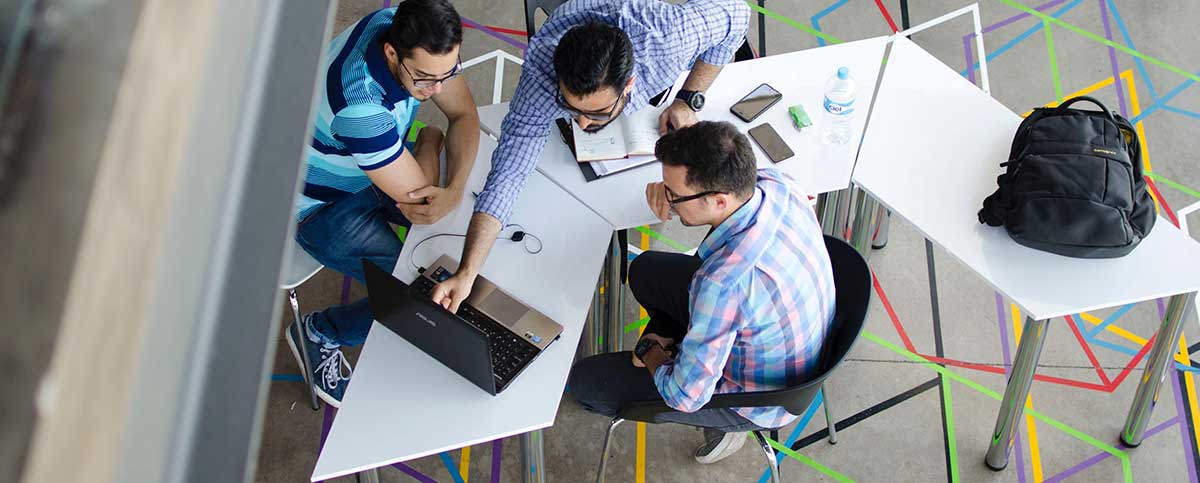 Table of Contents
Nearshore outsourcing software development
The concept of outsourcing software development services projects is not new, but its popularity continues to rise due to the many benefits it offers. By delegating business processes to other businesses, companies can reduce their overhead costs, shorten time-to-market, and drive a quicker return on investment (ROI). Nearshore software outsourcing implies hiring a development team from a company which shares the same, or a similar, time zone with your headquarters and is geographically close to your country.
Alternatives to nearshore software development outsourcing
When companies want to outsource software development processes, they can choose to work with a partner in the same country (onshore), a partner in a nearby country (nearshore), or a partner who is located in a different part of the world (offshore). There are pros and cons to each choice, so it pays to spend some time researching each option.
If a company decides for a nearshore software development company, they significantly increase the chances that the team that they will be working with is familiar with their own national and corporate culture. In addition, working in the same or similar time zone with development partners allows for effective, smooth and timely communication with developers, executive teams, and administrative staff.
| | | | |
| --- | --- | --- | --- |
| | Onshore | Nearshore | Offshore |
| Location | Your business and development partner are located in the same country, but in different cities, regions, or states. | Your business and development partner are located in different countries, but in the same or similar time zones. | Your business and development partner are located in different countries, and in different time zones. |
| Time zone difference | Same or low | Same or low | High |
| Cultural alignment | High | High | Medium |
| English communication | High | High | High |
| Costs | High | Medium | Low |
If you're looking for a nearshore services or a technical staff augmentation service, Pixel506 can help. We are located in Costa Rica but also have Pixelians based in Peru, Nicaragua, and Colombia. Contact us today to see how we can help―we look forward to getting to know you and your business over a digital cup of coffee.
What to look for in a partnership
As stated before, there are many factors to take into consideration when choosing an outsourcing development partner. Four of the key factors to consider when choosing a partner are location, communication, quality, and turnover.
Location: When choosing a vendor in a nearby country, you don't have to deal with time-zone issues, which can stand in the way of efficient communication.
Communication: You will want to make sure that partnering teams are able to effectively communicate in a language that you are comfortable with so that you won't have to deal with any language barriers.
Quality: The quality of the development team's work is another important factor to consider before proceeding with a partner. Inquire about their previous work experience and existing clients, or ask to see their portfolio.
Turnover: If the turnover at the partnering organization is high, building and maintaining a long-term business relationship can be difficult.
Nearshore Costa Rica
Costa Rica has been recognized as an ideal nearshoring location for businesses located in the US and Canada. Not only is Costa Rica one of the top five most innovative economies in Latin America. There are a number of reasons why the country has emerged as a favorite destination for nearshore development services.
Time zone
Costa Rica does not observe daylight savings time, meaning that from mid-March to October, the time is the same as Mountain Standard Time (MST) in the US. Between November and mid-March, the time in Costa Rica is the equivalent of Central Standard Time (CST) in the US.
English fluency
Although Spanish is the official language of Costa Rica, English is widely accepted and well-spoken in business circles. When working with a Costa Rican-based vendor, chances are that you won't have to worry about any language barriers of communication problems.
Education
Education is a high priority in Costa Rica. In the 1940s, Costa Rica disbanded its army and the budget which was previously spent on the military was dedicated to education instead. The country now has a literacy rate close to 100 percent, which is unusually high in Latin America.
Infrastructure
Costa Rica has a modern telecommunication infrastructure and one of the highest internet coverages in Latin America. The country has a stable and attractive business environment, and internet interruptions are uncommon.
Expand your team without expanding the team
When you decide to partner with a nearshore software company, their efforts will become an integral part of your business success and their employees will become an extension of your internal team. At Pixel506, we have years of experience in nearshore development services and we hand select the teams that drive our clients' ideas from concept to reality. Our software engineers have the latest knowledge in the field and track records of driving results. We offer clients the opportunity to work with delivery teams and/or dedicated teams.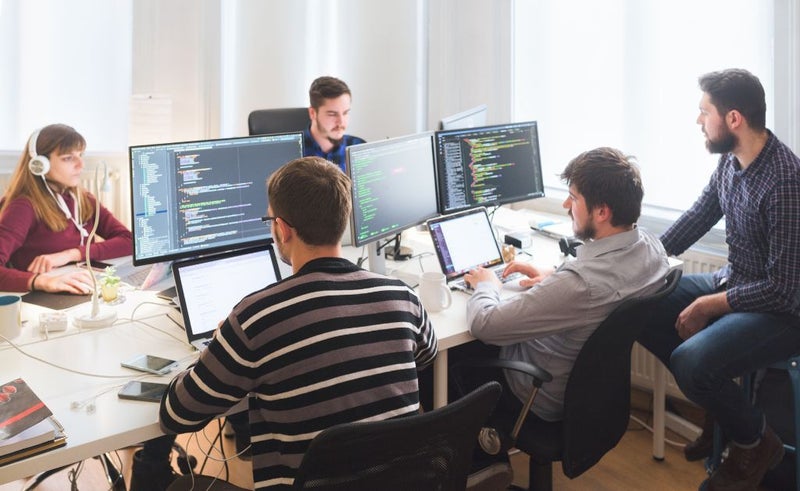 Delivery Teams
To ensure that you are provided with the best possible service, we provide delivery teams with the right combination of skills and experience to match your needs who will deliver high-quality and customized solutions.
Dedicated Teams
To encourage long-term relationships based on loyalty, mutual trust, and integrity, we allocate dedicated teams to become an extension of your team; striving for seamless collaboration, support, and customized value-added solutions.
Ready to nearshore with us?
Pixel506 is a nearshore Costa Rica agency that helps companies with creative solutions, strategies services, technology services, and digital marketing services. We are a Brooklyn-born company with nearshore teams in Costa Rica, Perú and Nicaragua that share a high level of technical education, proficiency in the English language, and strong work ethics. Our experts offer business consulting and our skilled team can become an extension of your internal team, without disrupting any of your business processes, procedures, or projects.
Related Resources:
Want to learn how our Nearshore teams can enhance your business growth?
Contact us today!