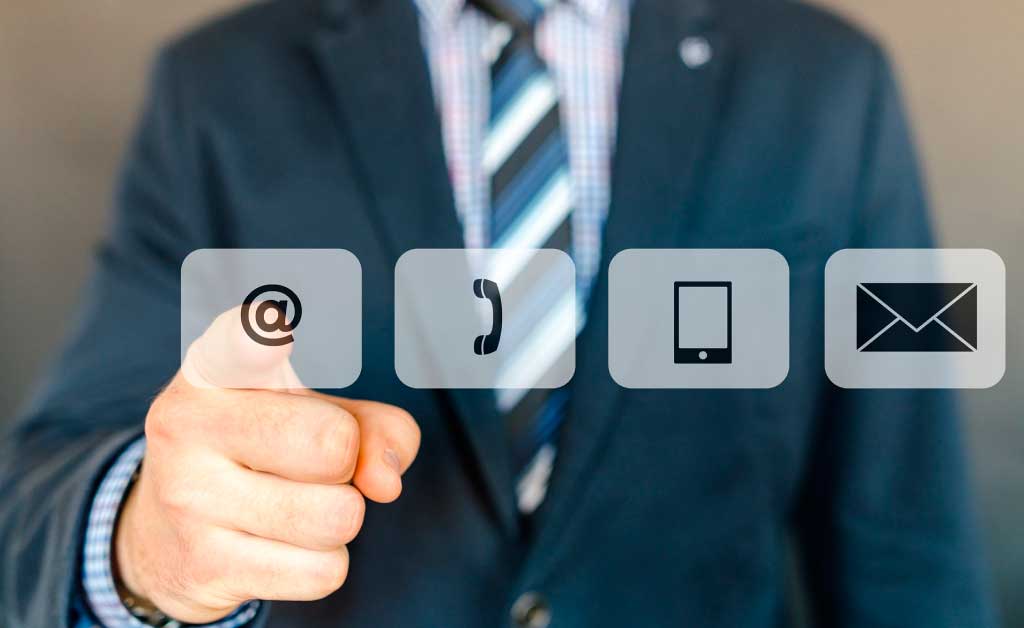 What Are Online Directories?
An online business directory is a list of businesses (usually with a common theme) and a link to their websites. Any type of website or business could potentially be listed in an online directory. Some directories are vast and cast a wide net, acting more like yellow pages, and others are quite niche, listing only businesses that fall into a very specific category.
How Do Online Directories Work?
Online directories work as sort of a middleman connecting clients and businesses. Usually, the business decides to enter its information and links to its website to the directory.
What Types of Online Directories Exist?
There are many types of online directories and ways to categorize or group businesses together. One such way is via geography. You could advertise your business in a local directory. Another such way, as mentioned above, is by niche. As an example, you could advertise your lawn mowing business with a listing in a directory for lawn care professionals. Other common types of online directories include:
Yellow Pages

Classifieds

Jobs Boards

Real Estate Directories

Travel Agent Directories

Automotive Directories

Directories by Reviews
It's easy to see that a directory listing can run the gamut from a job posting to a business listing. Directories, however, tend to have the following features:
They are composed mostly of pages and listings with listings being the top priority.

Listings are added by the user (business) or by the administrator of the directory.

A business listing usually gives basic information about the business such as location, hours of operation, possibly a link to a map, and a link to its website.
Paid Directories vs Free Directories
It is a major distinguishing feature in directories between those where a business pays to be seen and those where the business does not. Here it is important to consider the advantages of being in an online directory and deciding if they merit paying to display information, or if using free directories would have an equal benefit.
Before investing money into a directory even if a directory itself has a high SEO ranking, keep in mind that individuals still need to click into the directory first to find your business. Would it be better to simply spend the money driving traffic directly to your website?
Know Your Directory Analytics Before Advertising
As part of an online marketing strategy, directories should be considered carefully based on how much they will actually drive traffic to your business website. One should always ask to see a directory's traffic and analytics numbers before investing time or money in creating a listing. Use this data to determine how much actual traffic you might expect to see based on a listing, as well as how it might raise your online business profile.
Do Directory Listings Help With SEO?
All links are not created equal. Google does not take into consideration every single link from other websites to your business' website when it creates rankings. Google requires relevant, trustworthy websites to link to yours before it will take notice. Sadly, many online directories are not seen as relevant or trustworthy. It pays to vet your directories before listing or advertising.
Certain directories, however, are able to list high in organic rankings, due to their trustworthy nature. Through this avenue, there is the possibility of traffic and leads for businesses listed. If you can list your business in a trusted directory, then it is helpful as the listing site works to provide a reference and a citation for your business. It's said that Google uses certain directory listings as 'certifications' or 'citations' of your business. Links on trusted websites can increase your certifications and visibility to Google. However, Google itself advises businesses not to pay for links to gain rankings. It would be misleading to say that putting your business name in thousands of directories will serve to amplify your SEO rankings. However, putting your business name in trustworthy directories can have a positive impact.
Benefits of Listing Your Business in a Directory
Benefit 1: You can be found more easily online
While having your business listed online isn't a magic bullet for traffic, and in itself won't improve your business's SEO dramatically, it can help your business generate leads through the SEO of high-ranking of directories. If an individual clicks into a directory that populates during a search and finds your business, it's a win! Listing in a directory can make your business more accessible and easier to find.
To this end, make sure that you have all your information listed correctly in every directory you're registered with. It pays to provide quick, accurate, and helpful information so that people who are searching for a product or service can easily identify your company as a provider.
Benefit 2: Directories Provide the Right Information
Directories are a place to provide quick snapshots of a business: what it does, how it does it, where it's located, possibly even with a map link and a link to its website. In this day and age of fast information, users appreciate quick and coherent information. The directory gives the users the basic facts and lets them easily and conveniently access the businesses listed within.
Benefit 3: Directories Build Brand Awareness
Many free directories provide brand awareness for your business. Even if a directory may not culminate in immediate leads or conversions, it is still creating more name recognition and awareness for users of the directory. If a user uses several different directories and encounters your business in each of them, he or she will begin to associate your business name with the service you provide, putting your business on top of mind.
Benefit 4: Directories Enhance Your Business' Reach
Placing your business and contact information in at least a handful of high-profile directories is helpful not only in finding new clients but also as a potential resource for finding business partners. An online directory is one place that business to business owners can connect and form partnerships. LinkedIn is one such example of a directory that is known for career networking and talent scouting.
Benefit 5: Directories Are Social
You may not think of Facebook, Instagram, Twitter, and LinkedIn as directories but in a manner of speaking, they can function as such. These sites all offer businesses an opportunity not only to be discovered in search engine results, but also offer the ability to link back to a business website, which adds to your company's authority, trustworthiness and therefore can amplify your SEO. They also expound upon Benefits 3 and 4, offering quick information about your business and increasing brand awareness.
So now that we know the benefits of advertising in directories, are some better than others? Where should you go? How much time should you spend getting into various directories? Not all directories are created equal.
Which Directories Are the Best for Listing Your Business
A few recommendations to start with include:
Google My Business
Start with Google to ensure that your business is Google-able. A "My Business" listing on Google is the best place to start to ensure that your business is easily discoverable. GMB is a great way to create interest in your business with posts, images, special offers, and reviews. GMB is also easily discoverable for search engines and can help connect your business with a potential customer.
Facebook Business Page
A Facebook Business Page is quick, easy, and free to set up. It offers the ability to connect with potential clients within Facebook's platform and build a social network that enhances brand identification. You can use it to post articles, offer promotions, and link back to your website, which could enhance traffic.
LinkedIn
LinkedIn might not seem like a directory at first glance, but it's a great place to register your business. LinkedIn works effectively to connect business-minded individuals and companies together. Through LinkedIn, a business can generate leads, partnerships, network, recruit, and much more. The simple act of being on LinkedIn is also a benefit for SEO as it makes your business appear more trustworthy and is another reliable outlet through which your business can be found.
Apple Maps
If you have a small business with a physical presence, you can use Apple Maps Connect to add or update your business information in Maps. This can help when a client is searching for your service or business and also can help guide him or her to your location.
Tripadvisor
Tripadvisor is commonly used by travelers to find places to stay, restaurants, activities, and so forth. It's a valuable tool to have your business listed if you are in the hospitality or service industry so that folks from out of town can find you.
Yelp
The big, yellow-pages-esque directory is known for its reviews. As with the other directories this can build credibility, awareness and help with discoverability, along with traffic to your site.
Design Rush
Design Rush is an example of a niche directory— it is a free B2B directory connecting software technology and design firms with clients. Agencies are verified and users can be sure of connecting with a top firm on anything from digital marketing to website design to software development.
Directories should be a part of your business' link building and SEO process, but be selective in which directories you advertise in. It's advisable to start with larger ones such as Google My Business and LinkedIn as well as some smaller and more niche directories. Localized directories can also have big payouts as well. But before you invest time in smaller directories, it's advisable to request analytics, this way you can learn what kind of traffic they are receiving and have a better understanding of how much it may raise your own business' profile.
Key Takeaways:
Select directory listings should be a part of your overall SEO business strategy.

Choose where you spend your time and money listing your business, as not all directories have equal weight.

There are many different types of directories that serve businesses differently.

Request analytics from directories before investing to make sure there is traffic that might benefit your business.
Want to learn how our Nearshore teams can enhance your business growth?
Contact us today!