UI UX SERVICES
UI/UX Solutions That Get You The Results You Desire
We provide the tools, talent, and technologies you need to build modern digital products that your audiences will be queuing up for.
Our Partner Logos
UI/UX Design Services
Pixel506 is a UI/UX design services company that creates best-in-class digital experiences to help businesses succeed in today's digital landscape. Our expert designers and developers design, build and execute intuitive UI/UX designs through collaboration, communication, and innovation.
Book a Consultation
Growing steadily and consistently since 2009.
Our Services, (Y)Our Solutions
These are some of the services we provide. Contact us to find out how we can support your unique needs.
UX Research
UX Design Services & Prototyping
UI Design Services & Prototyping
Branding and Identity
Front-End Development
Usability Testing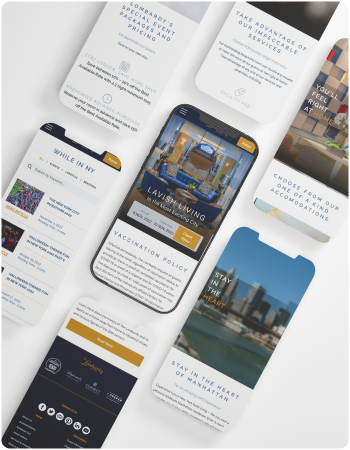 The Lombardy, New York
Built in 1926, the iconic Lombardy Hotel in New York City, asked us to establish a new commercial voice and improve user experience.
Read more →
McDermott Will & Emery
We helped build an award-winning new website platform and branding strategy for McDermott Will & Emery, which won 1st Place in the AMLAW Global 50 Websites.
Read more →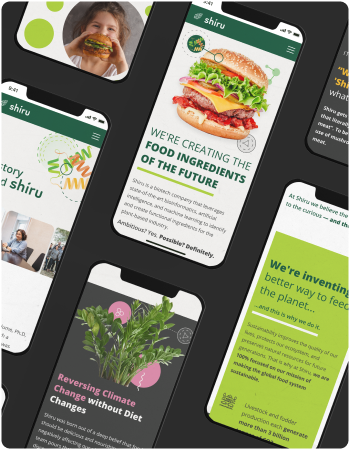 Shiru
We brought all the right ingredients to cook up an attractive, intuitive website for biotech startup Shiru, that not only reflects their mission but attracts the right audiences.
Read more →
We are grateful for our client's trust and loyalty, and we take great pride in delivering high-quality UI/UX solutions that exceed their expectations. Here is what some of our clients have to say about us.
"I love the full-service support that Pixel506 provides. It was great to have a full team to support us in everything; from copy to design to SEO to brainstorming."
Pixel506's Proven Process
Our 5-step proven process has been fine-tuned to create customized solutions for each of our clients. 
Empathize
During the first step, we learn as much as possible about your end users through interviews, contextual inquiries, user observations, and other user research techniques.
Define
The next step is to organize, analyze, and synthesize the gathered information to identify the core problems. We define user personas, role objectives, and challenges.
Ideate
During the third step, we 'think outside the box' to create innovative ideas. We diverge, converge, and prioritize approaches, to create different solutions to the identified problem.
Prototype
Next is the experimental phase during which wireframes, prototypes, and mockups of the generated ideas are used, aiding in eventually designing the actual final product.
Test
During the final step, we ensure usability and problem-solving. Sometimes this step is also used to redefine and improve and optimize certain design elements before testing again.
Our Scope
As your UI/UX design team, we make sure to communicate our scope of work to all members involved in the project—both external and internal teams.
For us, this includes defining the terms of the project, such as timeline, budget, and deliverables. We believe that project scoping is about defining how to meet the goals as we satisfy our customer's requirements.
A complete and clear scope upfront will lead to optimized outcomes and results. After all, we're more than a vendor, we're your partner in success.
Frequently asked questions
You might have some more questions before investing in SEO and choosing a partner who will help you meet your goals. Here you can find common questions we get asked about our services.
What designs do you typically create?
What are the steps in your UI/UX design process?
How can Pixel506 help me create a desired user behavior?
How much does UI/UX design cost?
Why should I choose Pixel506 as my UI/UX partner?
What are Pixel506's policies regarding intellectual property and confidential information?
How does Pixel506 recruit and maintain talent?
Who will be my main point of contact?
What kind of clients does Pixel506 work with?
#Development
The Importance of Quality Assurance in Software Development
Quality assurance is an essential part of software development. Without it, chances are your software won't function properly due to possible bugs, glitches, or other issues. A malfunction in…
#Content
How to Decide What to Create Content About for Your Brand
If you want to start content marketing, then you will need to work on your strategy before you start anything. Decide what you are going to create content about using these 5 steps.…
#Nearshore
4 Successful Nearshoring Partnerships
If you're considering nearshoring but having a few jitters about using a company that isn't in your home country to help complete your project, relax. Th…
Let's Discuss Your Project
Tell us all about your ideas, so we can turn it into an amazing digital product.
Book a Consultation →