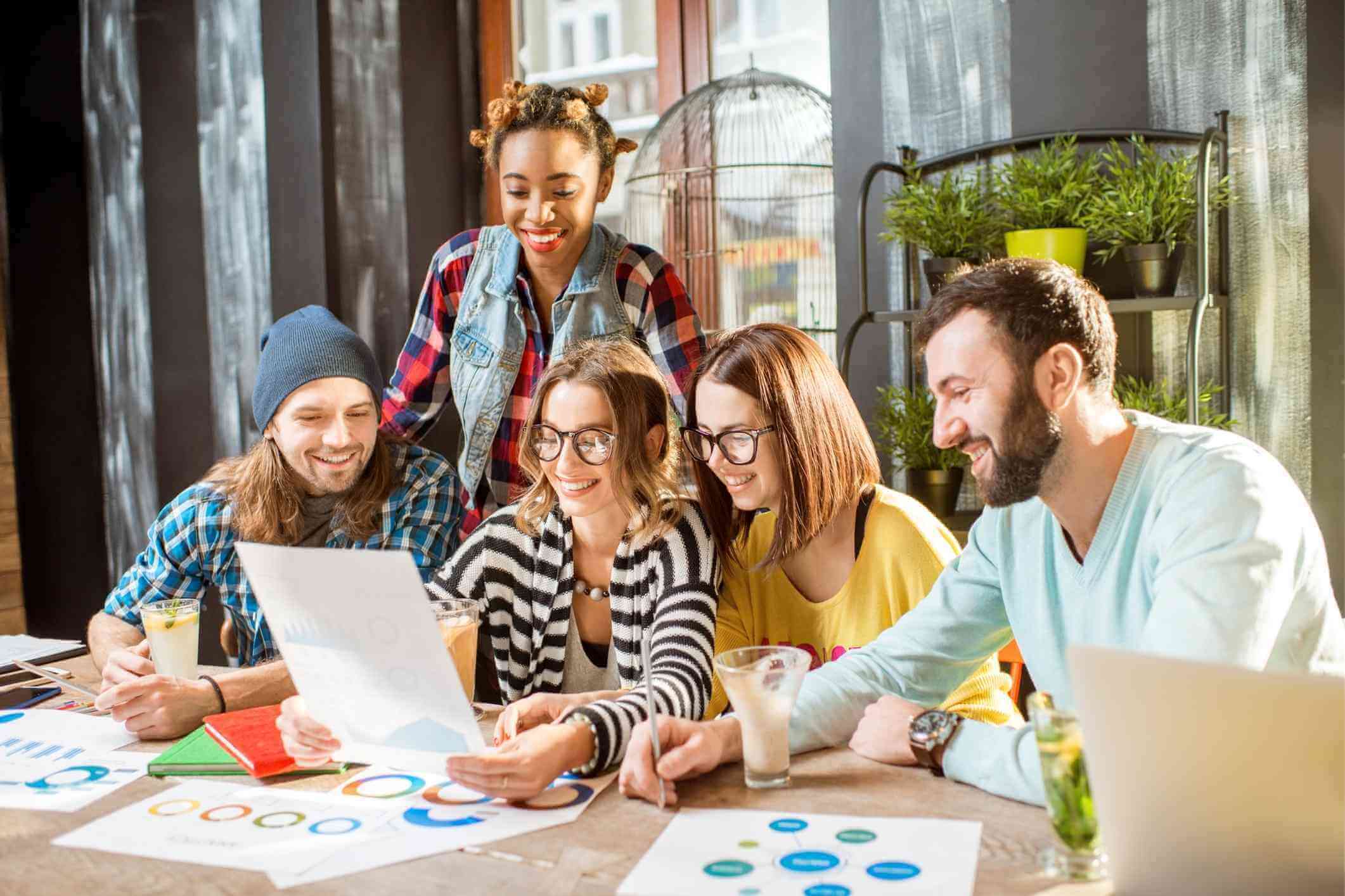 Table of Contents
Nearshore Development
Nearshore Americas is a commonly used way to find top talent in other countries that are in the same general geographic area. Top nearshoring destinations for the US include Costa Rica, Mexico, and countries in South America. Software engineers and developers in these countries are highly skilled, well-educated, and have flawless English. And equally important, the wages are lower in these countries.
Benefits of Nearshoring
The benefits of nearshoring are many and include the following:
Geographic Neighbors
Doing business with a company in a geographically nearby nation makes doing business easier and avoids hassles due to time and geographic distances. Travel to the partner business is much less expensive and quicker when nearshoring. This saves both time and money.
Same Business Hours
Work that is outsourced to a nearshore business is done at the same time; during working hours as the home office. This means no early or late meetings, no waiting all day for a response to an email, and overall ease of communication and working relationship.
Parallel Cultural Values
When partnering with a nearshore business, there is a high level of cultural similarities. Furthermore, the US and Latin America have a long history of professional and diplomatic partnerships.
Education
Latin America has high levels of education through private and public schools and universities. Software engineers and developers are frequently matriculated from top universities with workforce skill sets. This means nearshore businesses hire excellent talent that creates high-quality software products.
Fluent English
Communication is easy with fluent and near-native levels of English speaking team members within nearshoring partners.
Efficiency
Nearshore partners are highly efficient and dedicated IT teams or can join members of your existing team and work within. Either option provides access to smart, talented developers and engineers who provide services based on your specific needs. Products can be launched quickly, and competitors left behind.
Abreast of New Technology
When working with a dedicated nearshore software team, you'll have access to cutting-edge technologies such as machine learning and artificial intelligence.
For a more in-depth analysis of the many benefits of Nearshoring, see our article: 8 Reasons to Consider Nearshore Software Outsourcing.
6 Steps to a Successful Nearshoring Experience
Now that you know you're ready to hire a great nearshore team, what are some of the next steps to ensure you have a great product and an outstanding nearshore product development experience?
Research Nearshore Firms

. Find firms that have projects similar to yours and an aesthetic that resonates for you. Ask for recommendations from peers or co-workers who may have used a nearshore firm in the past. For example, if you're interested in making an app for a boutique hotel, perhaps seeking out a nearshore development agency that has worked in hospitality would be beneficial.
Contact firms that seem like a good fit.

Schedule meetings

with team members and explain in detail your project. Make sure that both parties are confident about the project's completion and can agree about workflow, timelines, deadlines and post-development support.
Check with your potential nearshore partner to ensure they

have the available engineers and skills

to complete your project on time. It's also important to communicate about deadlines.
Look for

a partner with a strong reputation

in the marketplace. One of the best ways to ensure that the above three points are met is to check in with others who have worked with the nearshore business. Ask for references and follow up. Most businesses also show

case studies

and offer testimonials on their websites. This can give insights to past projects including scale, time frame and more.
Set up a workflow that eases communication

. Communication is one of the most important tools for a successful project and business relationship. Make sure that the company you're working with has good communication skills and tools in place for quick and easy communication. They should tell you how they'll be organizing your project and set up communication tools and expectations ahead of time.
Your nearshore partner should demonstrate

a commitment to cyber security.

Ensure that your assets are protected from cyber attacks, both while the project is under construction and once you've created a finished product. Your nearshore partner should complete multiple testing phases with the project to ensure security is in place and there are no backdoors left open for cybercriminals. Ask about security and testing processes.
With these six tips, you can find a great nearshore development team that will meet your needs. Get your nearshore product development project off on the right foot with simple communication protocols!
Key Takeaways
Nearshoring is a commonly used way to find top talent in other countries that are in the same general geographic area.

Benefits of nearshoring include close geographical proximity, same time zones, similar cultures, high levels of education, fluent English, strong supply chains, greater efficiency, and access to new technologies.

To find a nearshore partner that fits your company culture, you should research firms, contact firms and schedule meetings, check if they have the required engineers and skills, confirm they have a strong reputation, set up a workflow that eases communications, and ensure that your assets are protected.

Pixel506 is an award-winning nearshore agency that helps companies of different industries, sizes, and budgets succeed in the digital world.
About Pixel506
Pixel506 is an award-winning nearshore agency that helps companies succeed in the digital world. We develop websites, design mobile applications, provide social media support, create content, conduct keyword research, set up SEO and SEM campaigns, and design customized brand styles from the ground up—and that's only a small fraction of the services that we offer.
Since 2009, we have continuously expanded our knowledge, skills, and experience. Today, as an end-to-end marketing agency, Pixel506 offers a wide variety of services across the creative, digital and technological landscape. Our people-focused, data-driven, and results-oriented philosophy ensures that everything we produce is wholesome, measurable, and efficient.
We invest heavily in developing and maintaining strong client relationships. By working closely with our clients, we ensure that we offer customized solutions and deliver high-quality, insightful, and actionable results. Most of our team members are located in Latin America, but we are a Brooklyn-born company with a strong client base in North America.

Are you considering software development nearshoring? Looking for a reliable partner agency? Interested in learning more about our services? Leave us a message and we'll be sure to get back to you as soon as possible.
Related Resources:
Want to learn how our Nearshore teams can enhance your business growth?
Contact us today!