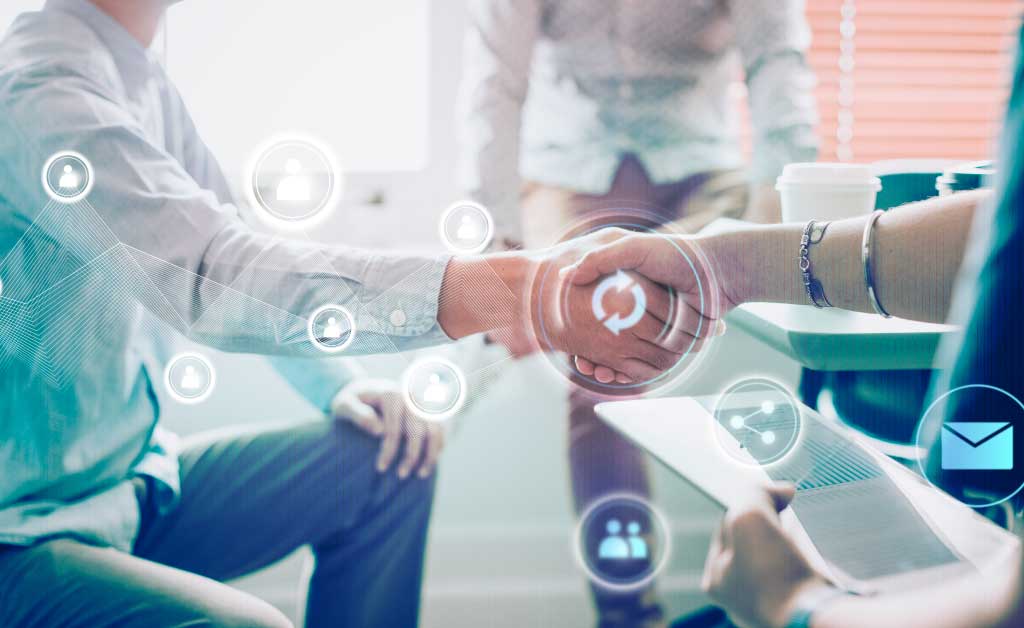 Table of Contents
What is Nearshoring?
Before we discuss Costa Rica, let's start at the beginning. What is nearshoring? Nearshoring is a closer-to-home type of outsourcing. Nearshoring is outsourcing in a similar time zone and with a geographic and cultural proximity between nations doing business. For example, when a US-based company partners with a software development company in Costa Rica this is considered nearshoring due to the relatively short distance and the similar cultures.
Why US Businesses Nearshore Software Development
The main reasons for companies to outsource any type of business process is to reduce costs and increase efficiency. Adding external specialists allows companies to better focus on their main objectives and the strategy behind running the business without worrying about the development or completion of additional tasks. Nearshoring is simply doing business in Latin American for the aforementioned reasons.
Nearshore outsourcing is particularly popular in the information technology sector. Product development and other IT work is becoming commonly outsourced (nearshored) to Latin America. Costa Rica stands out in particular within Latin America for several reasons.
What Skills Make Costa Rica a Particularly Desirable Nearshore Partnership Location?
Improved Control of Intellectual Property:

Companies that are located in Costa Rica often have the same data protection laws and regulations to protect the business. They may also have similar financial and legal obligations as the US business. This is worth considering when bringing an innovative product to market, as protecting intellectual property as well as financial investment is obviously important. Trustworthy partnerships are very important.
High Levels of Education & Fluent English: Costa Rica has a highly rated educational system that has been repeatedly recognized as one of the best in the region. The literacy rate in Costa Rica is 97.9%, one of the highest in Latin America. And the national universities, Universidad de Costa Rica (UCR) and Instituto Tecnológico de Costa Rica (TEC), rank among the best in Latin America. Chile and Brazil also have high-ranking universities that offer good job prospects to alumni. Costa Rica's strong education system not only matriculates knowledgeable, technology-savvy graduates, it emphasizes English language resulting in a high level of English fluency.
English is an important second language, rising in demand and popularity, especially among professional services firms that work with international clients. Having fewer cultural discrepancies and language barriers improves communication and collaboration.
Similar Time Zones: Being in the same or similar time zone as an external team makes working more efficient.Emails don't linger unanswered until overnight and there isn't the expectation of working during traditional non-working hours. Costa Rica is an ideal location with its time zone depending on US daylight savings time between CST and MST.
Greater Speed to Market: Working with an external team that is located in a similar time zone and who speaks your native language makes the entire collaboration faster than outsourcing elsewhere. Nearshore collaboration allows development and launch of products or services much more rapidly. This means less time spent in the development phase and more time with the completed product. And we all know that time is money, particularly in tech.
Telecommunication Infrastructure and Digital Disruption:
Most of Latin America has a modern telecommunication infrastructure, including fiber optic.

Fiber-based networks are considered the most advanced subterranean transport infrastructure for data services. Costa Rica

has the second-highest Internet coverage in Latin America.
According to a Superintendence of Telecommunications (SUTEL) report, fiber-optic internet lines in Costa Rica grew 146% between June 2019 and June 2020.

Demand for high speed internet and reliable connectivity has created strong services.

Customer demands are digitizing entire industries changing at a fast pace. Digital transformation is no longer a competitive edge, it's critical to the survival of most businesses. Instead of waiting for a digital disruption to upset their existing business models, companies look to Costa Rica and other nearshore countries to create a digital transformation quickly and with precision. US businesses enjoy working with Costa Rica for its experienced professionals who have the resources and capabilities to help their company succeed in the digital sphere.
Nearshore Outsourcing Services
There are four main types of nearshoring services commonly offered within the IT industry and areas where Costa Rican firms conduct much of their business.
Nearshore Software Development
Software development is a speciality area that is frequently sent to Costa Rican firms for undertaking and completion. This is due to the aforementioned high levels of education and able workforce, plus the savings to business in working with a country where labor costs are significantly lower.
Software development employs highly skilled teams of engineers and developers to develop and create products as well as assist in the evaluation of current systems. Most Costa Rican software development teams use agile methodologies. Agile methodologies enable quicker time to market with fewer bugs and errors.
Nearshore Agile Development
Agile development is a method used by nearshoring businesses such as Pixel506 in Costa Rica. Agile methodologies mean working on projects through phases that are referred to as sprints. Within each sprint there's time built in for testing, evaluation and contact with the client. This way, any issues are spotted immediately and fixed before continuing on to the next sprint or phase. The high level of communication between the nearshore team and the US or Canadian office ensures that a product is delivered as expected and that deadlines are met.
Nearshore Software Testing
Software testing is another area where Costa Rican firms are excelling. By offering strong software testing capabilities, Costa Rican businesses are attracting US firms looking to ameliorate or check over existing software.
Software testing is the process of verifications within a system to ensure that everything is functioning properly. The goal is to identify faults, errors or missing pieces of software before moving onto the next phase of testing. This is a preventative measure to avoid costly software product defects. Testing is an important step in any software development process as it protects financial interests of the business, the security of user data, customer satisfaction and the business' reputation. This makes testing all the more important. Testing with a company in Costa Rica is especially appealing because internal and external teams can work collaboratively throughout the day.
Nearshore Staffing Services
Another key feature that nearshoring to Latin America offers is staffing solutions. Nearshore firms can provide staffing solutions to help a business augment an existing in-house team or they can provide a full dedicated team of engineers and developers to fulfill a client's software needs. When working with organizations such as Pixel506, teams can be scaled according to need and work to blend seamlessly with the existing work culture. Whatever the size or duration of a project, nearshoring staffing is a viable alternative to in-house hiring. It saves both time and money for the business, especially when working with trusted teams in nearby Costa Rica.
Nearshoring Companies
Once you've made the decision to nearshore your next project, how do you find the right partner? Pixel506 is a nearshoring company with a unique skill set, impeccable reputation and history of large-scale success for our clients. We are based in Costa Rica with satellite offices in other Latin American countries and offer a variety of strategy, technology, creative and digital marketing solutions for clients in the U.S. and Canada. From app development to digital strategy to marketing campaigns, Pixel506 can deliver top quality work at a lower cost than a U.S. or Canadian peer. Working with Pixel506 is a stress-free experience; our clients trust us to create high quality, competitive products— and we never fail to deliver.
About Pixel506
If you're looking for a nearshore software development service or a technical staff augmentation service, Pixel506 can help. We are located in Costa Rica but also have Pixelians (team members) based in Peru, Nicaragua, and Colombia. We help businesses gain a competitive advantage and exceed business goals through user experience strategies, data, and innovative solutions. Founded in 2009, we have over a decade of experience helping big, medium, and small companies succeed in the digital world. Contact us today to see how we can help―we look forward to getting to know you and your business over a digital cup of coffee.
Key Takeaways
Nearshoring is a term for the act of moving portions of a business' work to countries that share a timezone and are geographically close to the business' home country, but are more cost effective, Costa Rica is one such example.

Benefits of nearshoring include: improved control of intellectual property, high levels of education and fluent English, working in the same time zone, greater speed to market, and excellent telecommunication infrastructure.

Pixel506 is a Costa Rican-based IT nearshoring company with a deep understanding of the U.S. and Canadian markets, and a track record of success in developing digital solutions.
Related Resources:
Want to learn how our Nearshore teams can enhance your business growth?
Contact us today!