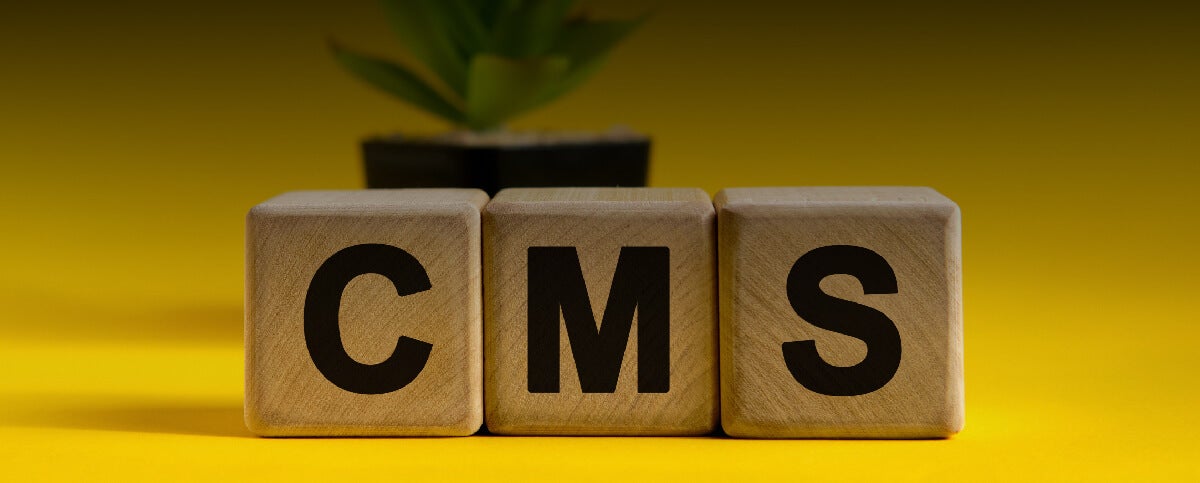 What is Headless CMS?
Previously website platforms like WordPress and Blogger hosted content such as text, photos, videos, gifs and so forth. This was all hosted in this one place, but the content itself was interspersed with code. This made it impossible to move the content easily because it was mixed with code.
Headless CMS is a back-end only content management system built as a content repository that makes content accessible and stores it within the CMS (content management system) by an API (application programming interface).
This type of original CMS is called headless because the idea is that developers have chopped the head or front end of the website from the body of the site, i.e. the back end. The headless CMS cuts off the "head" or the presentation of the content from the "body" or the coded portion that allows the content to appear on a specific platform in a deliberate way.
Previously the front and back end were inseparable in CMS, and the back end could severely limit the front. Headless CMS offers exciting new options and possibilities for both engineers and for users with wider range and more freedom. For more on headless CMS, read our blog post, Headless CMS— Simplifying Content Channels.
Decoupled Headless CMS
A decoupled CMS functions much like a traditional headless CMS, but with tools such as easy-to-use templates and drag-and-drop content modeling features. In this case, the head (content) is decoupled from the body and able to be created using other front-end tools.
Why Headless CMS?
One of the most important advantages of using a headless CMS is that once content is made public through an API (application programming interface), the information can be shared over multiple platforms such as web, mobile, chat, etc.
This is a large time and money-saving advancement for digital marketers who can now easily reuse content across platforms in omnichannel marketing. Content is distributed through different channels (i.e. mobile app, website, etc.,) without the need to create the content in 2, 3 or 4 different systems. In the case of a website and an app, both have to be developed as separate entities, but once completed, each is managed through the same CMS system. This is called an omnichannel approach.
A second advantage is improved security with headless CMS because there's no database to secure on each individual channel.
Third, the way the back and front end are completely separated allows for quicker upgrades or customization to a website with less downtime. It also provides greater flexibility for developers to customize the front end as much as they'd like without having to worry if the back end will support it.
How to Select a Headless CMS Provider
Before selecting a headless CMS, it's important to evaluate what your business needs to get from the CMS. The following list should be considered for starters
Budget - What kind of budget do you have for a headless CMS system? Are you looking for a long term host? Or is this a short term project?
Goal- What purpose do you hope the headless CMS will provide? Is it a tool that your team can use to help build a site? Or are you looking for a headless CMS system that can provide support and help with site maintenance, once the site is built and up and running? Different providers offer different services with varying price points.
Performance and Integration Requirements- This is perhaps the most important consideration of all. Will you require custom fields that could be used to create charts or graphs? What type of content types will you be hosting? Does the platform you're considering host this media. Do you prefer the flexibility of an API that allows for read/write options for migrating content— or would you rather have a large-scale import feature? These questions are important to address as they vary by platform.
Channels- Knowing where you'll be placing your content is also a deciding factor in which headless CMS platform to purchase. The channels you select will inform your marketing strategy and you'll need a CMS that can keep pace with your needs to provide an optimal omnichannel experience.
Ease of use- Some platforms allow users to see how pages will look when they go live. This helps a content author such as a marketing manager create content and see how it would be displayed. If the content is being handled by someone who is versed in CMS, it may not be necessary.
Security- How much security does your content require? Platforms offer varying levels of security, which is of course related to cost.
Parting Thoughts
With the advent of headless CMS, developers are keeping pace with users' demands for better, faster, more-streamlined content management. Omnichannel marketing and content creation have made an atmosphere where it's important to display a brands' vision and ethos across various channels, websites, apps, etc. With the popularity and demand for headless CMS, there are now many platforms offering services, which can make selecting a provider time consumptive. Before diving into various headless platforms, it's important to consider key factors that will allow you to rank platforms so that you'll be sure to pick the one best suited to your business' needs.
About Pixel506
Pixel506 is a digital marketing agency that develops and designs web, mobile and desktop solutions. Our experts offer business consulting for clients in a wide range of industries. Whether you want to switch to a headless CMS platform or just learn more about the benefits, we can help! We are passionate about creating a strategy that aligns with your business goals and mirrors your customers' desires.
You can contact us without any obligations ― we'd like to chat and see if we can help you grow your business.
Related Resources:
Want to learn how our Nearshore teams can enhance your business growth?
Contact us today!