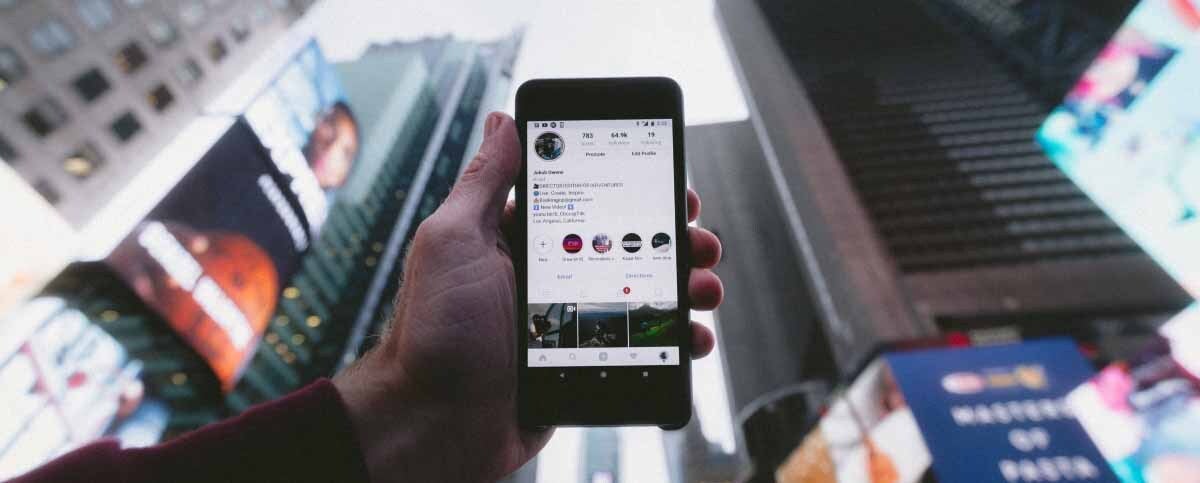 Most adept businesses are preemptively looking for effective ways to stand out and connect with their clients in the growing digital landscape. Omnichannel marketing is able to assist by using multiple channels, as the name suggests, to intersect with audiences where they spend time. Omnichannel marketing further leverages a personalized model based on customer behavior, interaction, and communication with segmented audiences through the channels they already use. There are many marketing terms such as integrated marketing, multichannel marketing and omnichannel marketing, so before continuing let's clear up the differences.
What Is Omnichannel Marketing?
Omnichannel is the unification of all business marketing channels (traditional and digital) into one strategy that improves the customer's experience with the brand, from initial interactions all the way through a purchase. This occurs whether users are connecting with a brand from a desktop, a mobile application, a tablet device, a phone, messenger, or a brick and mortar store. Omnichannel marketing puts the client's experience and customer journey at the center of the marketing strategy.
What Is Multichannel Marketing?
The practice of companies interacting with customers via multiple channels is called multi-channel marketing. Multichannel marketing spans different channels such as web, social media, mobile, and physical locations. With multi-channel marketing, the trick is to avoid overwhelming users with recurring, carbon-copy campaigns on multiple platforms. For example, a business would be ill-advised to run identical ad campaigns on both Instagram and Facebook where there could be client or user overlap.
What Is Integrated Marketing?
Integrated marketing focuses on the strategies used to target leads, opportunities, and customers. This is the technical aspect that answers the question, how will we reach our target audience? What marketing strategies will we employ?
The Difference Between Omnichannel Marketing, Multichannel Marketing and Integrated Marketing Made Clear
Multi- and omnichannel approaches differ in that omnichannel marketing places the client at the center of the campaign to ensure consistency and personalization across multiple platforms and experiences. Multichannel enables a client connection via multiple platforms without the same level of discernment and personalization.
As a solution, an omnichannel marketing approach goes above and beyond the multichannel technique: no two campaigns will be the same but all will span multiple platforms.
Integrated marketing will approach marketing campaigns from the logistic perspective of how to reach clients, what type of PR campaigns will be run, which channels will we choose to market to our clients, and so forth.
An omnichannel digital marketing experience has the customer and his or her experience at its core. It is integrated and takes advantage not only of multiple platforms, but approaches marketing, sales, and customer service in an integrated manner, providing a personalized experience, with emphasis on the buyer's journey.
Data is Key for the Follow-up
Let's say your services, or products capture your customer's attention once you position them on Facebook or IG, generating brand awareness. These are the first steps to establish a bond with existing or potential clients. As a next step, information is collected, such as an email address or other basic information. Once this is completed, the mission is to follow-up with promotions, surveys, discounts, and customer service inquiries. The more information you can collect about your consumers the easier it will be to market to them in a variety of ways and on multiple platforms.
How to Maximize Omnichannel Marketing
As you get client responses, ask for feedback, reviews, and even referrals. Once you receive information from your clients, it will become clearer what they respond to and what they want from your brand or business. At this point, once you've gathered and analyzed data, your business can change course, fine tune its message or even rebrand if necessary. This type of feedback is critical for retaining a competitive edge and meeting client's expectations.
Carefully select the channels where you'll reach your clients. Where do they spend time? What types of media (social and otherwise) do they consume? Consider introducing new types of content to your website such as podcasts, different blog posts, or email newsletters. Influencer marketing videos on TikTok or YouTube can be invaluable to convey brand priorities, tell a brand's story and offer solutions to client's problems. At the end of the day, brands, organizations and products are in business to provide solutions to clients through a service or a product.
Successful omnichannel marketing is about more than selling, it includes increasing brand awareness and offering personalized customer service with your client at the core of the service. Let your brand be the answer your customers are seeking, and make your services trustworthy with great customer service follow up.
If you're looking for a nearshore digital marketing service or a technical staff augmentation service, Pixel506 can help. We are located in Costa Rica but also have Pixelians based in Peru, Nicaragua, and Colombia. Contact us today to see how we can help―we look forward to getting to know you and your business over a digital cup of coffee.
Tips for Successful Omnichannel Marketing Strategy
Analytics: you can obtain important insights into customer engagement to create targeted campaigns that have higher conversion rates by digging into your business' online analytics.
Suitable technology: Make sure your website is mobile-friendly and can function well on mobile and desktop. Consider designing and implementing a personalized app according to your products or services. Making an app that can interact with the company's website is a huge advantage to synchronizing channels.
Invest in your marketing stack by adding easy-to-use email marketing software and analytics for tracking. Again, the more you can learn about your clients, the easier it will be to reach them.
Always introduce omnichannel strategies that are customer-centric, offering customized content that takes into consideration client needs.
Deliver a consistent and credible brand voice that encourages trust and is aligned across all channels.
Research the right channels for the specific product or service you want to market. You'll need to know your audience and where they like to go online in order to reach them for marketing purposes. Once you know, you can put omnichannel marketing strategies into play.
Map your customer's journey. Know what they'll see and how they'll make the journey from introduction to purchase.
Safeguard your customers' data. Data security is a crucial component, not to be overlooked. A data leak is a breach of trust and customers will be far less likely to share data in the future, leaving you out in the cold.
About Pixel506
Pixel506 is an innovative digital agency dedicated to creating powerful digital marketing strategies, and designs that work. Our experts offer digital marketing services, UI/UX design, data analysis and more to invigorate your business and brand. With Pixel506 as your nearshore partner, you will have access to skilled talent, language proficiency, and maximum value. Contact us to improve your brand presence.
Key Takeaways
Omnichannel marketing is a customer centric strategy with focus on the user journey and experience.
Multichannel marketing employs the use of multiple channels to reach users
Integrated marketing focuses on how to reach users.
Data collection and analysis is critical for providing user-centric experiences and omnichannel marketin
Follow our tips for a successful omnichannel marketing campaign.
Want to learn how our Nearshore teams can enhance your business growth?
Contact us today!