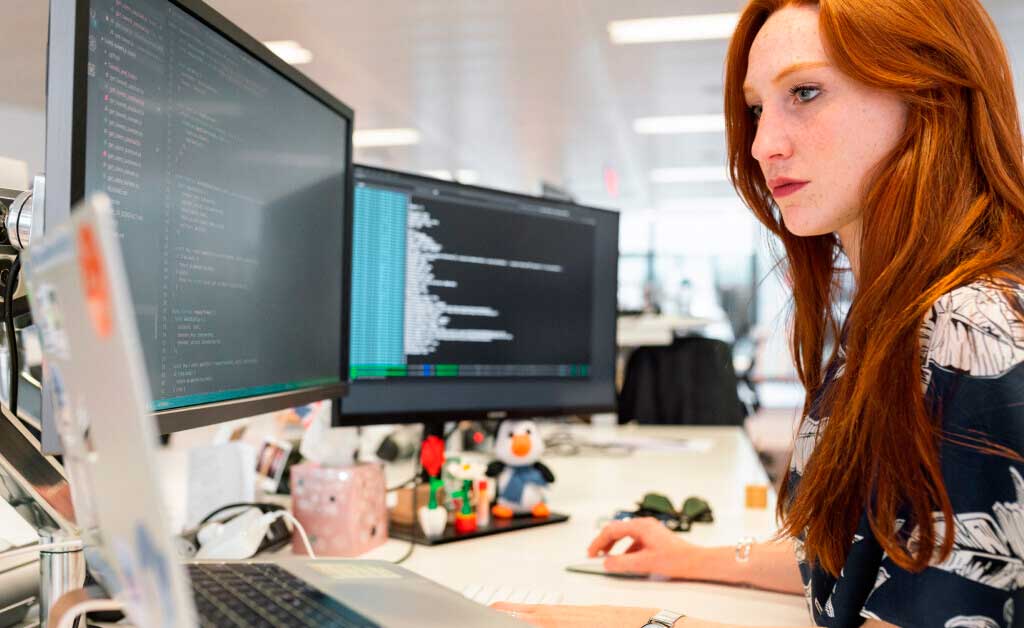 3 Benefits of Hiring a Software Development Staffing Company
Hiring the right partner is one of the most important components to ensuring project success. We share three benefits of working with an experienced and reliable software development staffing agency.
Save Time

Care of the time-consuming tasks that come with hiring. This gives you more time to focus on your core business objectives.

Save Costs

Staffing services come with a price tag but will typically help you dramatically cut costs money. You will have less overhead, higher productivity and a reduction in overall labor costs.

Get Access To Top Talent

Staffing companies have access to a vast pool of talent with different qualifications and backgrounds. Regardless of the skill sets that you require, or the complexity of your project, a software engineering agency can give you access to talent that would have been hard to find on your own.
How To Find A Software Development Staffing Company
A software development staffing company helps you get access to some of the best talents in the industry without having to hire full-time in-house employees.
Utilize Your Network

Tapping into your professional network is a great way to gather key insights or opinions on potential software development partners. Ask people in your network for their positive and negative experiences with software engineering agencies. Follow relevant groups on LinkedIn to find potential software developer recruiters that can place top talent into your organization.

Search Local

When you head over to Google and search for 'software developer companies near me,' you are bound to find professional businesses in your area that can provide you with the talent and skills you need. The benefit of working with a local company is the ease of scheduling face to face meetings that can save you both time and stress throughout the process. Make sure to read reviews to get an independent opinion before deciding which company you should hire.

Consider Nearshoring

Nearshoring, the process of allocating developmental processes to a company in a nearby country, has become one of the most popular choices when considering software development outsourcing projects. With the right nearshore partner, you gain access to talented developers who work in the same or similar time zone as you, and who deliver high quality products for a competitive price.
Our free PDF includes everything you need to know about nearshoring.
DOWNLOAD NOW
How to Choose a Software Development Staffing Company
Do you need a customized software solution built, but you're not sure how to hire a software development company? Regardless of whether you pick a software development staffing company through recommendations in your network or your own judgment, there are several key factors that you need to consider before actually hiring one.
Experience

Professional software development staffing companies work with experienced and skilled developers and should be able to show you case studies or past examples of similar projects to prove to you that they are up for the task.

At Pixel506, we showcase some of our most rewarding work and long-lasting client relationships on our website. On request, we can share unshown work examples, other case studies of past projects, and client testimonials.

Talent

Regardless of the successful work that a staffing agency may have done for other companies in the past, the professionals that will be allocated to your project need to be knowledgeable, up-to-date on recent trends, and dedicated to your success. It is extremely important that your software engineer recruiter has a deep understanding of the roles and responsibilities that you are looking to fill.

At Pixel506, we are committed to finding the right candidates for our clients. We have a multidisciplinary team that consists of developers, content creators, graphic designers, digital marketers, etcetera. We don't focus solely on technical skills as we believe that finding the right cultural fit between an in-house team and an external team is equally important as development skills. We always present clients with resumes to ensure that the onboarding process is smooth and quick.

Speed and Capacity

The company that you partner with should be able to provide you with an external team within a reasonable time. The faster that they can get started, the faster you will get results and start generating revenue.

When partnering with Pixel506, onboarding a new nearshore team member takes 1-3 weeks, a whole new development team can be assembled within 3-4 weeks

At Pixel506, we have a vast array of communication tools to keep projects running smoothly, including Slack, Zoom, and Figma. We can either introduce clients to the tools that we use or integrate their preferred tools. Our team speaks English which makes it easy for non-Spanish speakers to communicate with us.

Communication

The success of any project stands or falls with communication. When the company that you work with is based in the same or similar time zone, you can avoid late-night calls or early morning meetings. You also want to consider if the people that you will be working with speak English at a high level, and check what communication tools they are using.

Security

One of your priorities should always be securing your intellectual property and protecting your business in the long term. Before hiring a staffing agency, you should be well informed about their security procedures, Master Service Agreements (MSA), and Non-Disclosure Agreements (NDA).

When partnering with Pixel506, you will own all accounts, assets, and performance data of campaigns and projects that our team has developed and executed for you. If at any time you decide to cancel your contract, we will hand over all the completed work.
Why Partnering With Pixel506 Makes Sense
Pixel506 is a nearshore development company that helps businesses stand out, and succeed through customized digital solutions. Founded in 2009, we are a Brooklyn-born company with operations in Costa Rica, Colombia, Nicaragua, and Peru. Our team consists of talented software developers, technical project managers, quality assurance specialists, DevOps engineers, mobile experts, and other marketing professionals.
Since we're located in the same or similar time zones as US-based companies, we work the same hours as your internal team. In addition, our team members are excellent communicators and are either competent or fluent in English. They are all innovative and dedicated professionals who keep deadlines and follow through on commitments.
We understand that given our digital age and the modern dependence on technology in daily life, software development has never been more relevant. That is why we stick to what we do best―designing, developing, and delivering quality digital solutions that help drive businesses forward. When you partner with us, you receive instant access to industry knowledge, market experience, and all the necessary tools.
Pixel506's Development Process
Discovery

First, we get to know our client's business, the industry in which they operate, their end-users, as well as their objectives.

Exploration

Second, we lay the groundwork for execution. We set up measurable goals, map out the best strategy for your software development and define the tools that we will use.

Creation

Next, we get into the design part of the project and present you with a solution that will amplify your brand and make you stand out from the competition. Based on your feedback, we continue to improve your project until you are satisfied.

Optimization

From our point of view, a software product is never truly finished and there is always room for improvement. Once your software product has been launched, we will monitor and analyze results to further optimize your success.
Pixel506's Promise
Pixel506 delivers talent and technology solutions for the digital world. We offer web development services, software development services, and other digital marketing solutions.
Our nearshore development team specializes in software implementation, customization, and integration, including:
Aspect-Oriented Software Development
Conversions and Migrations
Data Analytics and Governance
Networking and Compliance
New Implementations and Enhancements
Reverse Application Engineering
Re-hosting Applications
Service-Oriented Architecture Solutions
Oracle, DB2, SQL Server
UNIX, Linux, Wintel
Visual Basic, C/C++
COBOL, CICS
Java, EJB, J2EE
HTML, ASP, ColdFusion, IBM WebSphere
Microsoft .NET Framework
Key Takeaways
A software development staffing agency can help you save time, reduce costs, and get you access to talent that would have been hard to find on your own.
Tapping your professional network is a great way to gather key insights on potential software development partners, or you can use search engines to find local companies or nearshore alternatives.
Before hiring a partner, be sure to inquire into their experience, talent pool, speed and capacity, communication styles and knowledge of the English language, and their security practices.
For over a decade, Pixel506 has been a preferred choice for businesses from different industries and of varying sizes that need external software development teams.
Need A Software Developer Recruitment Agency To Deliver Specialized Talent?
Send an email to [email protected] for more information about our development services, our proven process, or the talent that works with us. We'd be happy to hear from you and learn more about your business while also giving you the opportunity to learn more about ours.
Related Resources:
Want to learn how our Nearshore teams can enhance your business growth?
Contact us today!