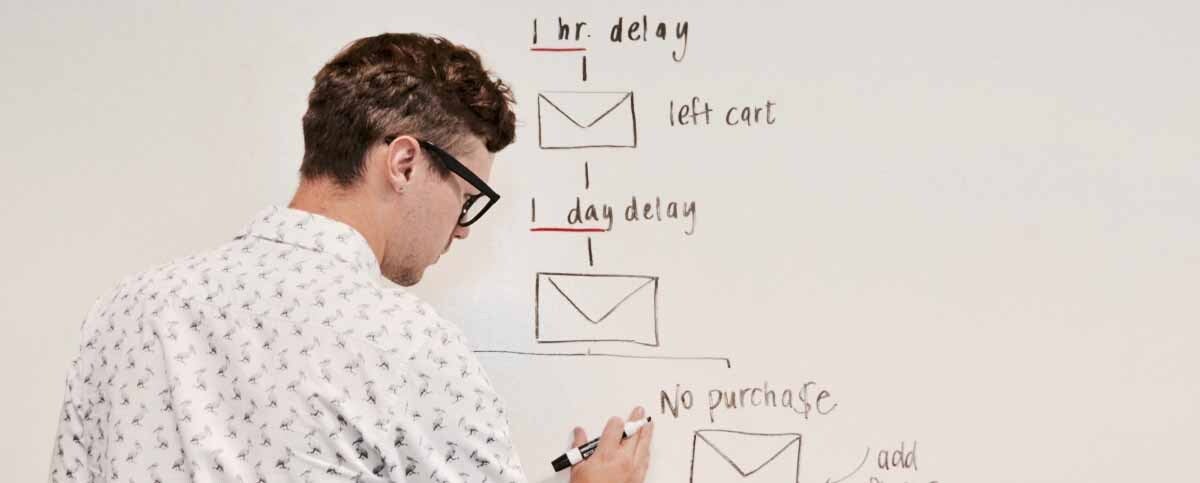 What is Data Architecture?
Data architecture services describes the structure of an organization's logical and physical data assets and data management resources, according to The Open Group Architecture Framework (TOGAF). Data architecture includes the policies, rules, and standards that govern the collection, storage, arrangement, integration, and use of data in organizations. A strong data architecture enables businesses to efficiently and ethically manage the data they collect, store and use.
Why Invest in Data Architecture Systems?
With data architecture systems in place, you can accelerate your business and increase innovation. Below lists three of the main reasons why investing in data architecture systems is important.
Better Growth management

The rapid growth in the sheer amount of available and collected data requires scalable management resources. More data has been generated in the last two years than in the entire prior human history. Further, according to Statista, "the total amount of data created, captured, copied, and consumed in the world is forecast to increase rapidly, reaching 59 zettabytes in 2020." That's a lot of data that now needs to be organized in order to be made use of.

Improve Efficiency

The growing amounts of data require complex organization systems if it is to be used efficiently. In fact, according to Hosting Tribunal, 99.5% of collected data never gets used or analyzed. This high waste potential could be brought down through the use of better data architecture systems.

Increase ROI

Businesses who invest in data architecture can reap significant financial rewards. Better access to data, enhanced security, and curated data are just a few of the reasons why data architecture pays in dividends. According to McKinsey, "When done right, the return on investment [for data architecture] can be significant (more than $500 million annually in the case of one US bank, and 12 to 15 percent profit-margin growth in the case of one oil and gas company)."
Trends in Data Architecture
Data architecture is changing to keep pace with new amounts of data. Changes impact almost all data activities from acquisition to processing and finally, exposure. New trends may require a business to rethink current data architecture systems and update.
Storage
More and more data is moving from being physically stored on-premise or in rented locations and to a cloud-based storage program. The cloud-based offerings have revolutionized how organizations manage data and run data infrastructure in a way that is scalable to the size of the organization and its needs.
Real-time System Access to Data
Real-time access to data allows organizations to have access to information instantly enabling quick reaction times. This technology is leveraged increasingly with examples such as Uber, which enables near real-time tracking of a vehicle's arrival. Real-time data received through personal monitoring devices can enhance health care and help prevent illness or sudden health complications. The examples of the uses and benefits of real-time data are vast. Modern data architecture supports the ability to deploy automated and real-time access to data.
Decoupled Data and Platform Management
Access to data is dependent on APIs or Application Programming Interfaces, which is a software intermediary that allows two applications to talk to each other. Accessing data via APIs helps ensure direct access to view and modify data. Oftentimes the APIs enhance security as access to the data is limited and secure. At the same time, modern APIs also promise faster access to all data sets. Data can be easily shared among permitted members giving a common platform for collaboration. AI use cases can also be developed more efficiently. Modern data architecture is designed to be decoupled which enables them to perform minimal tasks independently.
How to Build a Data Architecture System
As organizations begin to lean on data more and more for their daily operations as well as the quality of their products, a thorough approach to data architecture is necessary. A strong data architecture system should provide a comprehensive plan for approaching data.
If your business is ready to examine and refine its data architecture for increased agility, scalability and competitive advantage, you've come to the right place. Pixel506 can help create and implement a successful plan to help manage and utilize your data to enhance your organization and meet its goals.
Key Takeaways
Collecting and utilizing data is no longer an optional investment for companies but a necessary system for efficiency and effectiveness.
With data architecture systems in place, companies can better growth management, improve efficiency, and increase ROI.
Current trends in data architecture include cloud-based storage, real-time access to data, and decoupled data and platform management.
Professional agencies such as Pixel506 can help your business develop a successful data architecture system to drive innovation.
About Pixel506
Pixel506 is a nearshore company agency that offers full data architecture services. Our experts offer consulting for clients in a wide range of industries. Whether you want to reorganize your data architecture or begin the process of collecting data, we can help! We create data enterprise strategies that align with your business goals.
You can contact us without any obligations ― we'd like to chat and see if we can help manage your data and make your business more competitive.
Related Resources:
Want to learn how our Nearshore teams can enhance your business growth?
Contact us today!