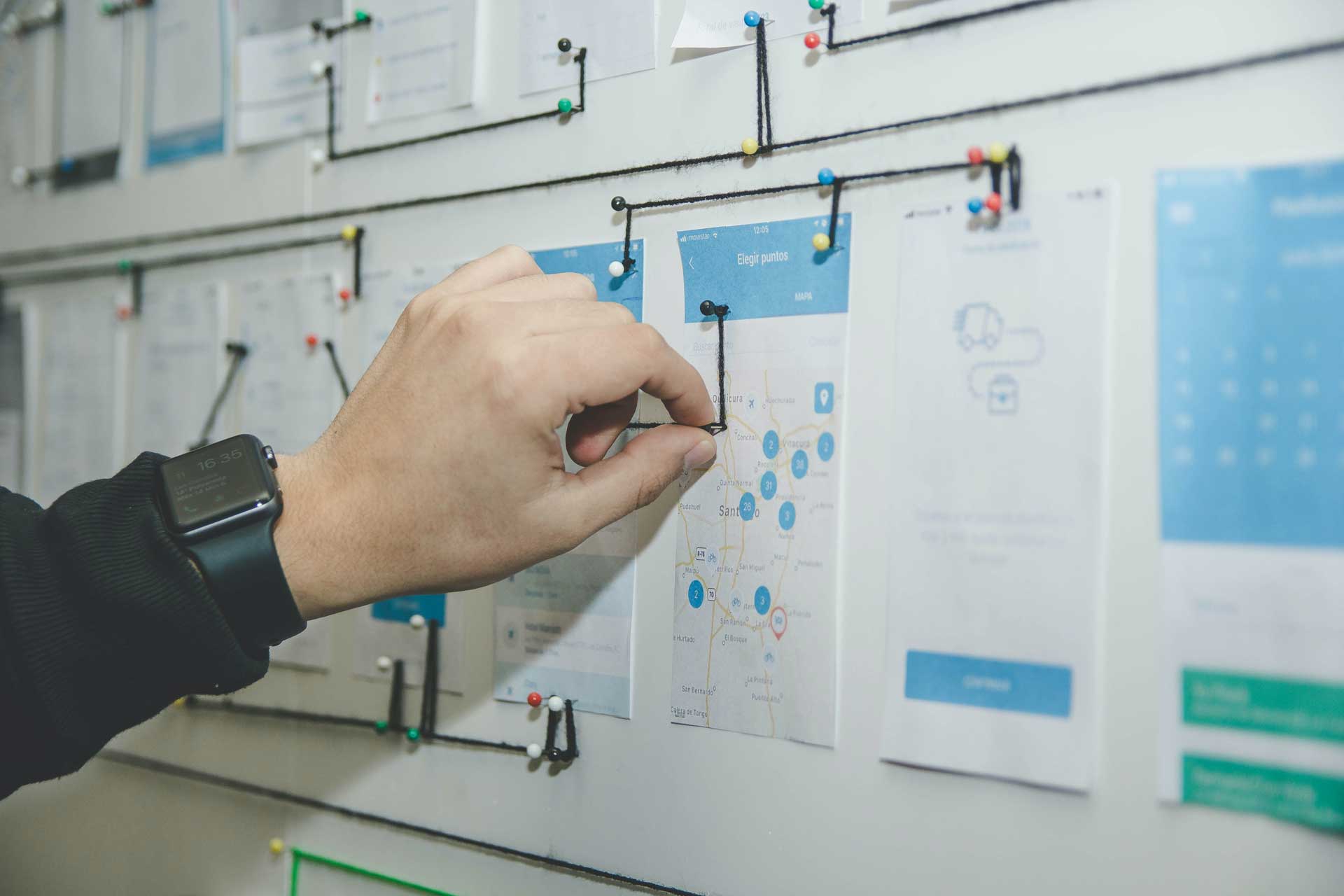 What is UI Design?
Before we dive deeper into some of the most popular user interface (UI) design tools, let's take a quick look at what UI design is.
In one of our recent blog posts, we defined user interface design as 'the process that designers use to build intuitive interactions between users and designs in software or computerized devices.' For example, user interface design includes the outline, layout, mockup and final visuals of your website or mobile application. User interface toolkits include buttons, checkboxes, menus, and sliders that carry out a request in response to user input.
It is important to design the user interface of your website or mobile app with the end user in mind. You want to ensure that your user interface is intuitive and user-friendly and that your platform provides the desired functionality and offers the solution that satisfies your users' needs
Are you interested in user interface but still not entirely sure what it entails? Read more about UI design here.
UI vs GUI vs UX
User interface design should not be confused with graphical user interface (GUI) design, which is a subset of UI. It should also not be confused with user experience (UX) design, which focuses on the overall experience between a user and a product.
GUI vs UI
User interfaces (UI) are the access points where interactions between humans and designs occur. GUI is a type of user interface that implements graphics to help users accomplish their tasks. If a user happens to be blind, they still need a UI, but a GUI would be pointless given that they are unable to see graphics. Other types of UI include voice-controlled interfaces (VUIs) such as Siri and Alexa, and gesture-based interfaces (GBIs) that allow users to engage with 3D design spaces such as virtual reality games.
UX vs UI
A UI designer ensures that end users can easily navigate through a website or app without having to put too much effort into the process. A UX designer ensures that a product is not only intuitive for users, but also aesthetically pleasing and visually appealing. UX designers focus on all aspects of a product's development, including branding, design, function, marketing and usability.
The Best Graphic Design Tools
If someone were to ask, 'what is the best tool for responsive web design?' we could not give one answer which would be all inclusive for every business or website. Depending on the project you're undertaking, different tools could be used. Let's have a closer look at five of the most common and popular UI design tools in alphabetical order.
Axure
Axure allows you to build prototypes and create design specifications for websites and mobile applications. While Axure is used by both designers and coders, users can create functional software prototypes and wireframes without coding. You can sign up for Axure Cloud for free, try Cloud for Business for free for 30-days, or request Axure Cloud for Business On-Premises for the most complete access.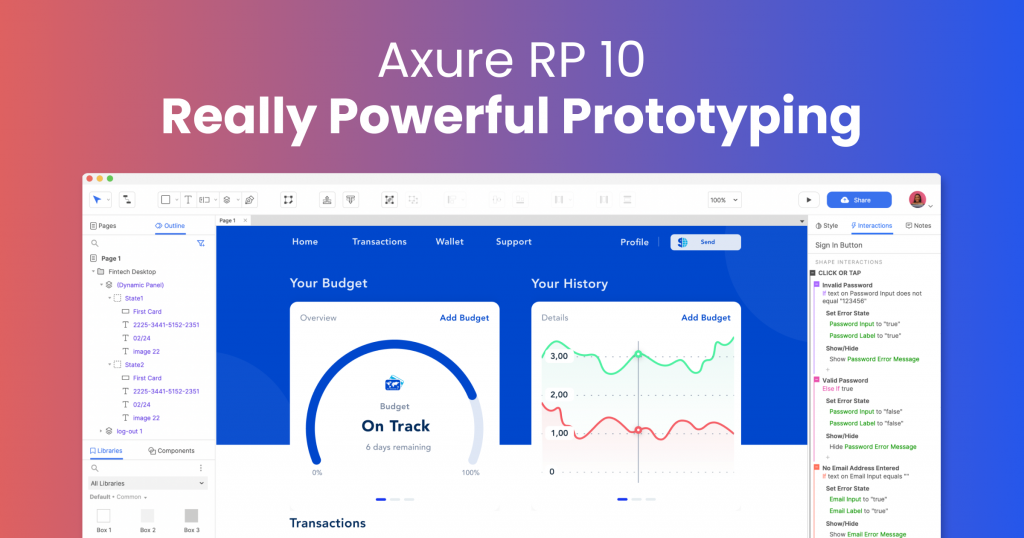 Balsamiq
Balsamiq's mission is 'to help rid the world of bad user interfaces.' That mission alone should tell you that they are serious about providing solutions to the challenges of user interface design. Balsamiq offers rapid wireframing solutions to come up with the basic design of your website or mobile application. They offer a 30-day free trial that can be downloaded from their website.
Figma
At Pixel506, we are big fans of Figma for web design. Figma connects designers and clients throughout the design process so that teams can deliver better products, in a faster and more efficient manner. It is a collaborative design tool whereby multiple users can work simultaneously on a project. Figma offers a free plan for starters and paid packages for professionals and organizations.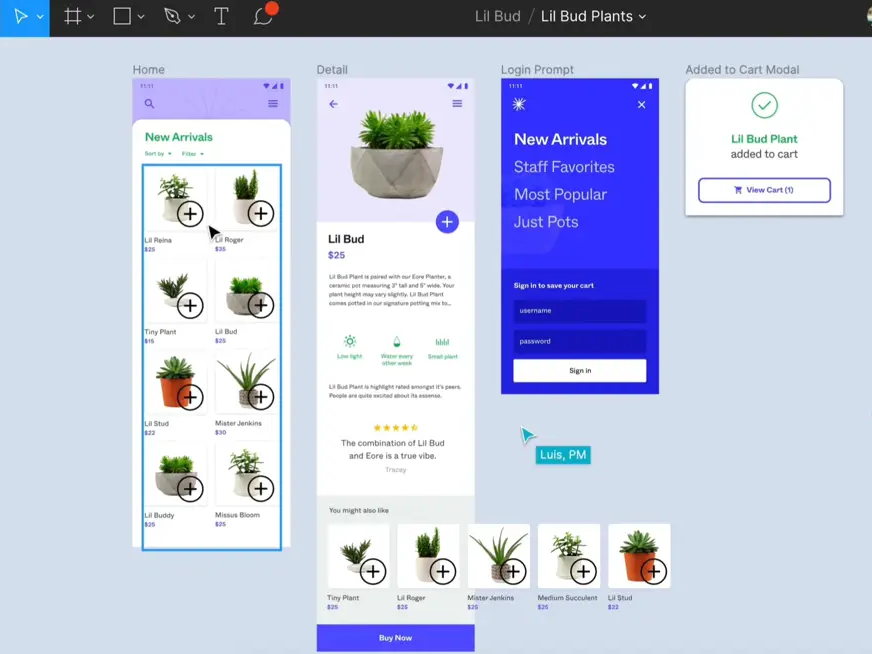 Mockflow
Designed for website and software developers, designers, and marketers, MockFlow is a cloud-based UI wireframe mockup software solution that is ideal for working on initial ideas and basic layouts. Mockflow offers a free plan for single users but also has a premium plan, a teampack plan, and an enterprise plan for those who require more features.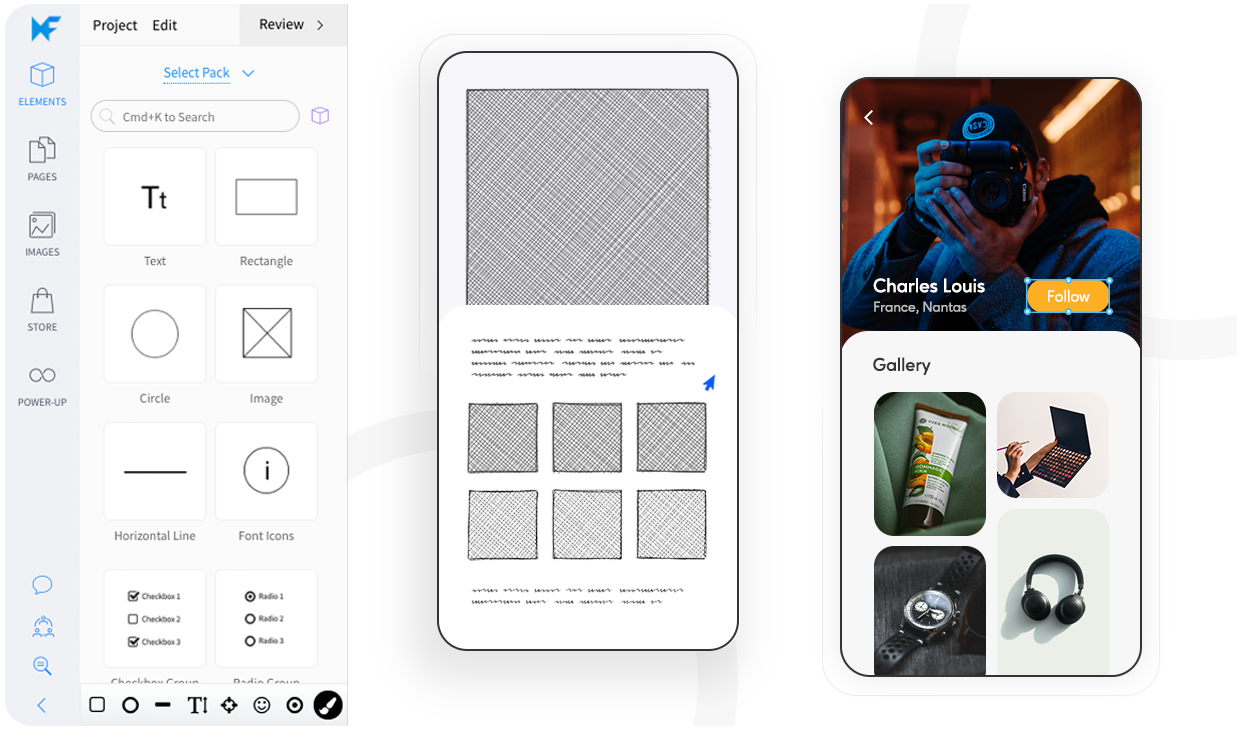 Sketch
Launched in 2010, Sketch is a fully-featured design platform that combines its award-winning Mac app with browser-based collaboration tools. Sketch is primarily used for user interface and user experience design of websites and mobile apps. It is an ideal design tool for designers who create websites, icons, and user interfaces . Sketch does not have a free plan but does offer a free 30-day trial.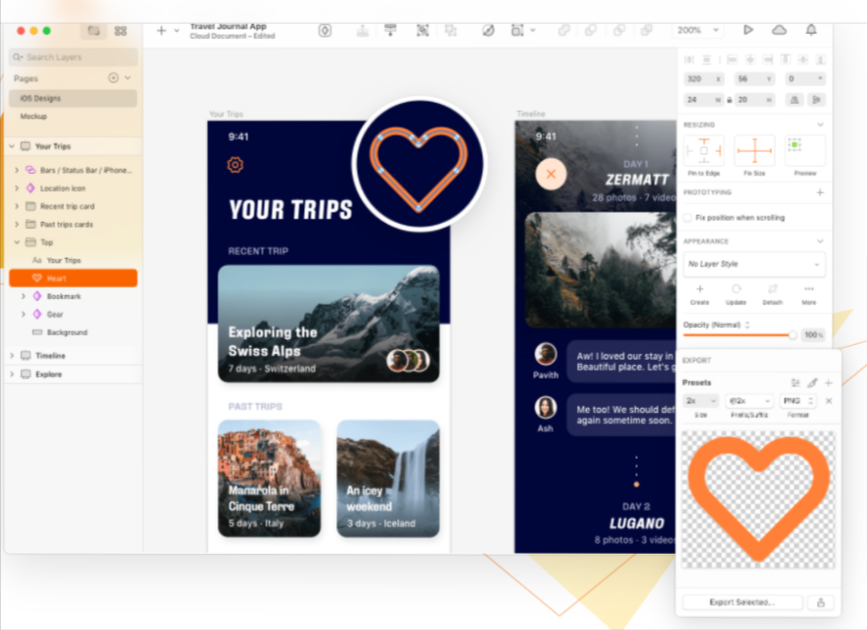 Some other UI design tools that are widely used amongst designers include Adobe XD, Framer X, Marvel, Origami Studio, Proto.io, UXPin, and Webflow.
How to Choose the Right UI Design Tools
Choosing a UI design tool can be a challenge. There is a wide range of tools available that offer an array of features that cover different aspects of your user interface service needs. First, you need a clear understanding of the design process and the key differences in available design tools to narrow down your options. Second, you can weigh which tools will work best for your website or mobile app by making a list of pros and cons. Then if you are still not sure what tools to use, a professional UI/UX company can guide you through the process or take on your project from any point of completion.
Key Takeaways
In today's digital world with increasing customer demands and global competition, modern UI design has become a must rather than an option.
User interface design is the process that designers use to build intuitive interactions between users and designs in software or computerized devices.
Five of the most common and popular UI design tools are Axure, Balsamiq, Figma, Mockflow, and Sketch. Other UI design tools that we recommend are Adobe XD, Framer X, Marvel, Origami Studio, Proto.io, UXPin, and Webflow.
A digital solutions agency can consult you on your current design, guide you through your UI design process, or take on your project from any point of completion.
Pixel506's designers stay up-to-date about the latest UI design trends to ensure that they can offer customized solutions that meet the needs of our clients.
About Pixel506
Do you need help with the user interface design of your website or mobile app? At Pixel506, we are experienced in user interface design company. Our team of skilled and strategic professionals provide creative digital services to businesses that want to grow. We work closely with our clients to ensure that we understand their needs and those of their end-users. We use our technical expertise, industry knowledge, and creativity to create modern, clean, and creative designs and help you meet your goals. Contact us to see if there's a fit―we'd like to learn more about your project, tell you about our UI design services, and brainstorm ideas together.
Related Resources:
Want to learn how our Nearshore teams can enhance your business growth?
Contact us today!