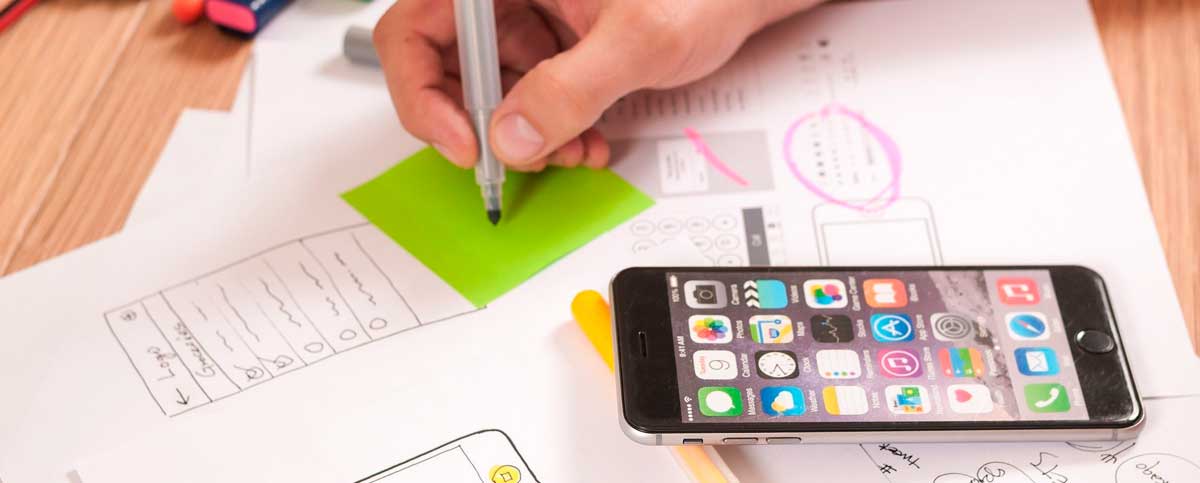 Table of Contents
Why user experience is important
In today's world, consumers expect flawless digital experiences at the click of a button, and they demand consistent experiences across multiple channels. Businesses that can provide the quality of products and services that consumers want at competitive prices are most likely to succeed, while companies that fail to meet those demands risk losing brand loyalty and revenue. A good user experience is important because it can lead to improved customer retention, more customer recommendations, higher conversion rates, enhanced credibility, and increased profitability.
Benefits of working with an UI/UX Design Company
There are multiple advantages of working with an experienced UI/UX design firm, especially when your organization lacks the time or resources to plan and execute your strategy carefully.
Improve efficiency. An agency can help you save time and improve efficiency by taking some of the weight off of your shoulders, enabling you to focus on the tasks that you actually enjoy doing.
Expand your team without hiring. Your business will gain access to a variety of skills and knowledge that will help to make your products or services successful without having to hire employees in-house.
Faster time to market. With the right agency, you will deliver the polished final product or service to your customers, on time and within your budget.
How to choose the best UI/UX agency?
When you make the decision to work with a UI/UX design company, you can expect the experience to be organized and seamless – if you're working with the right agency that is! So how do you find an agency that understands your requirements, is capable of helping you achieve success for your business, and is a pleasure to work with?
Portfolio

Most agencies showcase their favorite work on their website to prove their proficiency to potential clients. Make sure to browse the portfolios of potential agencies to get a better understanding of how many, how diverse, and how effectively they have completed earlier projects, and which companies they have worked with. UI/UX design portfolios that show long term client relationships are a strong indicator of a company's credibility.

Pixel506 has worked with clients such as The Lombardy New York, Avantica, McDermott Will & Emery, among others. We highlight case studies on our website to demonstrate our expertise and success.

Diverse skills

Agencies that offer additional services such as product branding, digital marketing, and digital strategy along with UI/UX expertise, can support you through all stages in your product lifecycle and will eliminate the need for multiple vendors as well as the challenges associated with coordination and management. When choosing an agency to help you with your user experience (UX) and interface design (UI), find out what services they offer besides fundamental UI/UX design skills.

Pixel506 is an end-to-end solutions company that provides a unique combination of creative and technology services. We have a four-pronged approach to our services: strategy, technology, creativity, and digital marketing.

Communication

You will want to find an agency that you can trust with your business matters, that listens to your needs and feedback, and keeps you in the loop in terms of what is happening and what is working - as well as what is not. You can often find client testimonials on an agency's website, which will give you some insight into how they value their client relationships and their client's core values.

At Pixel506 a 10pearl company, we follow a customer-centric approach to ensure that we keep your project on track, deliver outstanding results, and make the process enjoyable from start to finish.
All of the above contribute to finding an agency that will take your user experience and interface strategy to the next level.
How Pixel delivers UI/UX services
Different agencies have different processes and approaches to client services. We believe that an agency should feel like an extension of your internal team and include you in the process from beginning to end, consulting you for feedback and input. That is why we use our proven 4-step process to assure top quality UX and UI design service right off the bat.
Discovery. During this first step, we collaboratively discuss your brand and apply user research to learn more about your target audience and what they seek when looking for a business in your category.
Exploration. During the second step, our UX research teams analyze data from your target audience to help discern their needs, we start planning and create a wireframe that allows you to see exactly what your website or mobile app will look like.
Creation. During the third step, our designers and creative team deliver custom designs that reflect input from your target audience to increase engagement and brand loyalty.
Optimization. During the fourth step, we test, optimize and deliver measurable results on time and within your budget.
Key Takeaways
If you don't have the time or resources to develop and execute an effective UI/UX strategy, working together with an agency could be the best option for your business.
Benefits of working with an experienced agency include an improved efficiency, a simplified workload, an expansion of your time and resources, and faster time to market.
The right agency will help you design unique user interfaces to increase conversion, reduce cost of maintenance, and build a consistent user experience.
An agency's portfolio, client testimonials, and range of skills and services will give you an idea of the quality of their work and how well they align with your expectations.
Work with Pixel506
Pixel506 is a nearshore Costa Rica agency that helps companies with creative solutions, strategies, technology, and design. Our experts offer business consulting and can lead your next project to success. Our UI/UX designers and mobile developers will provide you with a top-class product according to your requirement and with the highest standards in functionality and design. Would you like to get to know us better and realize great projects together? Then don't hesitate to contact us for more information.
Related Resources:
Want to learn how our Nearshore teams can enhance your business growth?
Contact us today!