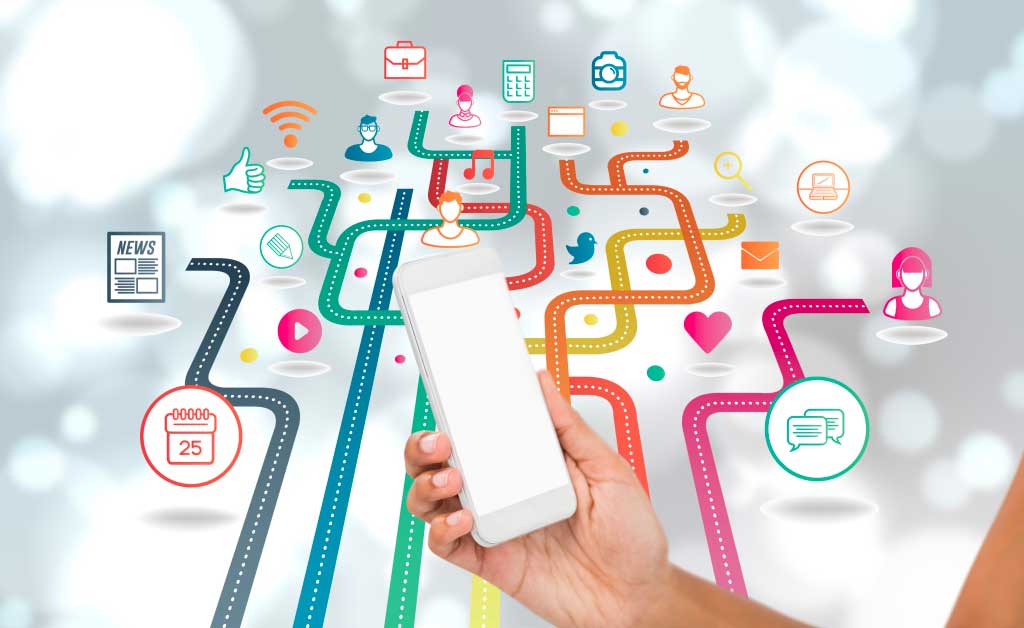 Benefits of Improving User Experience
When companies are able to successfully improve the user experience of their website or mobile app services, they create a more desirable place for customers to interact with their brand. But there are more benefits to implementing a user experience that is easy to navigate from start to finish.
Ease of Use:

If your site or app is hard to navigate and causes confusion, users might abandon the interaction and move on to your competitors. A well-designed, easy-to-use navigation is important in establishing credibility, authority, and trust among potential customers.

Increase Revenue: When you offer a user experience that is simple and accessible, you will attract more visitors who will spend more time using your website or mobile app. This leads to better conversions and more revenue for your business.
Faster Time to Market:

If the UX of your website or app is done well, you can avoid going back and forth between, and amongst, designers and developers. This will help reduce the development time and cut down development costs.

Lower Support Costs: Studies show that companies that invest in UX see lower support costs as well as lower costs of customer acquisition. Research also shows that on average, every dollar invested in UX services brings 100 dollars in return.
Reduce the Number of Steps: The more steps users need to take to gain access to the information they are looking for, the higher the chance that they will abandon the process. By improving your user experience, you can reduce the number of steps customers have to go through.
Increase Interaction: When your UX is outdated, users might get confused but when your UX is on point, they will enjoy and appreciate navigating your site or app. If users rate their experience as easy, intuitive, or valuable, they will be more likely to interact with the company or brand.
Improve Customer Retention: Companies that provide customers with an experience of high value, positive interactions or high rewards, will retain more customers simply because their customers like doing business with them.
Improves Customer Loyalty: Customers who are satisfied with a company's products or services are likely to stay loyal and might even make recommendations or post reviews and testimonials, which could influence their network.
Avoids Waste of Resources:

When developers need to rework existing UX design elements that could have been avoided previously their time is not being managed appropriately. A waste of time or resources will often result in financial losses.

More Accurate Prototyping: The goal of prototyping is to test design concepts and usability, while limiting development costs. A well-thought-out UX can help to make more accurate designs and mockups, which saves time when it comes to implementing the design.
How to Improve Your Website or App
There are many strategies that companies can employ to improve the user experience. Three examples include optimizing page speed, keeping website pages consistent, and being mobile-friendly. Some of the easiest and quickest ways to enhance a site or app are using white spaces and images where you need them, including attractive calls to action, making use of relevant headlines, and segmenting key information with bullet points. But there are many more factors that influence UX that companies don't always consider. Therefore hiring an agency that has experience and expertise in web and app development and UX design is a logical step for most companies.
The Outcome for Improving User Experience
When you improve your UX, you can reduce friction between your website or mobile app and your target audience.
For example, if you improve the checkout experience for repeat customers by offering to save their credit card information, this speeds up their shopping experience. And by streamlining the checkout process, visitors will find themselves more likely to buy your products. Companies can also offer to save personal information including names, phone numbers, or addresses, to ensure effortless fill-ins for future registrations or purchases.
In short, improving the UX of your website or app can lead to happier customers and better business.
Focus on Improving User Experience
Companies that understand the value of improving user experience and that are looking for guidance in identifying opportunities to improve it, can either hire a UX/UI Designer to develop these solutions in-house or choose outsourcing services. There are options to outsource the entire process or retain some elements in-house.
At Pixel506, we help businesses implement digital solutions that address their defined business needs. We evaluate metrics for improving user experience regarding connectivity, collaboration, and data and information processing.
Key Takeaways
In today's digital world, a well-thought-out user experience design is critical to the success of websites and mobile applications.

Improving your website's or mobile app's user experience has numerous benefits, including increased revenue, improved customer loyalty, and faster time to market.

Companies that need help with the user experience of their website or app can outsource UX designer tasks.

Pixel506 helps companies implement digital solutions that improve the user experience, enhance the brand, and simplify the buying experience to gain a competitive edge.
About Pixel506
Pixel506 is a nearshore company that helps businesses gain a competitive advantage, improve ROI, and exceed business goals through user experience strategies and innovative solutions. Our experts offer business consulting around four specific areas including strategy, technology, creative and digital marketing. If you want to learn more about rapidly improving user experience, we can help. Let's discuss your needs to see if we would be a good fit for you and your company.
Want to learn how our Nearshore teams can enhance your business growth?
Contact us today!