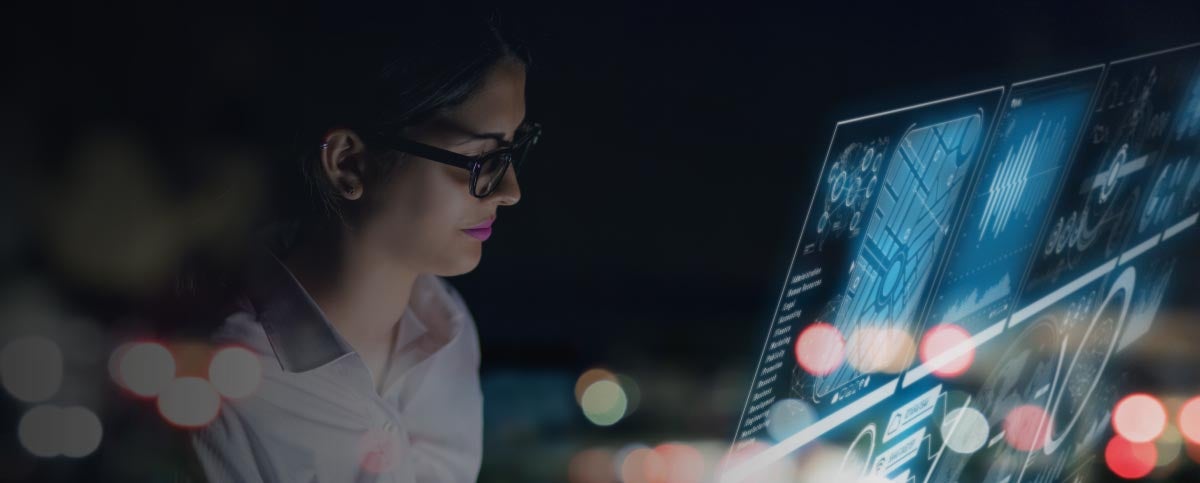 What is Digital Transformation?
Digitally transforming a business is more than replacing analog systems and processes with digital ones. It's the integration of digital technologies into all areas of a business to drive growth and increase profitability. By creating digital workflows, companies can optimize their processes and increase customer satisfaction. When executed right, it changes the way that companies operate and deliver value, and will result in maximized productivity and minimized expenses.
The Differences with Digitization and Digitalization
The following three definitions are closely associated, but have different meanings and should therefore not be used interchangeably.
Digitization is the process of converting information from analog to digital, for example; replacing paper records with digital computer files or scanning a physical paper report and converting this into a PDF.
Digitalization is the process of leveraging digitization to improve processes. Digitization makes existing data digital, whereas digitalization embraces the ability of digital technologies and digitized data to improve or transform business operations.
Digital transformation goes even further than that and completely alters the way businesses are operating. Digital technologies are used to transform non-digital business processes in order to meet the evolving needs of the market and customers.
Digital Transformation Solutions
We have established that transforming a business into a digital organization alters the way that it operates. There may be different reasons why organizations undergo such transformations:
Increase business efficiency. With the right tools and technologies at your disposal, your business can streamline operations and increase productivity and efficiency.
Save valuable time. Increasing your efficiency means that you will save money and time that you can spend growing your business.
Improve the customer experience. In today's digital age, consumers demand anytime- anywhere service. Transforming your business can help anticipate the needs of your customers and improve the overall customer experience.
Connect with new clients. Your business can become better visible to potential clients, and win new customers while also retaining current ones.
Offer a competitive advantage. Additionally, it can boost your competitive advantage by strengthening your technology platforms and focusing on your end customers.
Digital Transformation Services
For many companies, the integration of digital technology into all business areas is a necessary step to becoming more customer-centric. But there is not one single approach or method that is right for all businesses.
Transformation services include a wide range of disciplines including cloud integration, mobility solutions, business insights, strategy formulation, technology modernization, design and development, big data and analytics consultations, and customer relationship management.
It is recommended to hire an external consultant to effectively drive transformation within your organization. Experienced digital agencies can help evaluate your current processes, diagnose problems, find solutions, and recommend appropriate services, before successfully executing your transformation strategy.
At Pixel506, we have helped numerous organizations develop and execute transformation strategies. One of them is Avantica, a software engineering company that has been in the market for close to 30 years. Our team transformed their organization through digital processes and technologies and helped them shift into the digital arena.
How Easy Is It For Your Organization?
If you wonder whether digitally transforming your organization is affordable, or if it is something that only multinationals with substantial budgets can handle, we have good news for you. The transformation to customer-centricity is taking place in many sectors, and in companies of all sizes. As the pandemic has underlined, rebuilding your business around the customer has become imperative for all businesses. Let's take a closer look at three industries that are embracing digital to change how they engage with their customers.
Insurance
The impact that the pandemic has had, and will have, on the insurance industry is severe. Property insurance and casualty insurance (P&C insurance) are types of coverage that help protect your possessions and assets from being depleted through disaster or litigation claims brought against you. Today it is more urgent than ever that insurance executives transform business, improve competitiveness, and achieve durable growth
Retail
Digital ways of working and doing business are accelerating at unprecedented speeds across the global retail industry. As a result of the pandemic, touchless payments and contactless delivery have become the new standard customer experience. The retail industry had to drastically reimagine operations and embrace technologies to meet customers' expectations, stay competitive, and drive revenue.
Healthcare
Ever since the pandemic emerged as a global threat, the healthcare industry has seen an accelerated need for digital services and solutions. This growing demand in hospitals and medical practices has made companies strive to become more patient-centric and rethink their existing processes. By embracing new technologies, healthcare is becoming more personalized, predictive, and preventative. But not only has it led to more precise and efficient care, it has also engaged and empowered patients and healthcare providers.
At Pixel506, we can develop and execute a transformation solution suitable for your business, no matter what industry you are in, or where in the world you are located. You can read more about why having a strategy is important and our process here.
About Pixel506
Have a question? We have your answer! Pixel506 is a nearshore Costa Rica agency that helps companies with creative solutions, strategies, technology, and design. Whether you have already taken a few steps towards a successful transformation, or are just starting your journey, our experts offer business consulting at every step of the way. Schedule a meeting to speak with one of our consultants about your challenges or initiatives.
Want to learn how our Nearshore teams can enhance your business growth?
Contact us today!