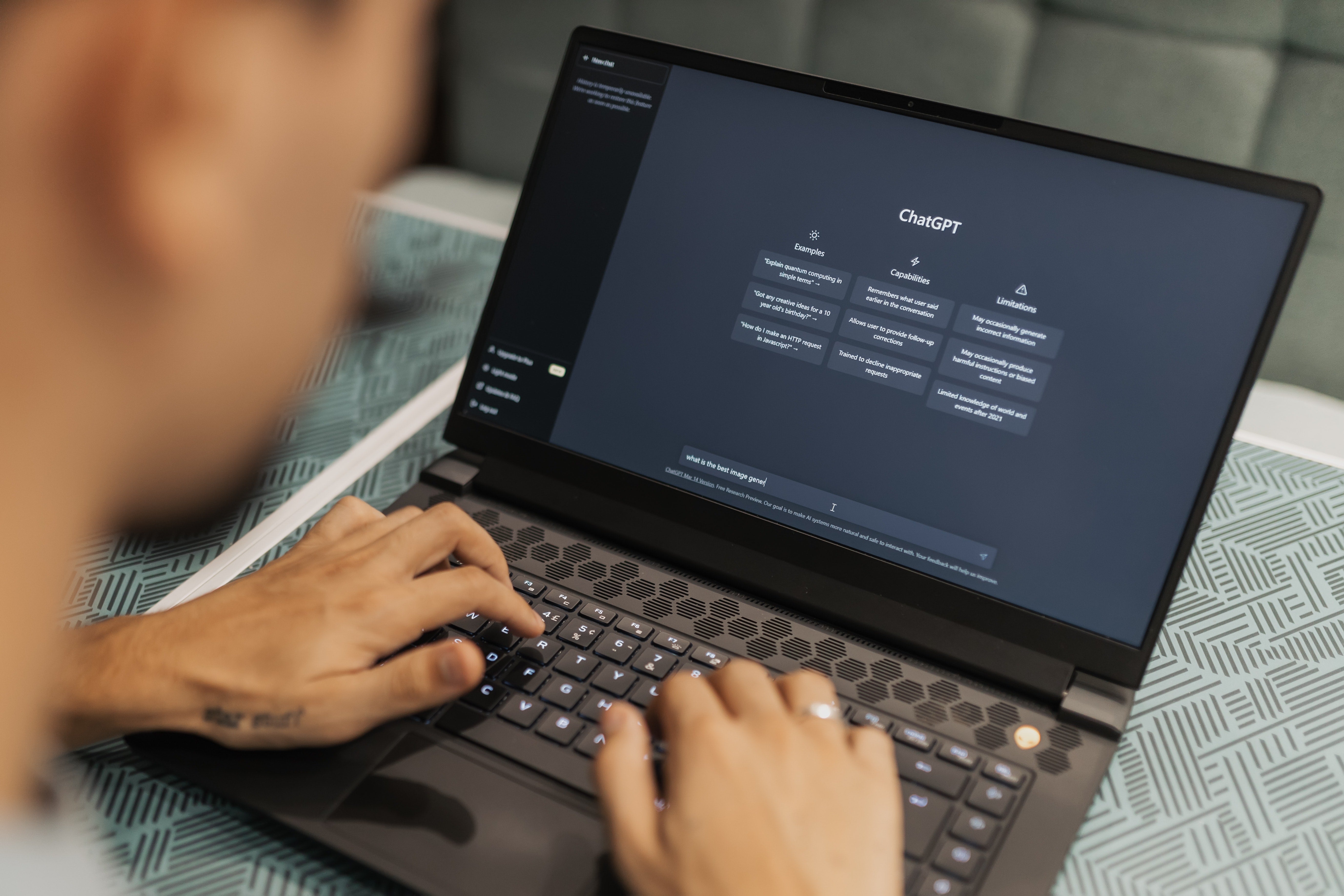 Our selection of tools is perfect for both AI enthusiasts and newcomers. It will open up new possibilities, make your workflow smoother, and improve your ChatGPT experience. Read on to explore the ultimate toolkit that will supercharge ChatGPT and transform the way you interact with artificial intelligence.
What Are the Most Important Plugins on Chrome for ChatGPT?
Numerous plugins on chrome for ChatGPT are available, but let's focus on those with the greatest impact. By zeroing in on the most influential tools, you'll confidently enhance your ChatGPT experience and maximize its potential.
This extension integrates ChatGPT with popular search engines like Google, Bing, and DuckDuckGo. When you use this extension, you'll see ChatGPT responses alongside your search results. This allows you to quickly access relevant information from ChatGPT as you browse.
Additionally, you can start a chat with ChatGPT after receiving an answer to your query. The extension is compatible with the official OpenAI API, GPT-3.5-Turbo, GPT-3, ChatGPT Plus, and GPT-4 (which requires manual enabling in the options).
The extension provides a great user experience. Features include:
- Accessing ChatGPT from the extension popup
- Rendering markdown and code highlights
- Dark mode
- Option to give feedback to improve ChatGPT
- Custom trigger mode
- Copying content to the clipboard
Engage AI is a tool that utilizes OpenAI's ChatGPT and GPT-3 to create AI-powered comments for LinkedIn. The tool is designed to help you save time and enhance your social selling efforts by automating the comment-writing process.
AI-generated comments can be used to engage more effectively with LinkedIn leads. This can lead to increased touchpoints and potentially faster conversions. The tool helps you make an impression on qualified leads. It does this by providing comments that are memorable, genuine, insightful, and related to the LinkedIn posts you interact with.
This extension provides a range of features to improve your ChatGPT experience, especially when it comes to SEO and SaaS tasks. Are you having trouble coming up with prompts or finding the right tone when seeking help in a chat? Then this tool could be the perfect aide for you.
The latest release of AIPRM includes both free features and premium options. Some of the premium options are:
-Favorites
-Hide Prompts
-Creating custom prompt lists
-Custom writing tones
-Custom writing styles
-Custom Power Continue
The extension now supports multiple variables in the prompt for all users, including free users. One of the key updates is the LIVE CRAWLING feature, which provides real-time data retrieval.
This is an AI-powered email writing assistant that uses ChatGPT and other AI technologies to help you write emails more efficiently. GhostWrite enables you to reply, compose, and write emails quickly based on just a few words or phrases, automating the writing process so you can focus on more important tasks. GhostWrite integrates AI directly into your email workflow, providing smart replies, full-length compositions, and more.
With this tool, you can draft entire emails from a few bullet points, save time on follow-ups and replies, and access a range of AI-powered email features, including:
- Generating full-length emails from short phrases or bullet points
- Instantly writing professional-sounding emails in your preferred tone
- Automatically correcting grammar and spelling as it writes for you
- Saving and reusing AI-generated email templates
- Drafting full-length replies with just one click
What Are the Best ChatGPT WordPress Plugins?
When it comes to enhancing your WordPress experience with ChatGPT, two standout plugins can make a significant difference: Chatbot and AI Engine. These powerful tools offer diverse functionality, allowing you to confidently integrate AI technology into your WordPress site for a smoother and more efficient workflow.
This ChatBot plugin for WordPress is designed to improve user experience on your website by initiating a conversation with a greeting and attempting to match user inputs with system commands or custom intents created in Dialog Flow. If no match is found, the ChatBot presents a Start Menu with FAQ options or allows users to send an email or leave their phone number.
This AI Engine plugin for WordPress allows you to create a chatbot like ChatGPT or other AI-powered bots, generate content and images, and organize everything using templates. It offers a variety of AI tools, such as translation, correction, SEO, and WooCommerce product field suggestions, all accessible through the AI Playground. The plugin also provides an internal API for other plugins to utilize its capabilities. New AI tools and features will be added based on user feedback.
In conclusion, leveraging the power of ChatGPT with the right selection of add-ons can significantly enhance your productivity and streamline various tasks in today's fast-paced digital landscape. Our carefully curated list of tools can unlock new possibilities and elevate your overall ChatGPT experience. Don't hesitate to explore these powerful tools and transform the way you interact with ChatGPT and AI.
Unleash the Power of ChatGPT for Your Business
With the rise of ChatGPT, you have a remarkable opportunity to transform your business and enhance overall performance. At Pixel506, a 10Pearls Company, we specialize in providing consulting services for businesses looking to harness the full potential of ChatGPT. Our expert team offers customized solutions tailored to meet the specific needs of your organization, empowering you to stay ahead of the competition and drive business growth. Let us help you unlock the full potential of ChatGPT and take your business to new heights. Contact us today to schedule a brainstorming session with our experts.
Want to learn how our Nearshore teams can enhance your business growth?
Contact us today!