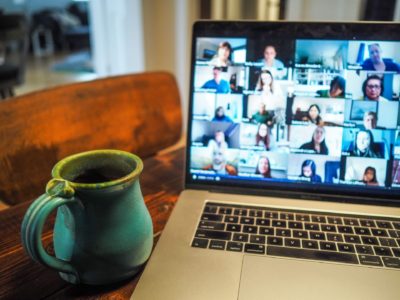 5Tools for a Remote UX Design Process
Are you working remotely as a UX designer? At Pixel506, we provide strategies for planning and conducting remote UX activities.
Is remote UX research a possibility?
This is a good question for UX designers who are wondering how to promote their services during a time when surveys, workshops, and other "face-to-face interactions" that give information from users for UX design are functioning at a reduced capacity, if at all.
Design services can´t stop and must find a way to redefine new strategies to provide excellence even with social and travel restrictions.
So, let's look at it this way, remote UX sessions offer many benefits that in-person sessions do not, and the good news is that yes, remote UX can be done! In this article, we provide some parameters and ideas for successful UX remote services.
Luckily, most UX design tools for user research, UX workshops or presentations, and collaborative options are remote-friendly and even free.
Good communication is an indispensable tool
Consider when working remotely, effective communication is more critical than ever, so you may need to sharpen your skills in this area, mostly when communicating design decisions to non-designers or getting a stakeholder buy-in on your plan of action. Communication is also essential for external participants of your research and even helps developers understand interaction patterns and design specifications.
Try to have a plan of action to effectively communicate each procedure in the simplest way possible to each group of people since it can be challenging to engage the team. Create order among diverse ideas and facts to maintain clarity.
Use pre-designed charts and clearly distributed steps for each potential client, for each internal department within the company, and for each external person involved in your UX research.
It is necessary to educate people to make them more empathic towards users, and to make stakeholders feel involved and responsible for ideas and research findings, as well as create awareness of usability issues, and design challenges.
Collaboration requires more organization
No doubt you need good organization when working UX remotely. There are many tools and tips for remote collaboration and brainstorming available that can make your life easier and help you maintain order in every process.
With user research, consider there are many reliable video-conferencing platforms you can use as tools for remote facilitating and presenting such as Zoom, GoToMeeting, and Google Hangouts Meet. It's better to go with the ones that offer the ability to record, since you might need to go back later to finish your notes.
For workshop activities: where you may want to generate ideas or other contributions from participants, use tools that make it easy to quickly add an item to a list or virtual whiteboard. Google Draw, Microsoft Visio, Sketch, MURAL, and Miro are a few examples that might work in this context. Now whiteboards can be intimidating for the team if they are not familiar with them. As an alternative, using columns in Google Sheets for affinity diagramming, might work great!
Consider Optimal Workshop for remote card sorting and lookback.io for remote usability tests.
Mostly try to keep your tools simple and think creatively about how you can make use of options within the team's existing toolkit that everyone is familiar with.
Alternatively, use survey tools such as SurveyMonkey or CrowdSignal, or live polling apps such as Poll Everywhere that you can insert directly into your slides.
If team members and participants are geographically distributed, be respectful of time zones and schedules. Doodle is a meeting poll tool that automatically personalizes time zones and allows individuals to specify when they are available.
Another bright side of friendly remote UX
Lower expenses: This is mostly in travel expenses for the team or for participants. Imagine all the money you can save as a UX designer that can be directed to other valuable activities, such as deeper analysis or more research.
More Inclusion: This means more people, in general, can participate. You can have access to a more diverse group of participants to whom you might not have access locally. You can create a large-scale participation event through social media or e-mails to invite people to collaborate and be part of the project in a fun and creative way.
Convenience: Remote UX allows survey participants to partake from the comfort of their own homes. Your potential participants are likely spending more time at home, looking for new activities to do. Providing an opportunity where they can learn, socialize, and give feedback about the things they would love in an app is a great way to make use of their time.
Planning remote UX activities can be demanding but using the best tools and apps available on the market can help you find the best solution to fit your needs and clients. As we all settle into the new normal, the basics rely on managing time effectively for uninterrupted deep work and improving communication skills in a conscious way. Remember there are plenty of user-friendly tools for remote UX, and before you waste time worrying whether remote UX is possible, remember that it is!
Key Takeaways
In a time where working remotely has become an abrupt reality, more businesses are understanding that UX Designers can work effectively and produce quality work.
With colleagues, clients, and partners working remotely and face-to-face interaction limited, effective communication is more critical than ever before.
There are many user-friendly tools for remote collaboration and brainstorming available that can help you maintain order in every process.
Moving to a virtual way of working has thrown light on many of the benefits of remote UX, including lower expenses, more inclusion, and convenience.
At Pixel506, we provide strategies for planning and conducting remote UX activities. Our experts can assist you with your UX strategy, product and user research, and UI/UX solutions
About Pixel506
Pixel506 is a digital marketing agency that helps companies become more successful in the digital world by offering them a variety of services in strategy, consulting, technology, and design. Get in touch with us, and let's discuss your current challenges. Our experts offer business consulting and can guide you through the best tools for remote UX. We'd be happy to meet you and assist you with UX strategy, product and user research, and UX/UI design.
Want to learn how our Nearshore teams can enhance your business growth?
Contact us today!