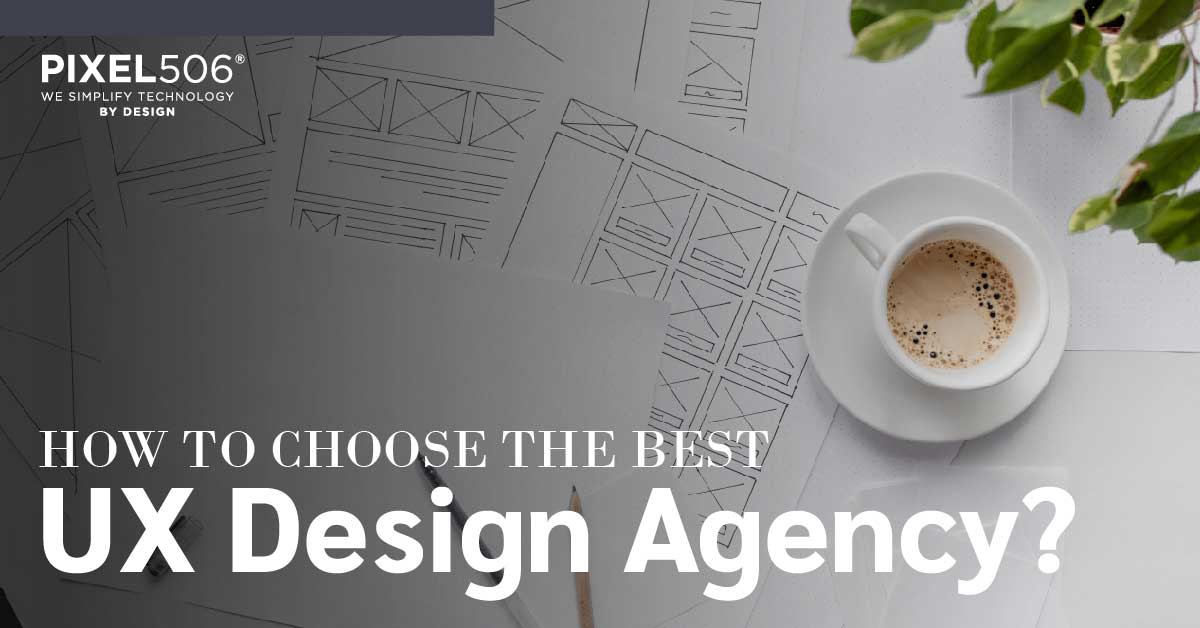 Research the Best Agency
A key part of finding a UX design agency that matches your needs is doing research. Due diligence to learn about existing agencies is a critical step that shouldn't be overlooked or rushed through. It is better to spend the time upfront to ensure a good fit than realize several months into a project that you need to change vendors.
Read Reviews and Testimonials About Design Firms
Sites such as Clutch, Awwwards, and GoodFirms offer information and ratings for UX and product design companies. You can see client testimonials and work portfolios on these third-party sites. It's also advisable to visit the business's site to see testimonials from actual clients.
Analyze Portfolios of UX Agencies or Case of Studies
They may also have portfolios available on third-party sites such as Behance so that businesses can see the type of work that a UX design firm or agency has done in the past. This is a good opportunity to see if the style, personality or type of work will be a good fit with your business. A UX design firm may be award-winning, but if the style isn't appropriate for your organization, it's a poor fit.
UX Agency's Social Media
Checking a potential UX design agency's social media accounts is also a good idea. Their online presence will give you a good idea as to the agency's personality and the type of design, as well as the service you can expect to receive.
Communication Quality
Make sure that once you begin contact with an agency that the communication is effective and that they understand why you've selected to work with them. A good UX agency should respond to queries quickly and communication between project managers and clients should feel effortless. Teams should understand exactly what you're looking for and how you want the product to function.
During the process of building an application, website, or other product where UX is a consideration, it's a good practice to keep the client informed and show iterations. Waiting for the final product's completion before showing it to the client can lead to hours upon hours of lost time, disagreements, and disappointments. On the other hand, keeping the client looped in as progress happens is the best way to ensure good communication between the UX designers, the UX agency and you—the client.
If you're looking for a nearshore technology services or a technical staff augmentation service, Pixel506 can help. We are located in Costa Rica but also have Pixelians based in Peru, Nicaragua, and Colombia. Contact us today to see how we can help―we look forward to getting to know you and your business over a digital cup of coffee.
UX Design Process
Another important factor in selecting the right UX design studio or agency for your business is understanding their design process to ensure their working methods will suit your needs.
They should be able to embed means to provide you with metrics and tracking information about how your users interact with your software product. Top UX agencies should also know which pages of a website will immediately attract more users and put more effort and resources into that page in order to retain users.
Ask prospective UX companies about their design process, and they should be able to answer specific questions. For example, a good agency would be able to tell you why the home menu should be placed on the bottom of the mobile version of an app. The agency and the designers within it will have the inside knowledge and thought-based processes to tell you the why behind each of the features.
Think of several questions to ask prospective agencies about their design process before making your final UX partnership decision.
Learning more about an agency's UX design process will empower you to make the right and best choice for your UX needs. Consider a list of questions such as:
What is the most important functionality?
How will the design help the user to achieve his or her goals?
Which features will stand out most to the user?
Cost of a UX Project
Another important factor in determining your organization's budget for UX. The budget will depend on many factors but should also include the scope of the project. UX agencies may propose different pricing structures. Fixed price costs such as project rates can allow you to plan ahead and budget to the penny, although rounds of revisions and edits may be limited. Those that offer hourly rates or more flexible terms are less easy to precisely budget, although any agency should be able to give you a ballpark figure. Another option is to have a base rate for x number of hours and once exceeded, an hourly rate is agreed upon. Regardless of the type of pricing structure for UX design, make sure to examine your options thoroughly and have a signed contract in place before work begins.
Final Thoughts on Finding the Top UX Design Agency for You
Before signing on the dotted line with a UX agency, any business must make sure that they find the best UX agency, i.e. the one that will most benefit their product and business. This means spending time doing thorough research. Communication standards and skills should also be discussed. But perhaps the most important criteria when selecting a UX partner agency is the design process. The design process will affect the end product. And last but not least, cost structures and arrangements should also be considered. With these criteria in mind, you'll be able to find your ideal UX partner agency to build your app or website.
Want to learn how our Nearshore teams can enhance your business growth?
Contact us today!