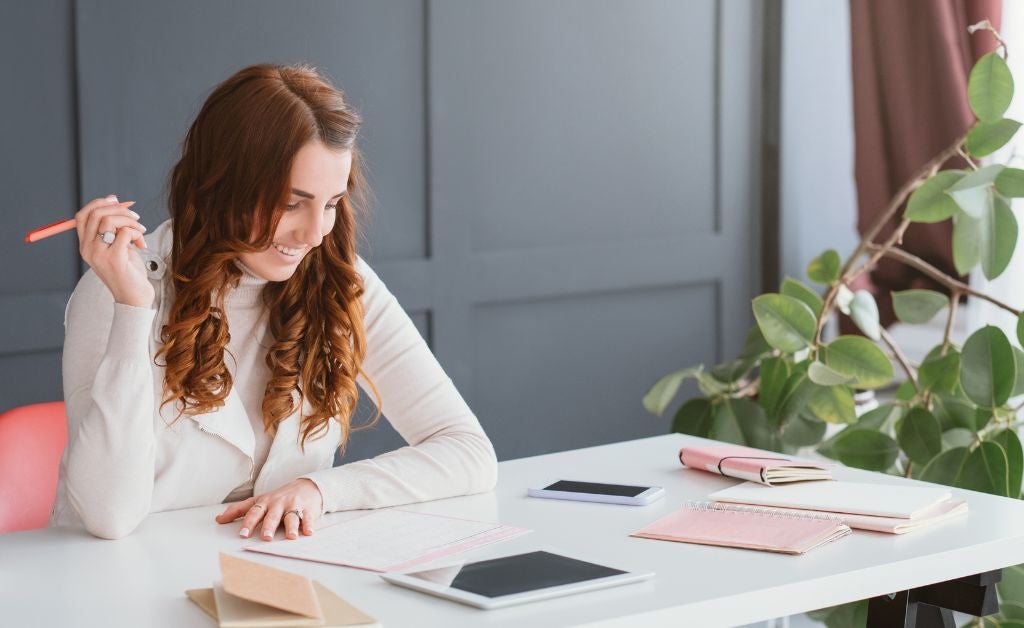 Table of Contents
What Is Content, And Why Is It So Important?
The core of your eCommerce site might not actually be the products you sell, but your content. We tend to put so much emphasis on what we're selling (which is important too) that we often overlook that content can facilitate conversions—and more conversions.
Content includes, of course, information about the products that are being sold but it's much more than that. Dictionary.com defines content in this context as: "information made available by a website or other electronic medium." This includes the information about your products on your site, the photographs or illustrations of the products, the descriptions, and so forth.
Beyond this obvious type of content, there are blogs, podcasts, videos, and other media items. This kind of informative, free content is usually shared on social media and used as marketing, making it, in many ways, the center of your brand.
Why Does Content Matter?
They say content is king and when it comes to digital marketing strategies that is certainly true. Good content is generally thought of as content that drives traffic to a site, engages the user, and in the end, results in conversions (i.e. sales).
1.Content Can Improve Your SEO
Publishing quality content can help to improve your website's authority and relevance, which will increase your SEO power. Search engines are configured to locate and display quality content. If people are finding valuable and informative content on your website, chances are that you're going to have a greater audience, visitors will spend more time on your website, which will ultimately result in a higher ranking in search engine results pages (SERPs) putting you at the top of Google's list.
2.Content Can Engage Potential Customers
Content gives customers a reason to visit your website. As with a brick-and-mortar store, sometimes clients simply want to read labels, learn about a designer's new collection, or have a chat with a salesperson before they'll even think about making a purchase. Even when a visitor isn't ready to make a purchase, getting them to engage with your brand through content in the meantime helps to keep them interested and possibly trigger a sale later on.
Product Marketing vs. Content Marketing
For the purposes of this article, there are two types of content: product marketing and content marketing. Product marketing includes all content that advertises a brand's products or services, while marketing content strives to connect with your target customers at a deeper level.
Product Marketing
Product marketing should be easy to read or view (if it's in the form of an image), clear, and detailed so as to answer questions. For example, if your eCommerce site is selling patio furniture, you'll want to have all the information about each piece accessible. The size, dimensions, color, weight, materials used, photos, etc., should be quick and easy to find. This will enable a client to make an educated decision. The check-out process should have clear language and instructions. This is the bare-bones minimum content an eCommerce site needs to function.
Content Marketing
Content marketing is the practice of leveraging content to drive business to your brand. For example, if your eCommerce site is selling patio furniture, you could publish blogs about how to mix-and-match outdoor furniture or upload how-to guides to your YouTube channel about keeping your furniture clean. Although this content does not focus on your brand specifically, it could attract potential clients and help you establish yourself as a leader in your industry. Of course, you can use content marketing to link to your product pages.
Top 5 Key Criteria For Quality Content
Quality content and commerce sites are inseparably connected. There are some specific criteria that make for good content.
1. Be Diverse
First off, you'll want to diversify the type of content that you offer. So don't exclusively post videos or only write blog articles. Mix up the mediums you use to get your message across. It's also a good idea to offer shorter snippets of content interspersed with longer format ones. What attracts one person might not have the same pull for another, so it's best to cast a wide media net.
2. Be Valuable
In a crowded marketplace, you have to add value, so your content should be useful, interesting, relevant, and easily accessible. What are your customers interested in? What information do they engage with most? Using analytics tools can help you collect customer data to generate valuable insights. Create tutorials to educate users, upload vlogs to inspire and entertain, or interview experts in your field. Do your research, see what kind of content is already out there, and then aim to do better than that.
3. Utilize Keywords
Keywords continue to be very important and they cannot be ignored. If your content is accurate and engaging, the keywords will organically appear. This means that when someone types a keyword into a search engine, your site will rise to the top in the search results. Using LSI keywords in your content is another practical way to boost your website and content on SERPs. If you're unsure of what keywords or topics to address, you can try a site like Keyword Tool to find popular keywords, or contact a professional digital marketing agency for assistance.
4. Ask yourself, what content you enjoy engaging in professionally
Just because you've nailed the keywords doesn't mean that your content can be dry or boring in the least. To attract and gain your audience's attention, your content should be enjoyable to read, listen to, or watch. So don't be afraid to get creative. Ask yourself, what content you enjoy engaging in professionally. Ultimately, you are creating content for your audience, not search engines.
5. Be Accessible
Last but not least, your content should be easily accessible. Make sure that your website can support the technology that you are using and that information can load and be digested quickly. Nothing kills great content faster than a website that is slow to load.
How to Use Social Media Marketing for eCommerce
Once you've created articles, videos, blogs, vlogs, or podcasts, it's time to start sharing your content with the world. You will need to determine which platforms your audience uses by looking at the demographics of the users on each platform. Once you've decided which platforms you will be using, you can start posting short snippets of an article or video to your social media accounts with links to your website to encourage further engagement and interaction. Track shares, likes, and comments to get a better understanding of what resonates with your audience.
Key Takeaways
If your eCommerce business isn't fully utilizing its content capabilities, you could be missing out on brand awareness, traffic, and leads.

A well-thought-out content strategy can help provide value to (potential) customers and increase your ranking in search engine results pages.

Product marketing advertises a brand's products or services, while marketing content strives to connect with target customers at a deeper level.

Successful content for commerce strategies are diverse, valuable, interesting, refreshing, and accessible, and include relevant keywords.

Once you've created articles, videos, or podcasts, it's time to start sharing your content on the social media platforms that your audience is most likely to use.
More About Pixel506
Pixel506 is a nearshore agency that provides affordable ways to market your business through innovative technologies, strategic advisory services, and creative digital marketing campaigns. Founded in 2009, Pixel506 has been helping clients attract more customers to their website for over a decade. Plus, our experts offer business consulting, content creation services, social media management, SEO services, and a variety of other nearshoring services for (eCommerce) businesses. We would love to hear about your brand, projects, and goals. And we'd be more than happy to help you evaluate what's working, what's not, and where to improve your marketing strategy if needed.
Want to learn how our Nearshore teams can enhance your business growth?
Contact us today!