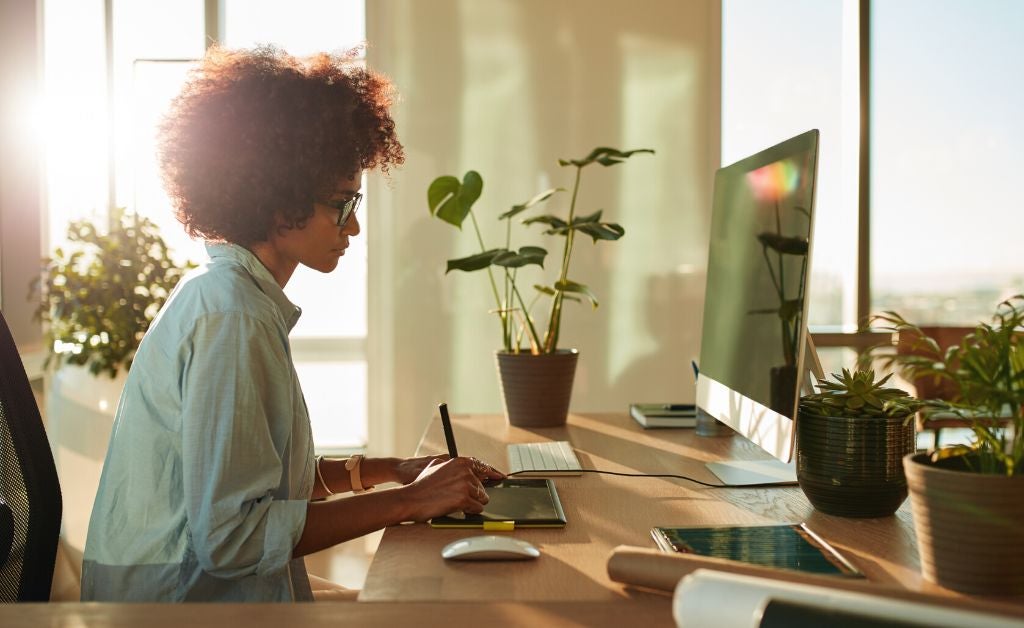 Table of Contents
UI vs. UX: What's the Difference?
User interface (UI) and user experience (UX) are not the same, although people often tend to use these acronyms as synonyms. UI covers all the visual elements enabling interaction with electronic devices, such as screens, buttons, and icons. UX refers to the overall experience that a user has as they interact with a product or service. In our blog post 'What is UI/UX, and What Is The Difference Between them?' we go more into detail about the similarities and differences between UI and UX.
5 Benefits of Hiring UI/UX Design Service Providers
UI/UX is too important to let fall to the wayside. If UI/UX is not your specialty or your priority, you're better off leaving it to the professionals. A professional design company can help you build user-centric products, add value to your business, and help you gain new customers. There are multiple other reasons why hiring a UI/UX design agency is key to your success.
1.First Impressions Count
You know how they say, you never get a second chance to make a first impression? First impressions count and that goes for your digital product as well. You don't want to lose potential customers because their first interaction with your product or service is disappointing. Chances are they won't give you a second chance and they will move on to one of your competitors instead. A UI/UX company ensures that your user interface is sleek and intuitive and your user experience is optimized for your audiences.
2.Consistency Is Incredibly Important
Users expect to find certain buttons in certain places—e.g. the navigation menu at the top, your logo in the top-left corner, etc. Diverting from the structure that users are accustomed to can lead to confused and frustrated users. Back in 2020, Instagram moved its 'New Post' button from the bottom center to the top right of the screen to create space for 'Reels' and 'Shop' buttons. This instantly sparked annoyance among users. UI/UX agencies understand the importance of intuitive design and can help you to create consistent user experiences.
3.Improve Efficiency, Save Time
Don't do any more work than you have to—e.g., why invent the wheel when someone has already invented a bicycle? Instead of spending time and effort trying to figure it out on your own, focus on what you do best: running your business. Outsourcing your UI/UX design projects will free your internal team from unnecessary time-consuming tasks and allows you to obtain a quicker ROI. Plus, when you work with a nearshore partner, there will be little difference in time zones, which allows for easy communication and collaboration.
4.Improve Efficiency, Save Money
Wasting your time on designing a UI/UX that doesn't meet consumers' needs is just wasting your money. Working with a reliable design agency will help you save both. When you engage with a qualified digital marketing agency (like Pixel506) it ensures that your UI/UX design projects will get done faster and the quality will be significantly better. That translates into a better end product, more satisfied users, and a higher return on investment. Thus, you'll end up saving money in the long run.
6.Original, Innovative Ideas
Being creative and original can help your business stand out in a positive way, as long as your UI is carefully designed to avoid hindering the end user. Remember, consistency is key. Professional UI/UX designers are always on the lookout for innovative solutions that improve usability, increase customer satisfaction, and grow revenue. The right design partner will listen to your vision, provide you with valuable feedback, and surprise you with solutions that exceed your expectations.
How Does Pixel506 Stand Out From Other UI/UX Companies?
There are many competent UI/UX agencies that are up to the challenge. Standing out isn't easy, but it's also not impossible. At Pixel506, we pride ourselves on the following unique values.
Pixel506 was founded in New York in 2009 and has over 13+ years of extensive, direct

experience with US-based firms

.

Our team consists of talented marketing professionals, who have the

knowledge and skills

required to guarantee high-quality services.

Our team members are selected not just on their resumes but on soft skills like market knowledge, creativity, and problem-solving. They are matched with client teams based on

cultural fit

as well as technical fit.

We provide

end-to-end solutions

from the beginning of a workflow, right until the very end. Our developers, designers, and strategists work closely together and are only satisfied when we have achieved the best possible solution for our clients.

We take

data protection

very seriously, so you can be sure it's always factored into everything we do. We ensure our clients own all their own accounts and assets, so they retain full control and access to their data.

We're serious about what we do, but we like to have fun too. When working with us, you can look forward to a highly tailored approach and

personal touch

.
How Does PIXEL506's Process Work?
At Pixel506, we take our time to get to know our clients and their expectations. Every company is unique, and every project is special. Therefore, every solution that we offer is customized. Our proven 4-step process, however, always remains the same.
1.Discovery phase
First, we discuss your vision and goals for the product or service you'd like to market. We analyze the market, competitors, and the needs and demands of your end-users.
2.Exploration phase
Next, we map out a strategy to hone your vision and achieve your goals. We build a customized solution that will positively affect your UI/UX and convert opportunities into sales.
3.Creation phase
Once we have received your feedback and final approval, our teams will start developing a product that matches your vision and exceeds your expectations.
4.Optimization phase
Our experts will track and analyze your performance to ensure that your product functions perfectly. Even after completion, we'll continue to evaluate, improve, and optimize.
How to Request a Proposal?
Feel free to contact us if you're looking for a UI/UX design agency. Whether you want to learn more about our user interface services, our user experience services, or see if we're the right fit for you–we'd be happy to hear from you. Send us a summary of your project or challenge, and we'll get back to you to schedule an introductory call. During this call, we'll ask you about your goals, audiences, budget, timeline, and expectations. And, of course, you can ask us anything that you would like to know about us.
Key Takeaways
UI covers all the visual elements enabling interaction with a product or service, UX refers to the overall experience that a user has as they interact with a product or service.

When launching a website, app, software, or other digital product, both your UI and your UX need to be on point―at all times.

Working with a UI/UX design company can help your business make better first impressions, create a consistent user experience, save time, save money, and give you access to original and creative ideas.

Companies choose to work with Pixel506 for a variety of reasons including our experience with US-based firms, our knowledge and skills, the cultural fit between teams, our end-to-end solutions, strict data protections, and the personal touch.
More About Pixel506
Founded in 2009, Pixel506 is an award-winning UI/UX design company that creates user experiences for maximum impact. As a respected nearshore agency to the United States market, Pixel506 offers access to a pool of highly-skilled experts to support your day-to-day operations. From graphic design services to longer, permanent tech projects, our bilingual team is ready to work and contribute to your business' success. If you have a vision, we have a way to get you there.
Want to learn how our Nearshore teams can enhance your business growth?
Contact us today!