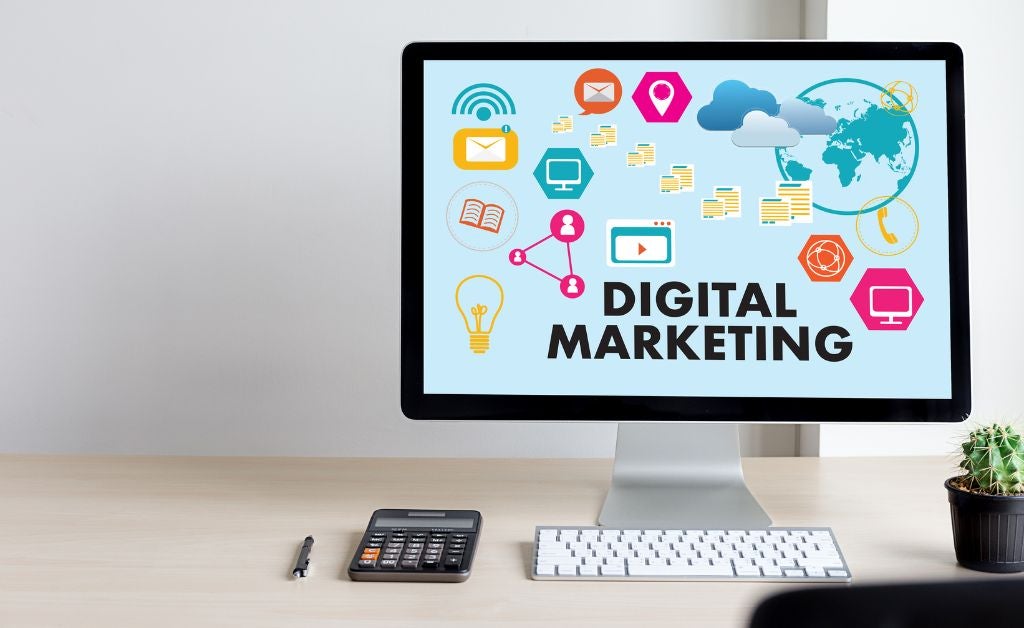 Table of Contents
What Is Digital Marketing?
Digital marketing services, also known as online marketing, refers to the use of digital channels to market products and services to reach consumers. From display ads to paid social ads, social media posts, search engine optimization, and online videos—digital marketing is everywhere, and it's continuously evolving.
Different types of digital marketing include search engine optimization, pay-per-click (PPC), social media marketing, content marketing, email marketing, mobile marketing, marketing analytics, and affiliate marketing.
5 Marketing Trends for 2022/2023
There are many trends in (digital) marketing that will continue to affect how businesses plan for the coming year. In this paragraph, we will highlight 5 market trends that we are sure to see more of in 2023.
1.Video Marketing
Video marketing is certainly not new, but it is still important. A 2021 research by Wyzowl shows that the COVID-19 pandemic resulted in 96% of consumers watching more videos than before. Plus, 88% of respondents said that they've been convinced to buy a product or service by watching a brand's video. Videos do not only drive engagement, they are leading to conversions. If your business is not using video yet, now is the time to start.
2.AI-Powered Optimization
Artificial intelligence (AI) is the technology behind many inventions, including chatbots, digital assistants, automated messaging systems, and search engines. AI can help businesses understand how people find their products and services, create better customer experiences, and improve decision-making. Additionally, your business can use AI for other important tasks, such as content creation, SEO optimization, and increasing conversions.
3.Conversational Marketing
Conversational marketing is a form of digital marketing where businesses use real-time conversations to engage with their audiences. Today's consumers expect streamlined services and rapid response times. Live chats, chatbots, personalized emails, and virtual selling assistants help businesses to give people the customer service they expect. When done right, conversational marketing leads to higher engagement, greater loyalty, and more sales.
4.Interactive Content
Interactive content is content that requires active engagement from its consumers. Examples of interactive content include 360-degree videos, polls, quizzes, calculators, and interactive infographics. This type of content makes your audiences feel more connected to your brand and more involved in the buying process. When done right, interactive content will deliver a better and more engaging user experience.
5.Eco-Marketing
Eco-marketing, also known as environmental marketing or green marketing, is not necessarily a trend, but a mind-shift that is vital for our planet. With more consumers becoming environmentally conscious, the search for certified eco-friendly and "green" products and services is rising. Businesses use eco-marketing to appeal to those consumers who are worried about environmental issues.
5 Steps to Find a Digital Marketing Partner
When you don't have the in-house resources to keep your digital marketing strategy up-to-date, partnering with a digital marketing agency is an option. A professional agency can audit your current strategies and guide you in planning, executing, monitoring, and optimizing a new strategy that better fits your business.
But with so many agencies out there, and all of them claiming they can help you grow your business, how do you know which one is right for you? The ideal agency will listen to your needs, respect your budget and timeline, and protect your intellectual property. Their team will consist of skilled and motivated people who fit your company's culture and core values.
1.Define your goals
First, you will need to define your needs. What do you want your digital marketing campaigns to accomplish? Do you want to build name brand recognition, generate leads, or develop customer relationships? What are your short-term and your long-term goals?
2.Set a budget
Once you have identified your objectives and expectations, it will be easier to set a budget. Whether you prefer a fixed-fee pricing model or a per-hour pricing model, knowing what you are willing to spend will aid in making some of the big decisions.
3.Decide which type of outsourcing is right for your business
Next, you need to decide whether to onshore, offshore or nearshore—each has its pros and cons. Nearshoring, the process of moving operations to a nearby country, gained huge popularity because of shared time zones and cultural similarities.
4.Research potential partners
Now that you have a clear idea of your goals, your budget, and the type of outsourcing that you prefer, it's time to look into potential partners. You can ask for recommendations in your professional network, dive into online directories, or use search engines.
5Pick a partner
Make a list of potential partners and start checking their websites for case studies, client testimonials, FAQs, and possible awards. Once you have shortlisted a few potential businesses, contact candidates to see if there's a fit.
In our article '8 Steps to Choosing a Nearshore Partner That Fits Your Company Culture', we talk more about finding the right outsourcing partner.
Pixel506 As Your Nearshore Partner
For decades, outsourcing has been a popular method for businesses to lower operational costs and streamline operations. In more recent years, nearshoring has become a popular alternative to offshoring. Dozens of Fortune 100 companies and hundreds of multinationals, incl. Microsoft, Intel, Hewlett Packard, and Amazon, have already chosen Costa Rica as their nearshoring destination.
The best agency is not always the biggest, the most expensive, or the one in the closest proximity to your business. A company in a nearby country, such as Costa Rica, could be the best option. There is lots of (bilingual) tech talent, time zone compatibility and cultural similarities, plus it's more cost-effective than hiring in-house staff.
If you're apprehensive about hiring a company in a different country to help you with your digital marketing needs, we encourage you to schedule a consultation with us. You can tell us about your company and the goals you want to achieve, and we will explain how Pixel506's services will help you. No obligations and no strings attached!
More About Pixel506
At Pixel506, digital marketing is our passion. Since 2009, we have been helping businesses navigate the rapidly evolving digital landscape while continuously learning about new technologies and marketing strategies ourselves. Today, our team consists of 60+ professionals who share a wealth of knowledge and experience in creating innovative solutions for a wide range of clients and sectors. We're always happy to help companies, big and small, with the planning, implementation, and execution of their digital marketing strategies. We would love to help you grow your business through teamwork and innovation.
Key Takeaways
Digital marketing refers to the use of digital channels to market products and services to reach consumers.

Current digital marketing trends include video marketing, AI-powered optimization, conversational marketing, interactive content, and eco-marketing.

When you don't have the in-house resources you need to keep your digital marketing strategy up-to-date, partnering with a digital marketing agency is an option.

When you partner with a professional nearshore company, such as Pixel506, you will get immediate access to top talent, without worrying about a difference in time zones, cultures, or languages.
Want to learn how our Nearshore teams can enhance your business growth?
Contact us today!