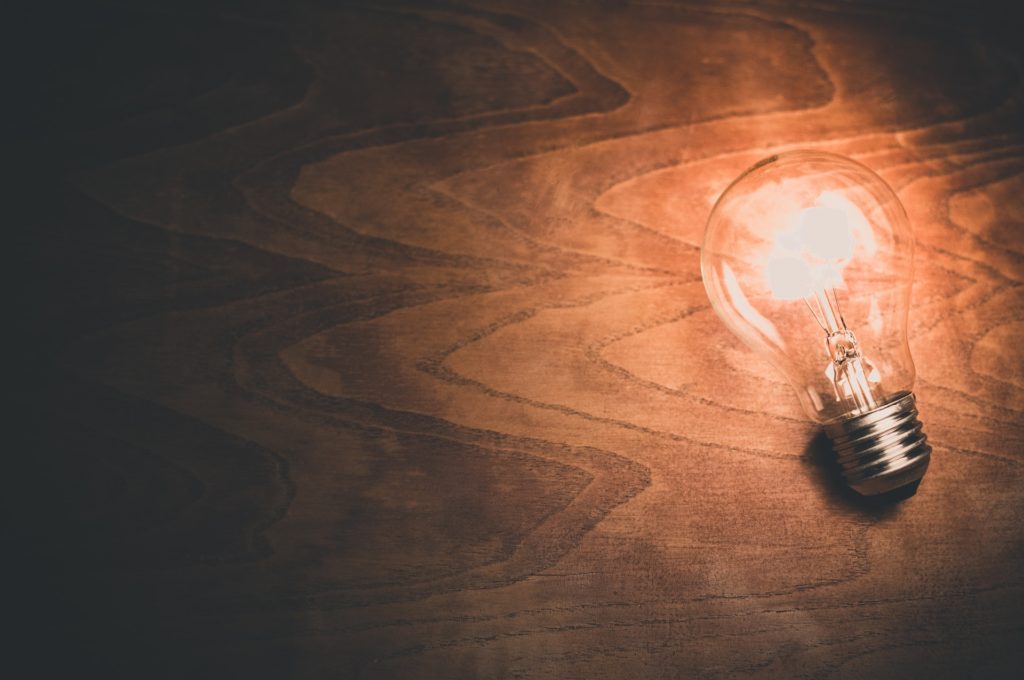 What Is Co-Creation
One of the most exciting and important aspects of Service Design is co-creation. Co-creation means working together with people of diverse backgrounds in the design of a service. It's about drawing the best from people from different backgrounds for the benefit of the service design. Service Design is a set of tools we use to aid in designing and improving services. Services are often overlooked when it comes to user-centered design. However, services are common and crucial parts of our lives. Therefore, it is absolutely necessary to make sure our services are just as streamlined and desirable as our products are. If you aren't improving your services, then you will lose users.
Co-Creation Tools
The great thing about these co-creation tools is that they are more than effective, they are fun and engaging. Take a look at some of the options you have.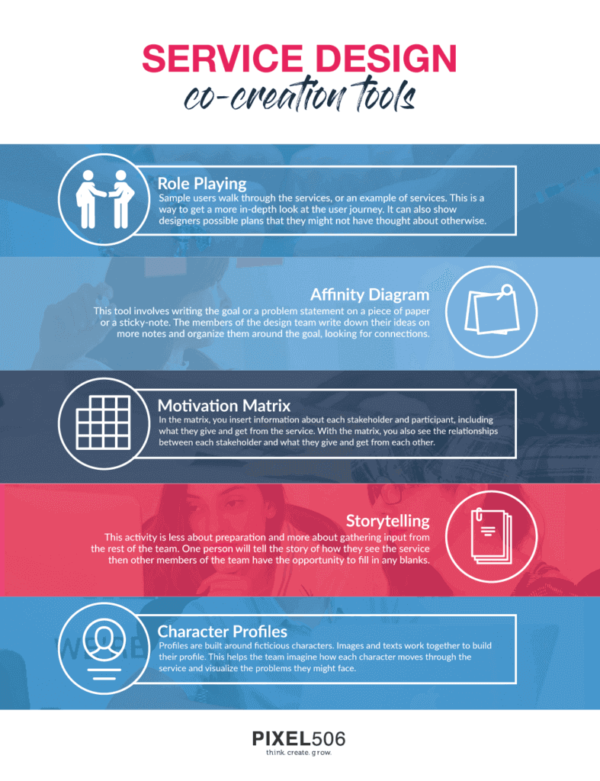 Who Can Be Involved In Co-Creation?
The most standard co-creation exercises will involve members from different departments, for example design, development, and marketing. This problem solving method is also very useful when conducted between service creators and sample users. Forbes even talks about the benefit of brainstorming and collaborating between corporate and social sectors. A richer team will create a richer service.
How Can We Work Today?
These tools are all about brainstorming in different ways to stimulate different kinds of thinking in order to find the best solutions. Some of these tools include role playing, affinity diagrams, motivational matrices, storytelling, and character profiles. You can read more about them in the infographic above.
About Pixel506
Pixel506 is a digital marketing company that believes in the intersection of quality writing, design, and technology. Together, these three major components create some of the best digital marketing and content marketing campaigns that bring about the kind of leads and conversions that boost ROI and bring real growth to your company.
Want to learn how our Nearshore teams can enhance your business growth?
Contact us today!