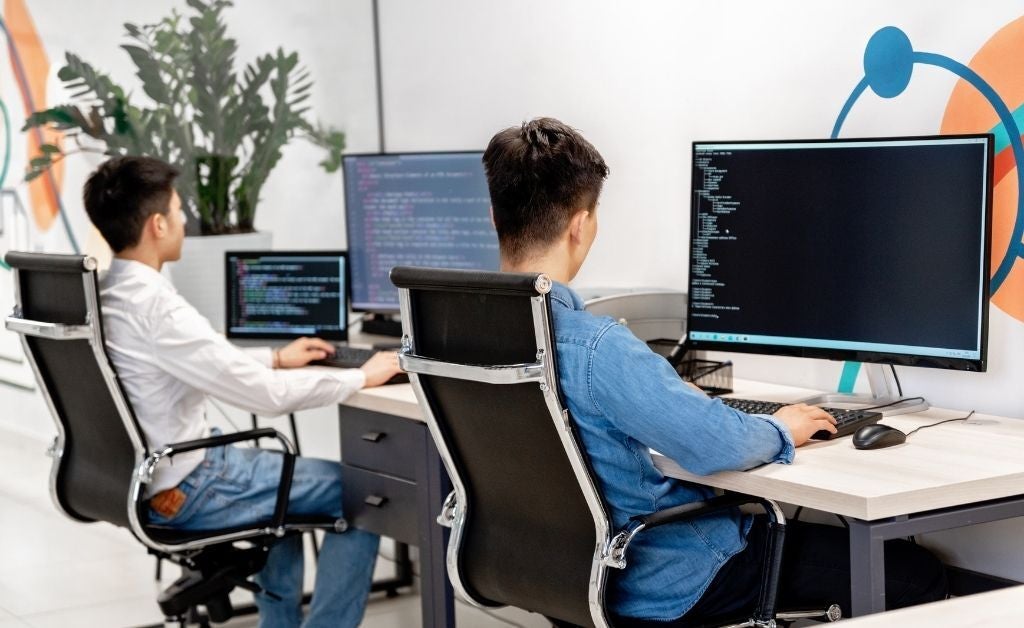 Table of Contents
So, how do you find a compatible, professional, and reliable nearshoring partner?
1.Identify your technical needs
First, you need to identify your company's technical requirements to get a more comprehensive understanding of what you need. Once you have a list of needs, you can analyze your project to see what you can do in-house and what can be more effectively managed by nearshoring.
2.Set a budget
Now that you have a clear idea of your requirements, you can set a budget. Depending on the type of services you require, you might prefer a fixed-fee pricing model or a per-hour pricing model. Either way, knowing what you can and want to spend will help you avoid wasting time looking at options that are too expensive.
3.Set expectations
Keep in mind, pricing is important, but it's not the only thing you need to consider. Once you've decided what your technical requirements are and what your budget is, you should analyze what other qualities you desire in your ideal partner—communication, management, customer care, flexibility, etc. It's always best to set criteria and a list of expectations before conducting research.
4.Research potential partners
Next, it is time to do some research. Once you have a clear idea of what you need, what you are willing to spend, and what qualities are important to you, you can begin looking into potential partners. Ask for recommendations in your professional network, research online directories for qualified agencies, or simply use Google to find some leads.
5.Check vendor's experience
Most professional companies will have a website with case studies to show off some of their best work. You can also look for client testimonials to learn what past and existing customers have to say about a company's services. Always look for FAQ pages to get quick answers to your questions. This will give you valuable insights into what to expect from a potential partner regarding services, customer relationships, and deliveries.
6.Create interview questions
You may be leaning towards several candidates at this point, but chances are that you still don't know which business to partner up with. Your next step is to develop questions for the companies that you can picture yourself partnering with. Their answers can help you make an informed decision.
Some questions might include:
What experiences do you have that are similar to our project where you had success?

What are your policies regarding intellectual property and confidential information?

How would you describe your company culture and morale?

How do you attract and maintain talent in your company?
Contact candidates
You have shortlisted a few potential businesses, who you can now contact to learn more about their solutions and methodologies. Setting up (virtual) meetings should help you to get a feel of how well these companies will fit into the culture of your internal teams. During the interview, feel free to ask follow-up questions to dig deeper into particular topics.
Review potential partners
In this stage, you will get ready to choose the company that is right for you. By narrowing down your list of potential candidates, you will make your search for a nearshore partner easier. Do not hesitate to reach out for further questions about their company, solutions, and offerings. Then choose the company that you feel is the best fit for your needs, budget, and your team.
Finding the right fit for your company may not be easy, but it will be worthwhile. If you have any questions about selecting an external team for a new project, feel free to reach out to us. We'd be happy to chat about your vision and make it happen.
Key Takeaways
Nearshoring is the process of outsourcing business operations to a company in a nearby country, rather than a company located in a different part of the world.

Nearshore outsourcing will help you save time, money, and energy without having to compromise on talent, quality, and security.

It's important to find a reliable and compatible nearshore partner that matches your technical needs, your budget, and your internal company culture.

To find your ideal partner, you should first identify your requirements, set a budget, set expectations, research potential partners, check vendor's experiences, create interview questions, contact candidates, and review potential partners.
About Pixel506
Pixel506 is an award-winning nearshore agency that helps companies succeed in the digital world. We develop websites, design mobile applications, provide social media support, create content, conduct keyword research, set up SEO and SEM campaigns, and design customized brand styles from the ground up—and that's only a small fraction of the services that we offer.
Since 2009, we have continuously expanded our knowledge, skills, and experience. Today, as an end-to-end marketing agency, Pixel506 offers a wide variety of services across the creative, digital and technological landscape. Our people-focused, data-driven, and results-oriented philosophy ensures that everything we produce is wholesome, measurable, and efficient.
We invest heavily in developing and maintaining strong client relationships. By working closely with our clients, we ensure that we offer customized solutions and deliver high-quality, insightful, and actionable results. Most of our team members are located in Latin America, but we are a Brooklyn-born company with a strong client base in North America.
If you're considering outsourcing your software development or business operations, choosing a nearshore partner that offers above the fold software development services in Costa Rica could be a great option. By identifying your technical needs, setting a budget, and setting expectations for qualities like communication, management, and customer care, you can find a compatible, professional, and reliable partner to help your company grow. And with Pixel506, you can rest assured that you're partnering with a trusted provider of top-notch software development services in Costa Rica. Want to learn more about nearshoring? Keep reading!
Do you want to read more about nearshoring?
In our free, downloadable PDF, 'Nearshoring: The New Normal', you can read all about nearshoring in 2022. And don't forget to check the following articles as well:
Want to learn how our Nearshore teams can enhance your business growth?
Contact us today!