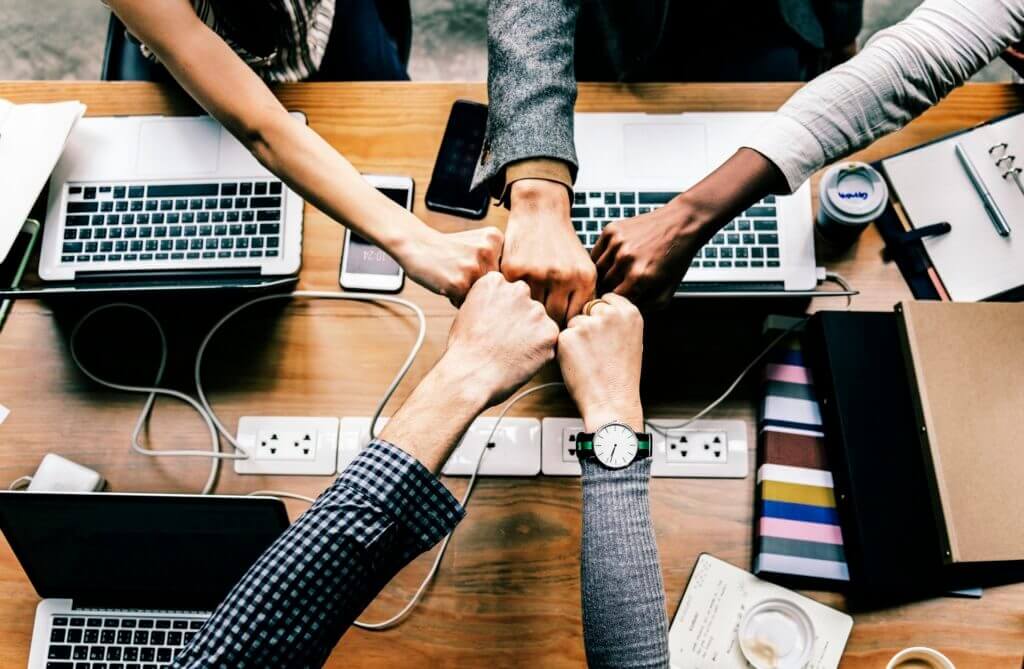 What is Digital Transformation?
Digital transformation is the rapid, mindful transformation of business processes, activities, services, and products in order to take advantage of new and changing digital technologies and trends. It is more than simply replacing analog processes with digital ones, or moving your data to the cloud. It covers the integration of digital technologies into all areas of business to drive growth and profitability.
The keyword here is "mindful". Without a clear, well-planned strategy, any digital transformation efforts will fail. The first step towards this strategy is truly understanding what is, and what isn't, involved in digital transformation.
Here are three common myths about digital transformation, as well as a more realistic version of what you can expect from the transformation experience.
Myth #1: Everything can be fixed with more technology
The name might imply that it is all about digital and tech, but it's not that simple. Digital transformation is about evolving your business and how you approach customers, products, services, structures, business models, and internal culture. Technology changes society. And society, in turn, impacts the evolution of technology. As society changes, so does the way we do business. And all of this is instigated by technology. But technology is not a band-aid to slap on a business problem and call it good.
Fact: Technology in itself is not the answer but rather a tool that enables your business to truly transform by giving you a competitive advantage and by providing you with solutions to innovate your business and enhance productivity.
Myth #2: Digital Transformation is the solution for everyone
There is no such thing as a "one-size-fits-all" in business. Digital transformation is, by definition, a disruptive process. It isn't risk-free. As the saying goes, "If it ain't broke, don't fix it." As exciting as we all are about digital transformation, it might not be the right timing for your business. You must weigh the risks and potential benefits and decide how to proceed.
Digital transformation also looks different for different companies as well. What works for one may not work for others. Different industries will experience digital transformation differently. Even within your industry, your specific experiences, users, and internal environment will affect how you apply digital transformation.
Fact: Digital transformation is not for every company. Especially in a time during which many companies are forced to make a decision between investing in technology or keeping their employees, now might simply not be the right time. If you're not sure if digital transformation is for you, our experts offer business consulting and can advise on the best route to take.
Myth #3: Digital transformation is for IT, not for leaders
In order for digital transformation to be effective, it has to touch all aspects of a company. Leadership definitely isn't immune. Not only do leaders need to continually support the transformation efforts in order for them to succeed, they need to get involved with their public.
People don't want anonymous corporations with anonymous rich CEOs. They want to know who they're giving money to. And one way to achieve that is by getting involved with your company's digital transformation. Lead the company to change. Go on social media and talk to people. This way, you get a feel for the real world of your users and they get a feel for who you are and the ideas you have. Like we said before, business relies on society. The only way to know your society is to be involved in it.
Fact: Digital transformation involves everyone in the organisation as it is all about fundamentally changing how an organisation operates.
Myth #4: Digital transformation and digitization are the same
This is another myth that we come across frequently. Digital transformation and digitization are closely associated, but have different meanings and should not be used interchangeably. Digitization is the process of converting information from a physical format into a digital one. An example of digitization is scanning a physical document and converting it to a PDF file. It is clearly not the same as altering the way that your business is operating.
Fact: There is a clear difference between the two, and they are not interchangeable terms. You can read more about the differences in this blog post.
Myth #5: Digital Transformation is quick
If you decide that it is time to alter the way that your business operates, you should understand that it will be a lengthy process. It is an extensive undertaking that involves a lot of contextual analysis and consultation. There is no one-size-fits all approach as every company has its own bespoke needs.
Fact: It is impossible to transfer all areas of your company overnight, but with the right support and guidance your journey can be smooth and seamless.
Is your business ready?
According to a survey by IBM, the pandemic has accelerated digital transformation at 59% of organizations ― with 66% of executives surveyed saying they have completed initiatives that previously encountered resistance. But how do you know if your business is ready?
Without understanding exactly what you're getting your business into, your efforts will fall apart. Ignore the digital transformation myths and invest in solid research, planning, and strategy instead. Working with a digital agency like Pixel506 can help you prepare for any challenges and create a smarter roadmap to success. In our blog post 'How Digital Transformation Can Help Your Business Thrive,' you can read more about the challenges and solutions.
About Pixel506
Pixel506 is a nearshore Costa Rica agency that helps companies with strategies, technology, creative solutions, and design. We also provide professional advice on the journey to becoming a digital business. Our team would be happy to support you with your digital transformation strategy and processes. Get in touch with us and discover how we can push your company forward.
Want to learn how our Nearshore teams can enhance your business growth?
Contact us today!