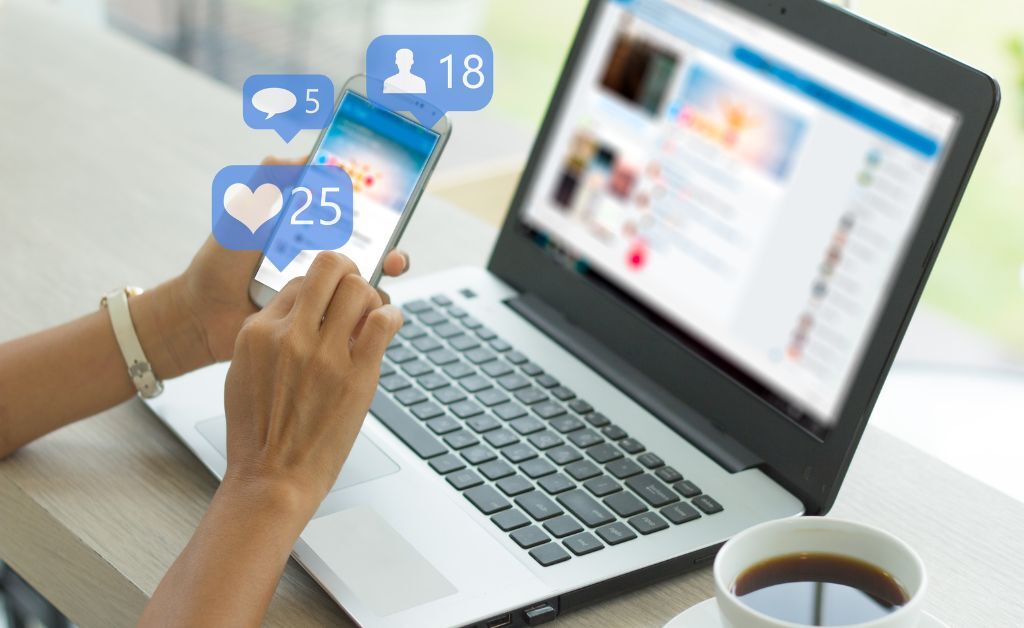 8 Tips for Writing Great Social Media Content
Most social media posts combine visual elements with written captions. Your visual content may be what initially gets people's attention, but if your written content is off-putting, your posts just won't connect with people in the way you want them to. We have said it before, and we'll keep saying it: content is king. Well-written text is crucial for your social media marketing strategy. Here are 8 do's and don'ts when it comes to writing your social media content.
1.Avoid errors and typos
If your copy looks unprofessional due to grammar errors or typos, chances are that you will lose credibility and customers. Double-check your content before hitting 'post', and use tools like Grammarly to avoid errors and write more clearly.
2.Avoid lengthy posts
The length of your social media posts is important for you to properly engage your audience. For example, Facebook allows up to 33,000 characters per post but most people won't read past the first few sentences. Keep your captions short and, when possible, write something clever that will grab your readers' attention or make them chuckle.
3.Be genuine
Remember, people want to do business with people. Show your human side, insert some personality into your social media presence, and give your audience an authentic glimpse into your organization. If you haven't done so yet, don't be afraid to experiment with different types of content to see what your audience responds to the best.
4.Be consistent
For your audience to recognize your brand, you must be consistent. Be consistent in the number of times you post on social media, as well as the timing of when you publish your posts. If you post several times per day for a while, but then trail off to posting only once per week, your user engagement will decline. Being a consistent presence on social media will help you to build 'real' connections with your audiences.
5.Be unique
Your brand is unique and your content should be as well. To stand out on social media, your content needs to become recognizably yours. Whether you're out there to educate, entertain, or inspire, you should aim to be unique and recognizable by customers. Also, don't be afraid to create new words. For example, Swedish oat milk company Oatly merged oat and yogurt into "oatgurt." At Pixel506, we often use 'Pixelians' when referring to our team members.
6.Use visual content
Content is not just written words like captions, blogs, or articles. Visual content, such as pictures and graphics, should play a big role in your social media marketing strategy. Infographics, ad graphics, videos, and GIFs are great for social media because they provide a nice contrast to pictorial imagery. We'll dive deeper into this practice in the next paragraph.
7.Use hashtags
You can add hashtags to your posts to aid users in finding your content. Make sure that your hashtags are relevant but not too generic. For example; if you're in the hospitality business in Costa Rica, adding the hashtag #costaricatravel to your posts makes more sense than #beach which will get lost among the mass of other posts that use this hashtag. Branded hashtags are hashtags created especially for your brand. At Pixel506, when sharing links to our podcast, we add the hashtag #pixel506podcast to our posts.
8.Work with a copywriter
Keep in mind that even when you're an expert in your field or the go-to person in your organization, conveying thoughts into engaging copy is a skill that requires practice. Hiring an in-house copywriter or outsourcing your copywriting needs enables you to get your message out in a way that speaks to your audience, attracts clients, and generates sales. A graphic designer or agency which offers design services can help you create attention-grabbing social media posts.
4 Tips for Creating Attention-Grabbing Visuals
According to research by 3M, the corporation behind Post-it Notes, the human brain processes images 60,000 times faster than text. Knowing this, it's safe to say that using visuals in your social media strategy is not just optional but necessary to help get your brand's messages across. Visual content comes in various formats, including graphics, gifs, and photos. In this paragraph, we'll highlight four types of visuals that grab attention on social media.
1.Use Infographics
According to the Cambridge English Dictionary, the official definition of an infographic is: 'A picture or diagram or a group of pictures or diagrams showing or explaining information'. We would explain infographics as a visualization tool used to capture attention, display information, and explain information in an easy-to-read format.
Depending on how detailed or complex your information, infographics take time to design. With free-to-use online graphic design tools, such as Canva, you can easily create your own infographics. However, having a graphic designer (in-house or through a nearshore partner) can help to create a brand identity that will increase recognition and attract customers.
2.Use Videos
Videos are another great tool to get people to slow down their scrolling and engage with your content. According to research by Social Bakers, the average video post on Facebook generates 135% greater organic reach when compared to photo posts. Not only do videos on social media get more exposure than images but they also tend to get more engagement.
While video content is consistently favored by consumers, it's more time-consuming to create than pictures or graphics. Fortunately, there are many free and paid video editing applications available for both quick and advanced edits. If you lack the time to get creative yourself, a digital video marketing agency can help you create professional videos and animations.
3.Use Memes
A meme is an amusing or interesting picture, drawing, or video that is spread widely through the Internet. Meme marketing is where brands take popular memes and adjust them in a way that they become relevant to their brand, whilst retaining original characteristics. When done right, memes are a powerful content marketing tool. Plus, they are easy and cheap to create.
Companies like Netflix and Tinder effectively use meme marketing to increase their visibility and connect with their audiences. Meme marketing can be a great way for your business to show its human and playful side. However, it's a tricky strategy. If people find your meme tacky, inappropriate, offensive or off-brand, you could damage your brand's reputation.
4.
Use Carousel Posts
If you're an active social media user, we're sure you're already familiar with carousel posts. A carousel post contains multiple graphics or videos, which users can view by swiping left or right. Carousel posts are ideal to tell your brand's story, share your presentations and documents, explain a process or list steps, and to give your audience a sneak peek of your content.
According to Hootsuite, carousel posts on Instagram get 1.4x more reach and 3.1x more engagement than regular posts. Carousel posts on LinkedIn get more engagement compared to other posts. Carousel posts are highly popular on both Instagram and LinkedIn but can also be used on other platforms including Facebook and Twitter.
Key Takeaways
Social media posts should be free from errors and typos, not too lengthy, include visual content, and when relevant, include a mix of popular and branded hashtags.

A professional copywriter services can help you create content for social media that speaks to your audience, attracts clients, and generates sales.

Visual content that tends to grab attention and engage social media users includes infographics, videos, memes, and carousel posts.

Expert digital marketing agencies, such as Pixel506, can successfully create and execute your social media strategy to help you stand out amongst your competitors.
About Pixel506
Pixel506 is a full-service marketing agency with more than 12 years of experience in developing creative and cost-effective digital marketing strategies. Founded in 2009, Pixel506's team consists of seasoned branding experts delivering creative marketing solutions and measurable results. Our clients are from all industries and of all sizes. Do you want to engage with your customers, grow your audiences, and increase your online presence through organic and paid methods? We are here to help. Our experts offer business consulting, graphic design services, and social media marketing that help your company be the best it can be. Send us a message for a free quote or to learn more about our services.
Want to learn how our Nearshore teams can enhance your business growth?
Contact us today!