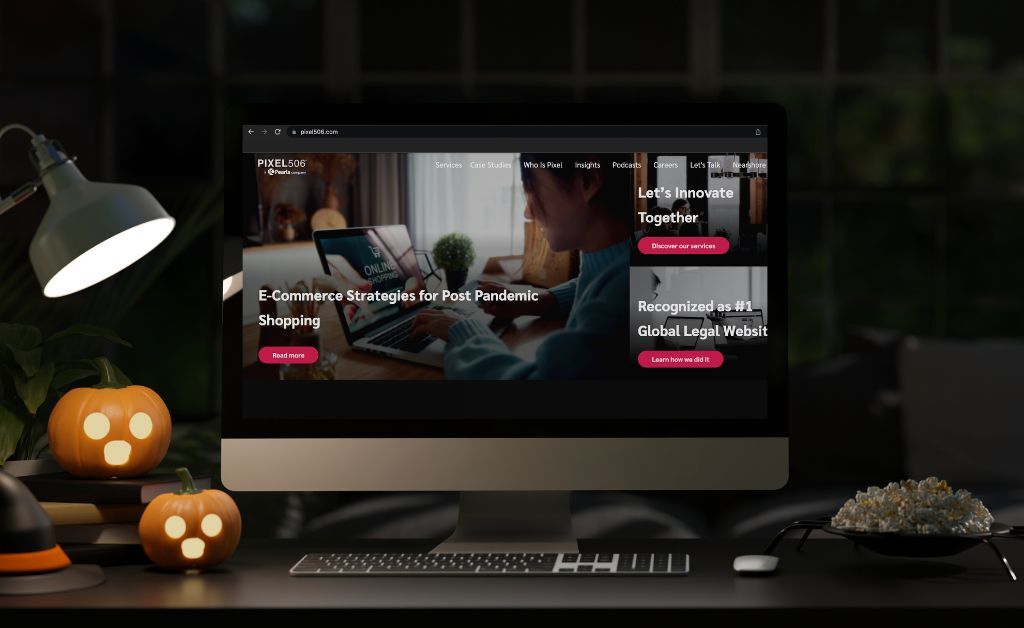 What Is Digital Marketing?
The term digital marketing services refers to the use of digital channels to market products and services to reach consumers. There are several ways to measure the success of your digital marketing efforts. When you get the recipe right, you gain new audiences, boost engagement, and drive conversions.
3 Effective Digital Marketing Techniques For Halloween
Halloween is an important holiday for retailers, both online and offline. This year, the National Retail Federation is expecting the total Halloween spending in the United States to reach a record $10.6 billion.
If you haven't brewed up a Halloween marketing campaign just yet, now is the time to get started. The following last-minute Halloween marketing ideas are easy to implement and have the potential to impact your visibility on the Internet almost immediately.
1.Send a Halloween-themed Newsletter
Creating newsletters takes planning but as long as your newsletter isn't too wordy or overly complicated, it can be done in a short amount of time. You can discuss special promotions, deals, or events leading up to Halloween. Add a countdown to let readers know how long your offer is valid or how many days are left until October 31st. When sending a newsletter on Halloween, you can use it as an opportunity to kick off your holiday season marketing. Adding a Halloween pun or emoji in your subject line shows that your business has a playful, human side.
2.Incorporate Halloween Into Your Online Presence
Without spending too much time, you can make small changes to your website that will show visitors that your business is getting ready to celebrate the holiday season. For example, swap out header images or banners for Halloween-themed ones, add a small bat or pumpkin to your logo and place a witch or ghost on your homepage. Of course, you can do the same for your social media accounts. Temporarily change your cover photo, give your logo a seasonal touch, and include puns and relevant emojis in your posts.
3.Run Halloween-themed Ads
Finding new ways of attracting new clients and business opportunities is always a plus. Running Halloween-themed ads will help you introduce potential customers to your brand, right before the holiday season kicks off. Find festive ways to incorporate your products or services into attention-grabbing ads that match your brand's voice. With the right wording and design, you can turn every offer into an eye-catching fall special or Halloween deal. Find out where your target audience spends time online and accordingly use Facebook Ads, Google Ads, Instagram Ads, LinkedIn, etc. to connect with your audience on social platforms to meet your business goals.
Is Halloween not your thing? Even if you don't sell any Halloween-related products or services, getting into the spirit of the holiday season will put you at the top of consumers' minds. Not sure how to use the season to your advantage? Our team of creative thinkers and doers will happily craft a campaign that will capture attention and yield results.
3 Effective Digital Marketing Techniques For 2023
Your digital marketing efforts should continue well after Halloween, Thanksgiving, Christmas, New Year, and other end-of-the-year holidays. The following digital marketing techniques are already being used by companies and their popularity will continue to grow over the coming months.
1.Conversational Marketing
In today's digital age, customers expect rapid responses, streamlined services, and personalized experiences. Conversational marketing is a marketing technique that enables businesses to offer their customers exactly that. Live chats, customized emails, and virtual selling assistants are just three examples of how businesses can engage and convert website visitors through conversations. The most common example of conversational marketing might be intelligent chatbots. These AI-powered chatbots provide customer support, answer questions, process requests, and enable customers to have a two-way conversation with a brand. With chatbots, companies can interact with customers 24/7, gather customer information, qualify leads, and streamline online payment services, without human assistance.
2.Interactive Content
Another technique that we expect to see more of in the near future is interactive content. Interactive content is a marketing technique that conveys its message through user participation. Calculators, surveys and polls, personalized assessments and quizzes, animated infographics, and interactive reports and ebooks are examples of interactive content. While this type of content usually requires more resources to create, it gives potential customers a unique, and therefore, more memorable experience. Interactive content makes audiences feel more connected and involved in the buying process. When done right, it leads to more engagement, more leads, and more loyalty from customers.
3.Artificial Intelligence
Artificial intelligence (AI) is not a brand-new technology, but new uses continue to arise. It gained huge popularity in the last few years, and we can only see this continuing in the future. AI is a technology that mimics human intelligence to perform tasks and learns from human decision-making processes. AI is quickly gaining traction in various industries due to its ability to make decisions, automate processes, structure data, and enhance customer experiences. In marketing, AI is used for content creation, to predict customer behavior, and improve the customer journey, among other things. Have you ever wondered how Amazon knows exactly what products to recommend to you? The tech giant uses AI in its e-commerce platform to offer personalized product recommendations and improve customer relationships through consumer-tailored communications.
There are many other digital marketing techniques that we are excited about (and skilled in!) at Pixel506. If you could use help with your overall marketing strategy, our team will gladly work with your budget to offer the marketing services that your brand needs. We have the tricks and treats to make your digital marketing spooktacular. Don't wait until the holidays to improve your digital marketing strategy, contact us now to get started today.
Key Takeaways
The term digital marketing refers to the use of digital channels to market products and services to reach consumers.

Jump onto the Halloween bandwagon by sending a themed newsletter, incorporating the holiday in your online presence, and running Halloween-themed ads.

Digital marketing efforts should continue well after Halloween, Thanksgiving, Christmas, New Year, and other end-of-the-year holidays.

Effective digital marketing techniques for 2023 include conversational marketing, interactive content, and artificial intelligence.
About Pixel506
Pixel506 is an award-winning nearshore agency with 13 years+ of industry experience in content creation, web design, app development, organic and paid media strategies, social media management, and other digital marketing services. We keep our clients ahead of their competition without losing track of their primary business goals.

If you want your digital marketing to be successful, you need direction—and that's where we come in. As an end-to-end solutions company, we cover everything—from initial brainstorming and prototyping to ongoing support and continuous optimization. Discover how we help companies just like yours―check out some of our case studies or contact us for more info.
Want to learn how our Nearshore teams can enhance your business growth?
Contact us today!