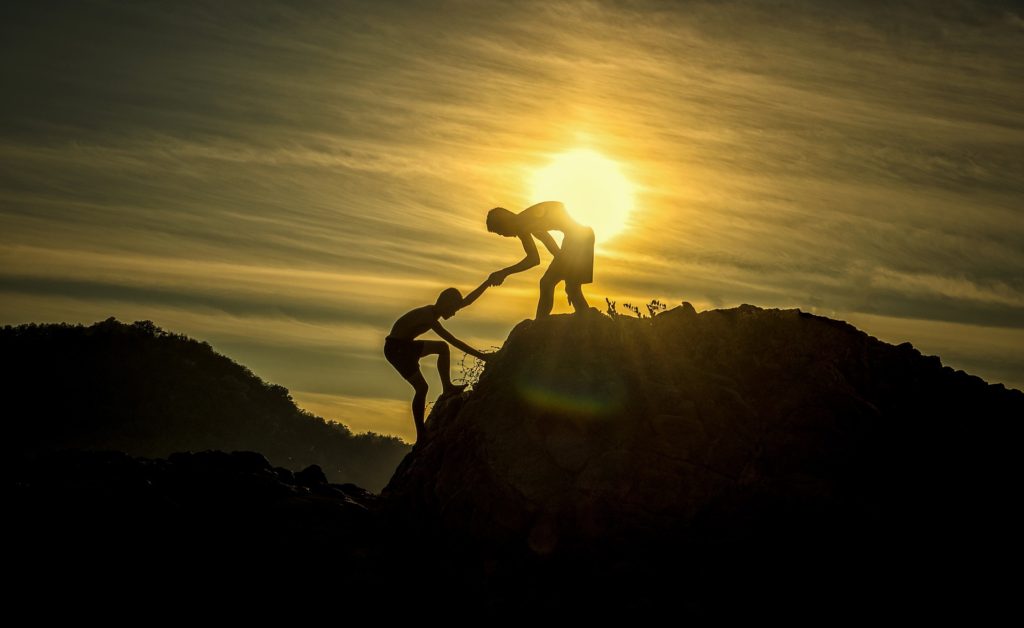 IT'S ABOUT BEING HELPFUL, NOT ANNOYING
Content marketing is one of the most recent marketing trends. We view the term "content marketing" lightly, though. Don't get us wrong, we are all about content marketing as one of the best marketing revolutions we've seen. It's a great way to reach more people and build trust in a brand so that people end up buying from that brand. That is what marketing is supposed to do.
The problem is when people hear the term "marketing" they tend to think it means selling. A great selling strategy and salespeople are crucial for the success of a business. But that doesn't mean that every single marketing effort that you invest in has to sell in a straight-forward or obvious way.
Content marketing is about being helpful. I don't want to say it comes from a different place than the rest of sales and business, because we know the most successful businesses legitimately want to help people. You don't make a successful business (in the long term) that is based on screwing people over. We think the best salespeople want to help their potential clients. Content marketing takes this sentiment and filters out the overt selling.
BUT WHAT'S WRONG WITH SELLING?
Why? Because people don't like obvious selling when they are reading an article in order to gain some sort of benefit, like answer a question they had or learn a new skill or way of doing things. When people are trying to learn something or get help with an article or a video, and the person starts selling their product or service, the reader/viewer immediately mistrusts the content. They see it as biased.
This is important because that is the only reason why people consume content- to learn something, answer something, get a new idea, or be entertained. That's why people will read your articles and watch your videos. They are in a different frame of mind when consuming content than when looking for a new product or service. You have to respect that.
SO HOW DOES CONTENT MARKETING WORK?
Since people are consuming content in a non-buyer frame of mind, you have to sell in a different way. The answer isn't surprising at this point- it's by being helpful.
Who are you going to buy a skateboard from? The person who sits in a store and says "This is a great board"? Or the person who goes out every single day and skateboards, with their boards, makes videos and puts them out on the internet. You will chose the person who you see as the real expert. That is what content is about.
You can choose the brand that says "We know how to earn you more leads and conversions" or you can choose the brand that tells you exactly how to go out and choose more leads and conversions. It might seem like you are giving away secrets. But what comes around goes around, and when it comes to choosing a brand to help you earn more leads and conversions, people will choose the one they know for a fact knows what they are talking about. The proof is in the pudding, so they say.
CONTENT MARKETING IS HEAVY ON THE CONTENT, LIGHT ON THE MARKETING
Content marketing is marketing. It ultimately creates ROI by earning you leads and conversions. It improves your brand awareness and brand trust. It just does this by showing people your best in order to build that awareness and trust.
ABOUT PIXEL506
Pixel506 is a digital marketing, user experience, and software development company that specializes in combining these three crucial components into digital solutions that improve, elevate, and grow your company. We're all about finding the right solution that will bring your company the most value.
Want to learn how our Nearshore teams can enhance your business growth?
Contact us today!