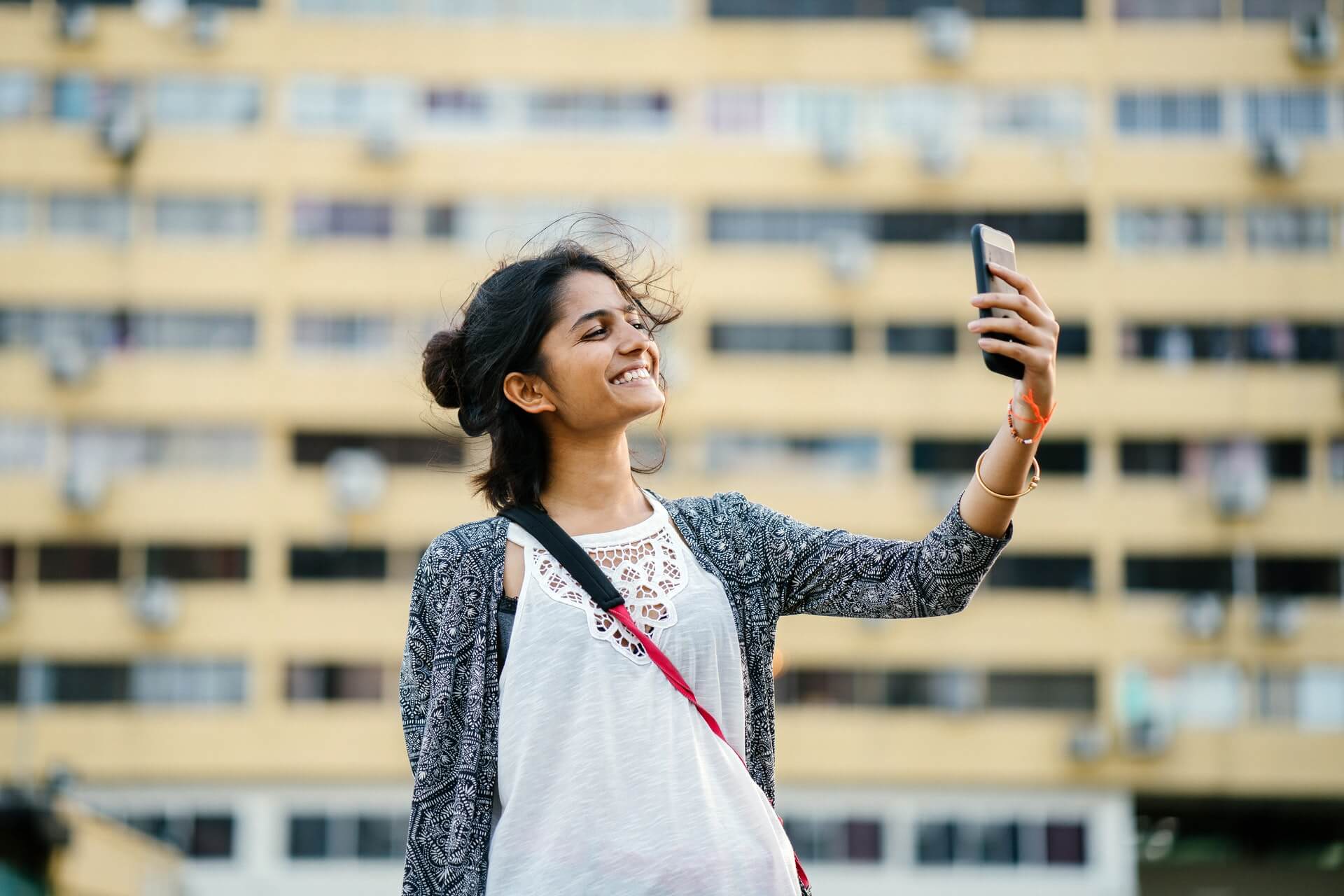 The COVID-19 pandemic has only boosted the app's use: out of its total 2 billion downloads, 623 million happened during the first six months of 2020 (SensorTower). As marketers, it's impossible to ignore these numbers and many businesses have been able to capitalize on the opportunity of creating a strong presence on TikTok.
Its premise is simple: users film creative short videos and share them on the app. Its features, which are really user-friendly, make editing a cinch and result in some astoundingly ingenious, funny, and artistic results. Although the number of adult users on the app is steadily increasing, TikTok mainly caters to a younger generation (between the ages of 16 and 24), a fact that made companies initially dismiss it when it first launched. But as time progressed, organizations were forced to take a step back and consider it seriously. Especially when TikTok for business was launched.
Currently, there's a lot of controversy surrounding the app and its use in the political sphere. But despite the polemic, looming country bans, and counter-lawsuits, what have businesses and marketers learned from TikTok?
1. Marketing in Disguise
TikTok is lighthearted; it's fun; it's authentic. And this is what users have resonated with. Younger generations have become saturated with traditional marketing practices of blatant, in-your-face advertising. There's no space in their lives for fake, manufactured content that flagrantly sells products/services. This not only applies to Generation Z but to Millenials as well.
As a result, TikTok has forced businesses to be quick on their feet to adapt to this new trend. Brands must display authenticity or else get left behind. Clever marketers have taken up this challenge, looking for less invasive techniques to advertise their products or services on the platform. In other words, they're doing marketing in disguise. They know that in 2020, engaging content is the key to catching their target audience's attention. By integrating their brand into genuine, well-structured story videos, they have a much greater chance of not only reaching their client base but of expanding it as well.
The headline on TikTok for Business says it all: 'Don't make ads. Make TikToks. Make a new trend. Make it interesting. Make a connection.'
2. Never Underestimate the Power of User-Generated Content
Indeed, the human need to make a connection goes deep. It's part and parcel of our identity, social animals that we are. What others say and do has a great impact on behavior. Humans like to feel included, as though they are part of something greater than themselves.
This is what Tiktok's branded hashtag challenges have tapped into. These are a form of advertising unique to TikTok: users themselves create videos that promote brand awareness and reputation. As the platform itself describes it: "The branded hashtag challenge taps into users' passion for creation and expression by inviting them to join in on a collective movement." Hashtags are the main way users find and share content on social media. Content creators monitor hashtags to identify emerging trends and see what's 'hot' on the platform.
These hashtag challenges have a great potential of going viral, as the numbers show: Guess' #inmydemin challenge reached over 40 million views while Chipotle's #guacdance challenge on National Avocado Day garnered a total of 900 million views. These figures then translate into a boost in conversions, an increase in leads, a rise in sales, and an enhanced reputation for companies.
Best of all? Users do it themselves; they're the ones generating the branded content and sharing it.
3. The Rise of Nano-Influencers
Word of mouth is nothing to laugh at. Before the internet age, communication through the grapevine was one of the main drivers of business promotion. Although it may have shapeshifted somewhat, social media has made it clear it is just as important as ever. It's the reason why influencers hold sway over the social media landscape: they can persuade a mind-boggling number of followers and their word about products/services is final.
Although influencer presence is nothing new, there has been a noticeable shift. It's no longer only about the numbers and reaching a wider audience but about authenticity. Users no longer want to be sold products by famous people from whom they feel disconnected. TikTok has greatly contributed to this change. As mentioned previously, younger generations have a marked preference for genuine 'unfiltered' content, and for this reason, reach is no longer as important and is now coming second to engagement and authenticity.
This has allowed the rise of nano-influencers (defined as having between 1000 to 10000 followers), experts who post about very specific categories. Users seek out these influencers because of their curated know-how in niche topics. Nano-influencers make people feel connected and create content for the relatively small communities they have engendered. TikTok is the ideal platform for this kind of niche influencer since they can build a community quite quickly and rack-up a lot of views in a short space of time. As the current preference for genuine content keeps rising, brands who want to get ahead are now partnering up with these specialists.
Final Thoughts
Once the pinnacle of social media marketing, the four main platforms - Facebook, Instagram, Twitter, and LinkedIn - experienced a rapid increase in the number of users and as a result, have become saturated with advertisements. These days, it's very difficult for brands to reach their target audience and get their message across organically. Spending some money on boosting posts or ads can allow companies to raise their likes and followers, but what fraction of this total number is a genuine following is a lot harder to determine. As a result, companies have to spend a lot more time or money to reach their core customers on social media.
TikTok's timing allowed it to exploit the above situation by offering something completely different. When you begin to do what everyone else is doing, it's only a matter of time before it becomes mainstream and, as TikTok has made clear, boring. In the end, this is the most important lesson the platform has taught us: you have to think outside the box if you want to stand out. It's all about flexibility and adaptability, about shifting with emerging preferences and not being afraid to try something new. It's a reflection and an expression of one of the best qualities of humankind: its limitless ability to reinvent itself.
Want to learn how our Nearshore teams can enhance your business growth?
Contact us today!