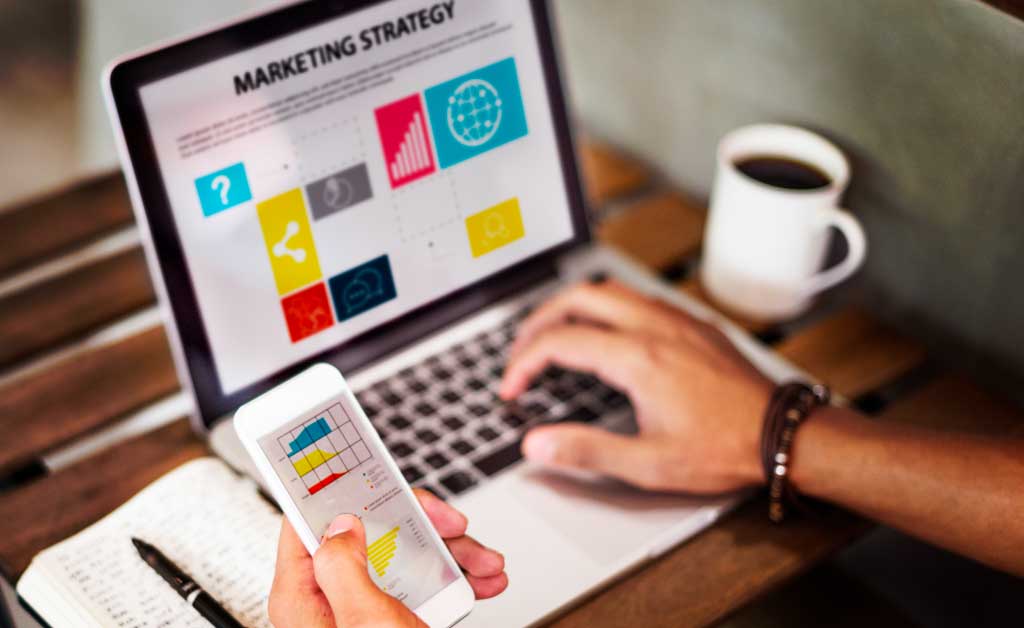 Mobile device use is increasing globally, and therefore so are mobile applications services as users seek ease-of-use and quick ways to connect while on mobile devices. According to eMarketer, when on a mobile device, 90% of time on the internet is spent in apps. And by June 2020, there were 2.96 million apps available in Google Play. The demand and proliferation of apps mean that competition will be strong.
Apps that are profitable will offer a high-quality user experience. Those who have bugs or are simply not user-friendly will be discarded. Any business that is considering creating a mobile app needs to do so with great attention to detail to ensure that efforts won't be drowned out by the competition.
One important portion of app software development is testing services. The growth in apps is also fueling the test automation market and testing has become a vital component of every application development process.
What Are Mobile App Testing Services? h2
Mobile application testing checks the following performances: functionality, compatibility, usability, security in regard to mobile specifics and standards.
Functionality testing checks compliance with project requirements and features specific to a device. Apps likely need to interact with a device's camera, GPS, photo albums and other features. These relationships should be tested to ensure proper functionality.
Compatibility testing tests how well an app can run on different hardware, operating systems, applications, network environments and mobile devices. How does the app handle data? In short, how compatible is an app when used in different situations? The goal is to ensure quick and smooth running no matter the environment. It can be tested against basic standards to ensure compliance.
Usability Performance testing is an evaluation of a working system under realistic conditions. This testing is used to find problems in usability and compare them against basic requirements. For example, does the app load quickly even when a wifi signal isn't strong? Is the app easy to navigate?
Security testing evaluates an application and its security. Security testing identifies vulnerabilities and then ensures that an app is impermeable to hackers trying to access user data or manipulate the app in any way.
Guidelines for Mobile Testing Strategies
During the software development process, testing must be integrated. With mobile, there is a need for end-to-end testing. Testing should ensure the application can be downloaded easily, check how well the application functions, in and of itself, and how well it functions across different mobile devices. Testing should also include security testing. A quality analysis team can create an efficient testing process and ensure the product's quality.
The following are key guidelines for testing mobile applications.
Simulators vs Real Devices

– Simulators help in providing real environments for testing that are subject to variance while devices help to hard-test the applications.

Selection of Mobile Devices

– When testing the app against different devices, it's important to test the most popular devices that the target audience will be using.

Cloud Testing

– Cloud testing enables quicker testing and lower infrastructure costs, which can reduce time-to-market.

Network

– Apps should be tested across various networks in a variety of scenarios to ensure proper functioning.

Manual/Automated

– Both manual and automated testing are essential to test mobile apps and check them for any failure routes or bugs. According to InfoWorld, test automation in mobile testing takes up around 30% the rest will be manual testing.
If a phase in the testing process is skipped over, the product could be released to market with bugs, a poor design that alienates users, or tech malfunctions. Fixing an issue post-release is a costly experience that can significantly damage the app's prospects and the business' reputation. According to Compuware, 79% of users would only retry an app once or twice if it failed to work the first time.
Security Testing
The following are key guidelines for developing a security testing strategy.
Environment:

It's essential to know which platforms will be used to run the application. This demonstrates an understanding of the programming languages an attacker may use on these operating systems.
Vulnerabilities:

Vulnerability risks vary from one application to another, which means certain guidelines, as well as scale, need to be taken into account during testing. A list of vulnerabilities may be created to ensure that the most vulnerable elements are tested and adjusted before the application is released.
Defense strategy:

This involves different testing tools that include static, dynamic, and forensic analyses of an application. When these are appropriately applied together, they can expose multiple ways an attacker might hack into the application.
Test like an attacker:

Asking a company's own software engineers and developers to try to 'hack' into an app in the testing phase is another method that can expose weaknesses and asks developers to think critically as a cybercriminal might.
Security breaches are usually not something that an app can quickly bounce back from and should be avoided at all costs with thorough testing.
Why Use Mobile Testing Strategies?
The route to app success is littered with broken dreams. For every success story, there are an equal if not greater number of failures. Even big players like Google have experienced disappointments. Google's Wave app failed to gain a following due to design issues and an inability to ameliorate already existing services. In the crowded and demanding app landscape, there's simply no room for error. The market demands perfection, and this is why testing is so crucial. Before release, an app should be tested for bugs, inefficiencies, security vulnerabilities and user experience satisfaction. Failure to do so is certain death for an app.
Mobile App Testing Services
So now you're convinced of the need to test. What next? How do you find trustworthy teams to complete your mobile app testing? Pixel506 can help. With years of experience and the advantage of nearshore work models, we have a proven track record of error-free mobile app testing.
About Pixel506
Pixel506 is a digital agency that not only develops and designs mobile apps, but also offers a full range of testing service solutions. Our experts offer business consulting for clients in a wide range of industries. Whether you want to build or just test a mobile app, we can help! We are passionate about creating a strategy that aligns with your business goals and mirrors your customers' desires.

You can contact us without any obligations ― we'd like to chat and see if we can help you develop your app and your business.
Want to learn how our Nearshore teams can enhance your business growth?
Contact us today!