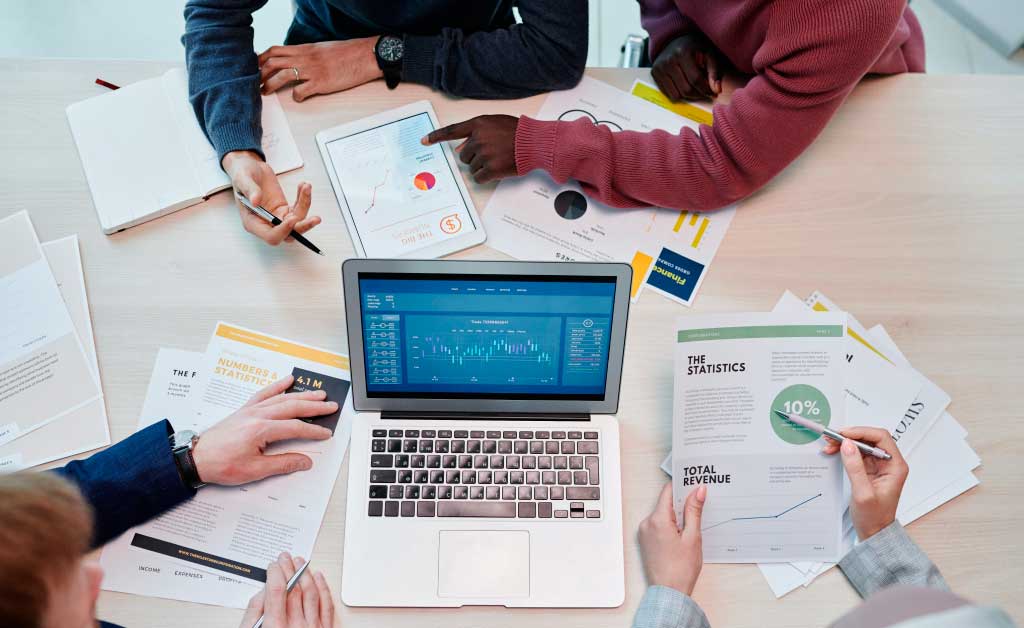 Table of Contents
How Performance Marketing Works
As the name implies, performance marketing is a type of marketing where the results are measured by performance. Regardless of how many people see an online ad, advertisers only pay when a specific action occurs. This could be a generated lead, a completed sale, or simply a click on the ad. With traditional display advertising, fees are paid upfront and are not based on the success of the ad campaign.
1. Cost Per Click (CPC)
CPC is a paid advertising term where an advertiser pays a cost to a publisher for every click on an ad. For example, if you paid $500 for a campaign that received 160 clicks, the CPC would be $3,13 (500/160=3.125).
2. Cost Per Impression (CPM, cost per mille)
CPM is a paid advertising term where an advertiser pays per one thousand advertisement impressions on a web page. For example, a CPM of $3 means that you pay $3 for every 1,000 views of your advertisement.
3. Cost Per Sales (CPS)
CPS is a paid advertising term where an advertiser pays on the basis of the number of sales that are directly generated by the advertisement. For example, if you spend $500 on an advertisement and sell 50 products as a result, the CPS would be $10 ($500/50 = $10).
4. Cost Per Lead (CPL)
CPL is a paid advertising term where an advertiser pays for an explicit sign-up from a consumer interested in the advertiser's offer. For example, if your CPL is $50, and you need 3 leads to make a sale, your cost per sale will be $150 (3x $50). When you generate three leads, you can expect to make one sale.
5. Cost Per Acquisition (CPA)
CPA is a paid advertising term where an advertiser pays when a customer takes an action that leads to a conversion. For example, if you run a campaign with a budget of $500 and you acquired a total of 50 new sales because of this campaign, the CPA for that campaign is $10 for each new customer.
5 Types of Performance Marketing
There are different types of performance marketing that companies can use to drive business growth. If you're unsure what methods would be best for your business, an online marketing specialist or digital reach agency can help you decide.
1.Search Engine Marketing (SEM)
SEM is the practice of promoting a business using paid advertisements that appear on search engine results pages (SERPs). Every time a user clicks on your paid search result, you will pay a fee. SEM should not be confused with SEO, which is the practice of optimizing your website to make it perform better on the SERPs.
2.Display Ads
Display ads, also known as banner ads, are image-based and/or video advertisements that can be found on websites, apps, and social media. Although you may not reach users who are actively searching for your products or services, you will introduce your business to a specific audience who is likely to be interested in your offerings.
3.Native Advertising
Native advertising, also known as sponsored content, is a type of advertising that matches the tone, form, and appearance of the platform on which it appears. Native ads are visually appealing, non-disruptive, and can be found in social media feeds or as recommended content on a webpage or 'sponsored' content.
4.Content Marketing
Content marketing is a type of advertising that provides valuable and relevant information to attract, engage, and retain an audience. For example, a hotel in New York might write a series of informative blogs about New York and what visitors should know, expect or do during their stay. In these blogs, the hotel places links to their special offers.
5.Social Media
Social media marketing is a type of advertising that uses social media platforms to connect with audiences in order to build a brand, increase sales, and drive website traffic. The list of popular social media channels includes Facebook, Instagram, LinkedIn, Pinterest, Snapchat, and Twitter.
What Is A Digital Agency And How To Choose The Right One?
A digital agency is a business that you hire to deliver creative and technology-based solutions. More than just website design and development, these agencies often also deliver SEM, social media, content marketing, and other digital services.
If you type 'local internet marketing' or 'digital marketing companies near me' in Google and click the first search result, you may find the agency that is located closest to you. That's not necessarily the best option. When choosing a full-service marketing company to partner with, you want to work with a team of people that are aligned with your brand values and ethics.
Choosing Pixel506
For over a decade, Pixel506 has helped companies all throughout the United States to increase leads, sales, and revenue—and we can help yours, too. Our staff members are placed across three different departments; software development, digital marketing, and user experience, which allows us to offer our clients end-to-end solutions. Furthermore, we are experienced with U.S. business culture and its IT protection and data security standards. With our large talent pool, high levels of English proficiency, convenient time zone alignment, and cultural affinity to the U.S. market, Pixel506 is the digital agency of choice for companies from diverse industries.
Pixel506's Performance Marketing Services
With a well thought-out performance marketing strategy in place, you can generate more leads, save time, and reduce marketing costs. At Pixel506, we provide a full range of marketing services including performance marketing and brand strategy services.
Our performance marketing services include but are not limited to SEM, display advertising, native advertising, content marketing solutions, and social media marketing. Contact our team of experts today to learn more about our services and solutions.
Partner with Pixel506
Founded in 2009, Pixel506 is a full-service marketing agency that helps businesses succeed in the digital space. We're a Brooklyn-born company with nearshore teams in Costa Rica, Colombia, Perú, and Nicaragua, and clients throughout the United States.
Regardless of your industry, company size, or available budget, we can offer you customized marketing services that will help you reach potential customers, share your brand's message, and increase conversions.
Whether you want to partner with us and request a customized offer, learn more about our strategic marketing services, or simply want to say hello, please do not hesitate to contact us. Our team of dedicated marketing professionals would be happy to meet with you and answer any questions that you may have.
Key Takeaways
Performance marketing services is a commission-based tactic in which advertisers only pay once a user has met a conversion goal.

With traditional display advertising, fees are paid upfront and are not based on the success of the ad campaign.

Performance marketing can work through Cost Per Click (CPC), Cost Per Impression (CPM), Cost Per Sales (CPS), Cost Per Leads (CPL), or Cost Per Acquisition (CPA.)

Different types of performance marketing include search engine marketing, banner ads, native advertising, content marketing, and social media marketing.
Contact Pixel506 if you are looking for an affordable digital agency that can help you with your performance marketing and other digital marketing needs.
Want to learn how our Nearshore teams can enhance your business growth?
Contact us today!