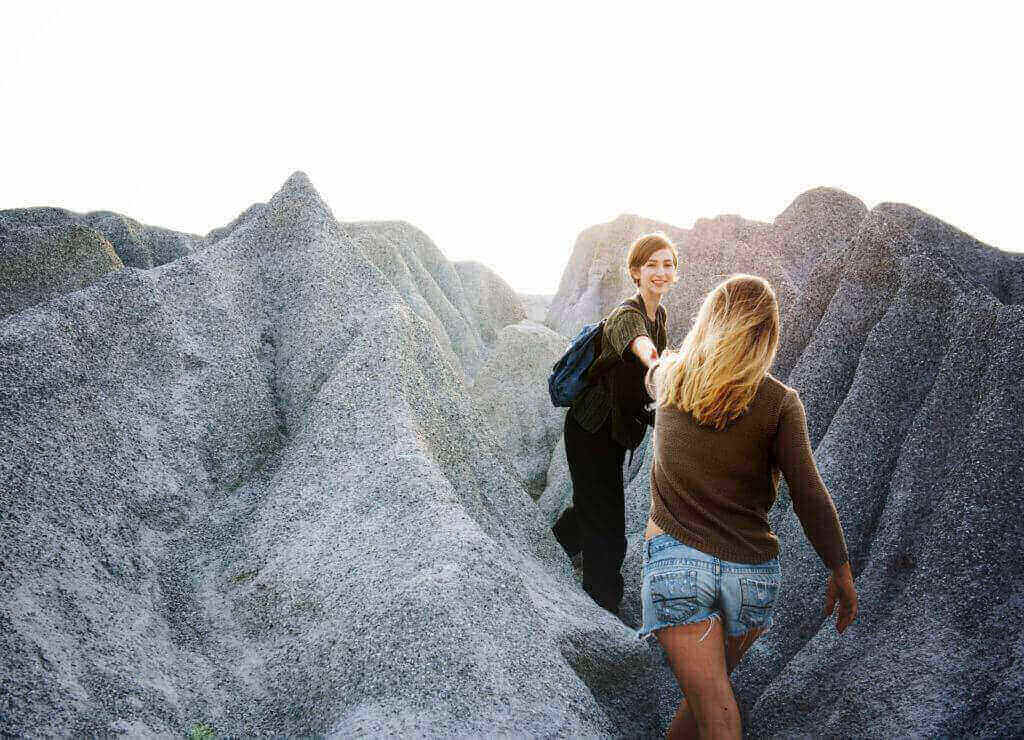 Most People Do Content Marketing Wrong
I'm sorry to say it, but it's true. It's not necessarily their fault- they're marketers. And since content marketing has the word "marketing" in it, people get the wrong idea about it.
Content marketing is not for selling. It's not for sales pitches. It's not "give a little so they bite and buy". Marketers with this idea and these priorities will not make good content. And people will not care about/ consume/ come back to their content. So it won't even do what they thought it should do.
But there is hope and it centers around two characteristics: Generous and Humble. If you create content with these two things in mind, then your content will improve and your sales will naturally improve as well.
Generosity In Marketing
When you are a generous content marketer, that means you give everything for free. You give your best advice, your tips, and your secrets.
It means you legitimately want people and brands to improve in your industry. Whether they are improving their travel experiences, their purchasing habits, or skills, or whatever your in business for. It even means you want other marketers to improve their marketing game.
It's generous because the people who consume your content won't necessarily become customers. But that doesn't bother you because you legitimately want people's experiences to improve.
And content marketing needs to be generous because that is what works. When people know they can come to you for the best advice, then where will they go when it comes to paying for customized solutions? They'll come to you. And even if they don't, they will share your content and your name and help you build brand awareness.
Humility In Marketing
Being a humble content marketer means you don't stuff your content with sales pitches. You don't put expectations on your readers, listeners, and viewers- you just let them consume your content.
If you are writing about the right way to do things, or the best tools or methodology to use, then you know you don't need to constantly tout what you sell. You know your content will speak for itself. That's what being a humble content marketer means.
And it works. The majority of time, people are consuming content for reasons other than looking for a product or service to buy. They are looking for the answers to a question, advice for a problem they have, or inspiration on how to get started with something or improve something.
Since that's the frame of mind they are in when consuming content, a thinly veiled sales pitch will turn them off every single time. The content marketing that will work best is the content that actually answers their questions and gives them quality advice and meaningful inspiration. That is the content that will reach them and stick in their minds and be worth sharing.
The Recipe For Success
There is no all powerful recipe for success when it comes to marketing, especially content marketing. But making sure these two characteristics- generosity and humility- are forefront in your brain when creating and pushing content will do wonders for your strategy. If these two traits are paired with quality content, you will naturally see your numbers start to rise.
And when your marketing numbers rise, your sales will naturally rise too. And that's what content marketing is all about.
About Pixel506
Pixel506 is a digital marketing company that believes in the intersection of quality writing, design, and technology. Together, these three major components create some of the best digital marketing and content marketing campaigns that bring about the kind of leads and conversions that boost ROI and bring real growth to your company.
Want to learn how our Nearshore teams can enhance your business growth?
Contact us today!