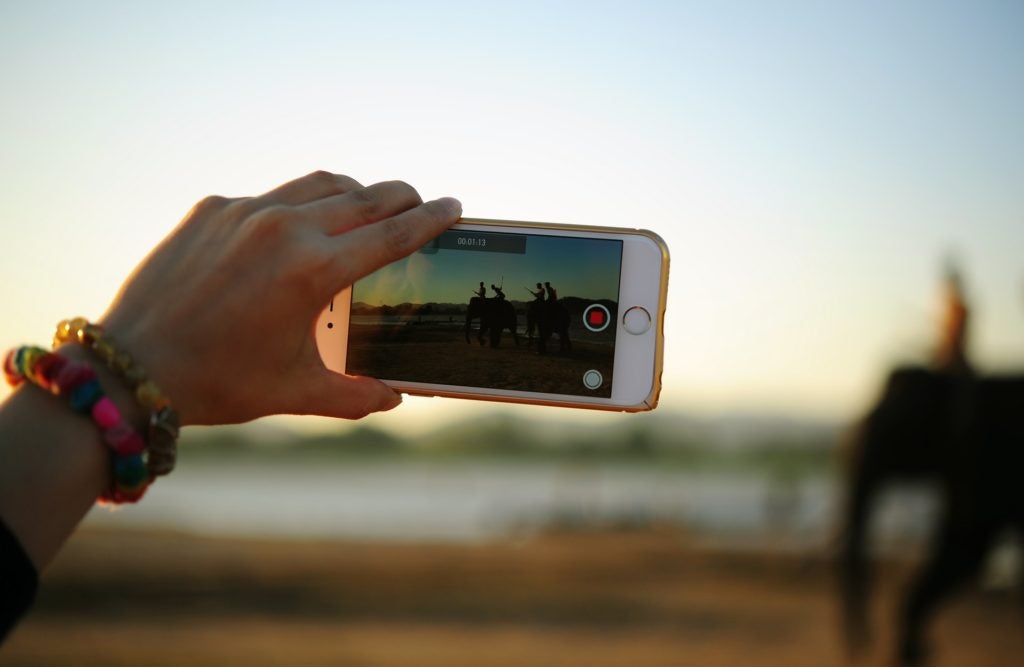 The Future Is Video
In 2017, Cisco predicted that 82% of internet traffic would be video, by 2021. That is why Instagram expanded to video in 2013. And it has been steadily increasing and improving what they allow for video. From 15 seconds, to one minute, to Instagram Story videos, to live videos, Instagram is setting themselves up to be more video friendly.
As all digital marketers know, video is a great way to interest you followers, especially in this age of short attention spans and busy schedules. As we also know, Instagram marketing is a great opportunity for reaching and engaging new audiences with your brand.
However, if businesses are used to Facebook and YouTube videos, then they need to change their perspective a little for Instagram. There are certain things that are unique to Instagram that they need to keep in mind.
Instagram Limits Video Lengths
Normal Instagram videos: 60 seconds
Instagram story video uploads: 15 seconds
Instagram live story videos: 1 hour
How To Make The Most Out Of Instagram Video Lengths
One of the two biggest mistakes you can make with Instagram video is posting a video that exceeds the limits. It's really obvious when a company does this because the video you were watching will cut off randomly in the middle. This is bad because it shows that the marketers, or whoever manages a company's social media account, doesn't really know what they are doing.
Solution 1 – Reduce Your Video Length
The first option consists of trimming your content down to the most important points and sticking to the time limit. It makes you think long and hard about what the most important content is for your viewers.
Solution 2 – Post Short Videos In Sequential Order, Separately
Do this by cutting your content into pieces and posting all the pieces in sequential order.
This second option works best with the Instagram story video uploads because people can watch one video after the other in the stories option. Just make sure you don't try to push too many videos or people will see all those little dashes at the top and get overwhelmed.
People Don't Listen To Instagram Video Sound
Instagram hasn't provided any official stats on their sound-on or sound-off rate for videos. However, there are some assumptions we can make. Using Facebook as an indicator, we can assume that the vast majority of Instagram videos are watched with the sound off. Facebook is a good comparison because it is viewed on the phone almost as much as Instagram is.
Facebook's sound-off rate is over 80%. That means that over 80% of Facebook videos are watched silently. We can compare this to YouTube's 96% sound-on rate.
The reason for this is pretty clear if you look into it. People visit Instagram on their phone, usually on the bus, in a restaurant, at work, or in a meeting. If you don't have headphones, then you aren't going to turn on the sound on. It's as simple as that.
How To Make The Most Out Of Muted Instagram Videos?
Solution 1 – Cut The Sound
Create videos that don't need sound. You can get really creative with this, which is great because people love seeing new things. From creating animations with text or physically writing down what you want to say in short blurbs in a video, there are many options.
Solution 2 – Add Subtitles
Add subtitles to your videos. That way people can view your video and get the content, even if they are on Instagram in bed before going to sleep and don't want to wake up their spouse.
Instagram Story Videos Are Less Refined
One difference between normal posts and live videos are how much you can filter your content before posting it. By design, Instagram stories don't let you filter as much. This is a huge contrast to normal posts, which are often highly edited and focused on showing the best of you.
How To Make The Most Out Of Less Refined Instagram Stories
Embrace it! There's nothing to get around if you accept it. Take advantage of this focus on more spontaneous, real content to show a more authentic vision of your company. Understand that it is okay to stumble overy our words a little, or go off on a tangent, or put out videos that aren't very edited.
Audiences like this kind of stuff. They like to see the real people behind brands. Embrace the less-than-perfect authenticity and see how your followers respond.
Instagram Videos Are Square
The second biggest mistake with Instagram videos are posting your YouTube shaped videos as Instagram videos. What else is more annoying than a video that has the sides cut off or is too small to see. I recently saw a sponsored video ad from a digital marketing agency and I couldn't read half the text on the animation because the video was made to be rectangle. Am I going to trust this agency to do my digital marketing? Absolutely not!
How To Make The Most Out Of Square Videos
This one is pretty straightforward- make your videos square. Film it in a way so that you can cut off the sides of the video and still see all important content.
Instagram Videos Are Only Going To Grow
With constantly growing internet traffic to video, you can expect social media networks to continue to explore how to take advantage of it. Instagram is only going to continue experimenting with video. You can expect frequent changes and updates. But that's why you have to always stay tuned for news and updates when it comes to digital and social media marketing.
About Pixel506
Pixel506 is a digital solutions company. Whether you are looking for a facelift for your website, re-branding, digital marketing, or content creation, we take pleasure in building you the right strategy and delivering you a product that goes above and beyond your expectations. We would love to start a project with you, so hit us up!
Want to learn how our Nearshore teams can enhance your business growth?
Contact us today!