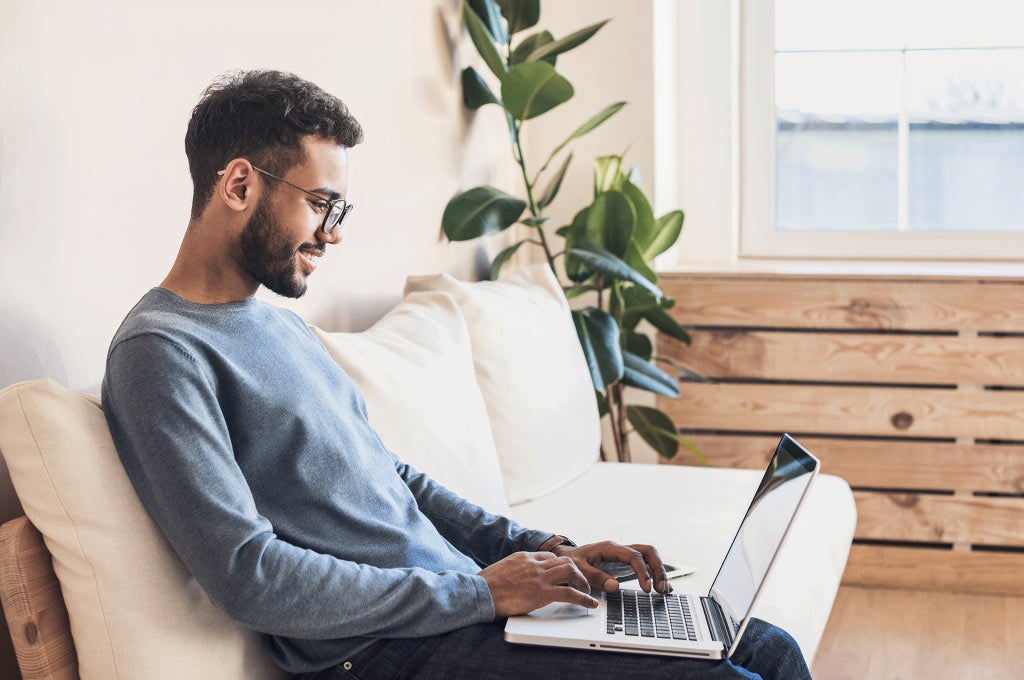 How Can We Do That?
As the world, the economy, and business, in general, are facing COVID-19, we cannot stop, but rather create new strategies for our clients to feel the security of the services we provide.
WFH has become the solution and many companies are applying it. This modality is not new at all for us in Pixel506, though many companies or even many of our clients have never applied it before until now.
Working from home takes practice and requires a significant amount of self-awareness, discipline, and laser-like focus.
We share with you how we do it and why not, some of its benefits too!
Available tools for great results!
The "work from home" modality is not new for us at Pixel506, we implemented it a long time ago.
For this reason, our teams work using internal as well as external communication tools to keep in touch among ourselves and with our customers, providing quick services and answers.
There are many tools, applications, and resources in the market, that can provide solutions and answers for any concerns or unforeseen events that may arise along the way.
This WFH modality did not take us by surprise at all. For our team, it is absolutely normal to work with the tools the company has provided them access to.
For internal communication, all our teams use Slack: developers, designers, and content creators stay connected on a daily basis as if they were at the office.
For task reports, our workers register their hours in My Hours app according to the clients they worked for and the tasks they performed.
All the documents and archives remain in the Company's Google Drive where we upload our own files, archives, designs or audios. This Google Drive and all our clients' folders are secure. The Google Calendar reminds us of any scheduled meeting or important event to attend during the day.
For meetings, Zoom or Skype are amazing tools that help us feel close to our clients and co-workers at any time.
For task distribution and planning, we use Jira.
Our services as a digital agency have always provided immediate on-line assistance to our clients, so our marketing department, developers, designers, and content creators are always ready to assist and provide solutions to our clients swiftly and assertively.
By the way, think ahead if you are Working From Home and always try to have a great Wi-Fi connection!
How to keep a healthy remote work culture at home?
Put your mind in "work mode." Get ready for the day the same way you would if you were heading into the office.
Establish boundaries: Be ready to start your day at the same time as you would normally arrive at your office or workplace, and finish your day at the same time.
Move your workspace closer to the window so you get plenty of natural sunlight; not only is it easier on the eyes, but research has shown it can decrease depression and improve mood, energy, and alertness.
Have regular check-ins with your team — through Slack, phone calls, emails. Get out of your comfort zone, talk about your goals for the week. Ask for — and give — direct feedback.
Take breaks, eat well, and stretch your muscles often. Try not to remain sitting for a long period of time.
Follow a consistent schedule that you're strict about, to prevent distractions.
Remember, knowing and trusting your team is essential and WFH doesn't mean that the services your company offers or your clients have to be affected in any way.
Working from home is a great opportunity to focus more on the tasks, avoid traffic jams, and become more productive!
Times are changing and entrepreneurs and companies may have to adjust in the best possible way during this global challenge.
Do not allow anxiety and uncertainty to be part of your performance, or to affect your productivity and working relationships. Stay close to your clients and stay close to your team. The results may surprise you!
About Pixel506
Pixel506 is a creative content and digital marketing agency. We help you with your digital marketing strategy by creating quality content that is integral to your industry and directed at your target audience based on user research. Our content marketing efforts improve brand positioning, increase leads, and boost conversion.
Want to learn how our Nearshore teams can enhance your business growth?
Contact us today!