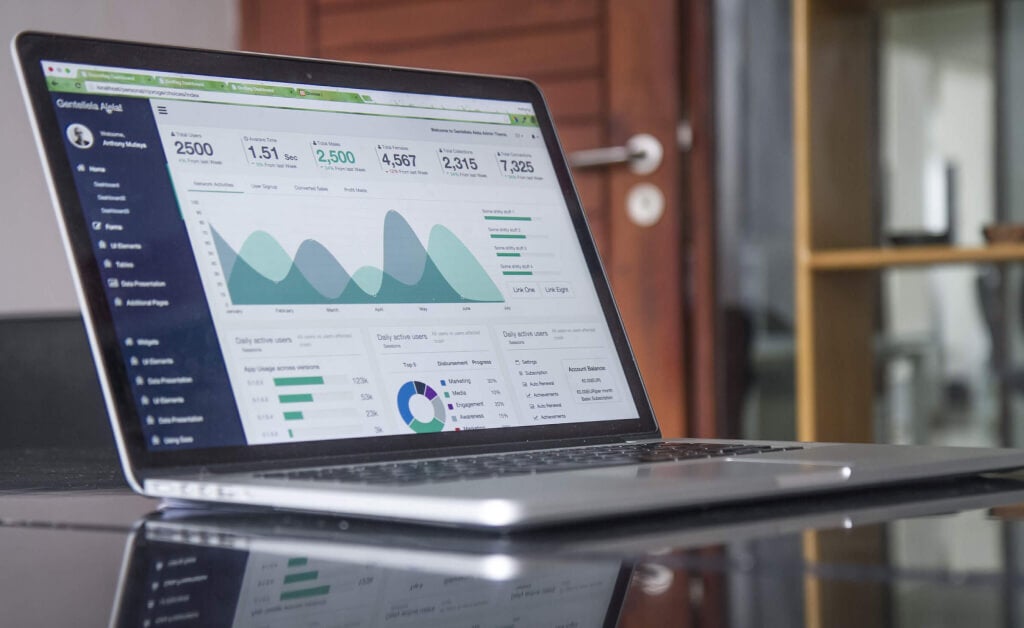 Is Your Content Getting the Love It Deserves?
It's frustrating when you have worked hard to create content that you believe will appeal to your audience, only to get a handful of views. If your content is not getting the attention that you expected, you need to figure out why. Is your content just not that engaging? Or is your content not reaching the right audience? There are different ways to measure your content marketing success and improve your performance.
6 Ways to Measure Your Content Marketing Success
Once you have set your content marketing objectives, there are multiple ways to measure and analyze your success. We share six ways to measure your effectiveness―you can either do this yourself, in-house or hire a nearshore company to help you. Remember, the first step is to set your objectives.
Website traffic

is measured in visits, or so-called sessions, and measures the number of people who visit your website.

Average time on page

shows the average amount of time a visitor spends on a specific web page. The longer visitors stay on your page, the more value that page provides.

Backlinks

are links from one website to a page on another website. Search engines consider pages with a high number of backlinks to be valuable and relevant.
Click-through rate (CTR)

is the percentage of impressions that resulted in a click. The higher your CTR, the more valuable search engines perceive your page to be.
Social shares

are the number of times social media posts are shared. The more shares your content gets, the more people you can reach with your message.
Subscriber growth

is the change in total subscribers to your newsletter, blog, or channel. The more subscribers, the more users will see your content.




You can pull this data from a variety of sources, including Google Analytics, Business Manager, and LinkedIn Campaign Manager. When you're not familiar with these tools, a digital marketing agency can help you analyze your efforts and continually update your strategy until you reach your objectives.
5 Ways to Improve Your Content
If you are looking for ways to improve the performance of your content, here are five steps that you can take to refine your content strategy and approach.
1.Video Content
Did you know that video content is still on the rise? A 2022 marketing report by Wyzowl suggests that the amount of online video watched per week, per person, has almost doubled since 2018. And according to HubSpot, businesses that use video marketing are growing revenue 49% faster from year to year.
Regardless of the industry that you're in, video content is the ideal tool to give potential customers a detailed look at what your business offers and why they will want to choose you over your competition. Just keep in mind that attention spans are waning by the year, so keep your videos to the point and avoid boring your audiences.
2.Personal Interactions
Even in today's digital-first era, personal interactions remain the most effective means of communication. Making your online interactions more personal, can be as easy as simply humanizing the customer experience process; emails with personalized subject lines are 26% more likely to be opened.
By showing potential customers that your organization has a human side that is both friendly and supportive, people will be more likely to trust you and, crucially, buy from you. There are many ways to interact with your audience; respond to customer reviews, have conversations with your followers on social media, or send personalized emails to prospects.
3.Purpose-Driven Content
Many companies create content with the sole purpose of ranking higher in search results. What they fail to realize is that search engines rank the quality of content, so filling up a web page with keywords isn't going to cut it. You need to understand your audience's pain points and expectations before you can create content that speaks to them.
In one of our previous blogs, we explained the importance for businesses in the tourism industry to embrace seasonal content. When booking a hotel, holiday goers want to know what's available to them, on the property and off. Hotels and resorts shouldn't just push their property but share valuable information about upcoming events, restaurants in the neighborhood, or special offers.
4.Podcasts
In 2021, there were an estimated 120 million podcast listeners in the United States. Forecasts by Statista suggest that this number will exceed 160 million by 2023. If you're not recording your own podcasts yet, now is the time to jump on the bandwagon. Discuss subjects that you're passionate about and connect with your audience while they commute, exercise, cook, or travel.
As an expert in your field, you have a lot of knowledge to share. Take a deep dive into your Frequently Asked Questions and publish a podcast series, talk about trends in your industry, share your knowledge with listeners through interviews with colleagues, clients, or fellow industry experts, and ask your audience what topics they would like you to tackle in the future.
5.User-Generated Content
There is no better brand ambassador than an existing customer who is enthusiastic about your offerings. A 2016 survey by Offerpop shows that 85% of people find user-generated content (UGC) to be more influential than brand content, and according to Adweek, UGC results in 29% higher web conversions than campaigns or websites without it.
In short, UGC is some of the most powerful content your brand can harness. No matter how much praise you might give your brand, people are more likely to trust content shared by their peers. Display reviews alongside your product listings to help customers make better decisions, share positive reviews on social media, and highlight client testimonials on your website.
Key Takeaways
If your organization's content is not relevant to your target audiences, you won't attract attention and you will miss out on valuable conversions.

There are different ways to measure your content marketing success, including website traffic, average time on page, backlinks, CTR, social shares, and subscriber growth.

You can up your content game by creating videos and purpose-driven content, enhancing personal interactions, recording podcasts, and utilizing UGC.

A digital marketing agency like Pixel506 can help you analyze your existing content, make recommendations to improve your strategy or create high-quality content for you.
About Pixel506
Pixel506 is an award-winning digital marketing agency with a broad range of experience in content creation and extensive digital marketing knowledge. Our team consists of Content Creators services, Copywriters, SEO Specialists, and other marketing professionals, who help our clients create and distribute content with their target audience and digital marketing initiatives in mind.

If you have a vision, we have a way to make that a reality. Whether you're looking to grow your online presence or improve it, our strategies, tools, methods, and approach will help you solve even your toughest challenges. Discover how we help companies just like yours―check out some of our case studies or contact us for more info.
Want to learn how our Nearshore teams can enhance your business growth?
Contact us today!