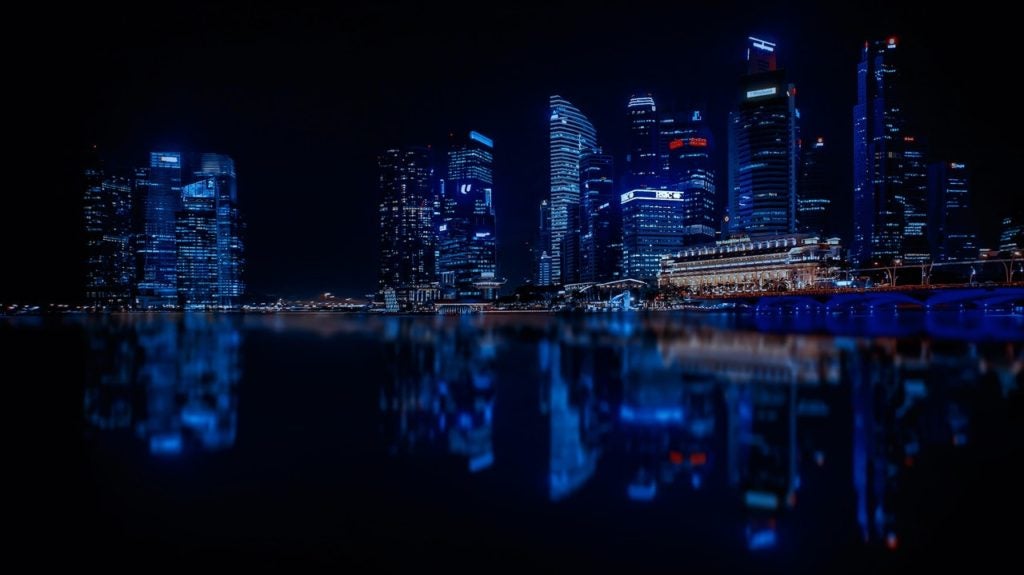 Digital Transformation Success
There is a difference between digital disruption and digital transformation. How do both connect and what should your business focus on? The following definitions explain the differences between the two:
Digital transformation

is the dramatic and strategic transformation of business to leverage evolving digital technologies to provide more value for users and customers. It can mean shifting from a brick and mortar retailer to having an on-line presence with items for sale. It can also encompass updating a website, creating an app; basically digital transformation is an encompassing term that refers to efforts to do business online across various platforms.

Digital disruption

are the changes a company must go through in order to be digital transformation positive. This change is sometimes forced and can destroy a company or raise it above the competition.
In short, digital transformation is what happens when you harness digital disruption and run with it. The following 5 digital transformation examples will give you an idea of what a successful strategy looks like.
Digital Transformation Examples
Digital Transformation Example #1: UK Government
Between the years 2013-2015, the UK government saved 3.56 billion euros due to their strategy of digital technologies. Most of the benefits came from rethinking how the organization worked. The government started seeing their citizens as clients, rather than as administrative subjects. They focused on providing services that bring value to them. They just used digital technologies as the vehicles for facilitating this user-centric shift.
In an example, the UK government successfully moved 98% of their driving test bookings online. 85% of their self-assessment filing is now done online. And 12 million people were able to register to vote digitally, as well.
These examples share in common making the process of accomplishing a task easier for users. Digital technologies are used to improve the system for millions of people. And that reflects an important culture shift.
Digital Transformation Example #2: Walgreens
Walgreens saw early on that they needed a digital presence. The reason they make it on this list is because they included several different digital strategies into their repertoire. They didn't just add an app, they changed the way they operate as a business.
For example, Walgreens found that digital reminders to refill medicine raised adherence by 2%, meaning customers came in for refills more often. They also discovered that customers who visited their web, mobile, and physical location stores spent up to 600% more than customers who only visited the store. They took advantage of this by creating an app for printing digital pictures and a shopping app that included personalized coupons, a way to automatically refill prescriptions, and a rewards program that let them earn points through a fitness program.
Business is about helping each customer have a better experience. Loyal customers have rewarded Walgreens for this emphasis.
Digital Transformation Example #3: L'Oreal
L'Oreal truly embraced the idea of giving value to their customers, and they did it through digital content. They used beauty apps to build their loyal fan base by 20 million customers, but that wasn't even the most exciting innovation. They created tailored how-to videos to teach their fan base how to use their products, which have been viewed over 9 million times. This digital strategy increased brand engagement and visibility.
Digital Transformation Example #4: Sprint
Sprint's approach takes a different path. As a telecommunications company that integrally revolves around digital technology, they had to push further than retailers. Sprint unified their data in order to optimize how they improve their performance. This big data allows them to find where their processes are failing customers. Big data analysis helps them understand their customers more and lets them provide a more personalized service.
Digital Transformation Example #5: Porsche
Another crucial application for digital transformation and big data is marketing. Porsche made their number one priority very clear with their digital transformation: the Porsche driver. All data that is gathered flows into one data center and allows the company to know what their customers want and need at every single step of their relationship.
The data gathering and tracking means that the company can personalize their campaigns. They avoid bothering customers who aren't in a buying stage and can instead focus on raising awareness with them and shifting them into a different tier geared towards buying at a later date. Through personalization they make their customers feel like part of a family. Porsche's sales rose significantly as their customers responded with their appreciation and loyalty to the digital transformation.
5 keys for a successful digital transformation:
Your digital transformation will only be successful if you integrate digitization into your daily workflows. You also need to ensure that all employees, customers, and partners engage in your vision. We've put together 5 steps for a successful digital transformation:
Develop a clear vision for your digital transformation. This is essential for ensuring a smooth-running process and will help you keep on track.

Make an assessment of your company's current technology situation. What technology, platforms, and software are you using? Where are you right now, and where do you want to be?

Move accounting and payments online. By setting up online invoicing tools you will enable your clients to pay you electronically.

Set your company up for remote working, so you can connect, communicate and collaborate from everywhere.

Continuously monitor your digital transformation strategy. Make sure to track what is and isn't working, and evaluate your progress without resisting changing things up along the way.
Key Takeaways
Digital transformation is the process of using digital technologies to modify existing or create new business processes and customer experiences to meet changing requirements.

Digital disruption

are the changes a company must go through in order to be digital transformation positive. This change is sometimes forced and can destroy a company or raise it above the competition.

Five keys for a successful digital transformation include developing a clear vision, making an assessment of your company's technology situation, moving accounting and payments online, setting your company up for remote working, and monitoring your

digital transformation strategy

.

Remember that digital transformation is a journey; not a quick fix.
Pixel506 can help you with your digital transformation. Our experts offer business consulting, technology solutions, and business optimization services to a wide variety of clients.
About Pixel506
Pixel506 a 10 pearls company is a digital agency that helps businesses achieve their goals through creative solutions and innovative end to end service. We provide digital strategy, user experience, user interface, and branding. We started off as a small Brooklyn agency with big plans and great ambitions in 2009. Fast forward to 2022, and Pixel506 now also has offices in Costa Rica, Colombia, Nicaragua, and Peru. Over the years, our nearshore teams have grown and attracted top talent and dedicated people. Today, our team consists of 65+ UI/UX designers, graphic designers, content creators, SEO strategists, software developers, and other marketing professionals. Together, we share a strong drive to help our clients succeed.
Want to learn how our Nearshore teams can enhance your business growth?
Contact us today!