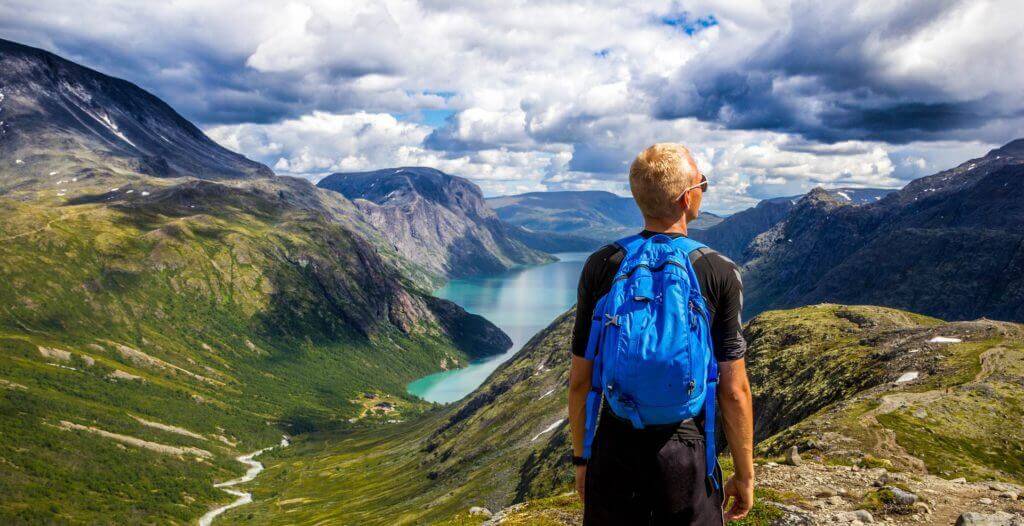 What is Seasonal Marketing?
Seasonal marketing is the process of marketing products or services during special points of the year including seasons, holidays, and special occasions. A temporary offer that is available only during the summer months, a Christmas-themed newsletter, and social media posts about upcoming events are all examples of seasonal marketing. This content is time-sensitive and may no longer be relevant to readers a few weeks, or even days, after publication. As hospitality professionals, one of the easiest ways that you can use seasonal marketing to your advantage is by focusing on the so-called 'revenge travelers.'
What are Revenge Travelers?
You may have heard of the latest buzzword 'revenge travel' or 'revenge tourism'. According to Forbes, revenge travel is "all about making up for time lost and opportunities missed because of the pandemic." People are tired of being at home and instead are looking forward to traveling to their favorite vacation spots, discovering new, postcard-worthy locations, or splurging on post-pandemic trips. Businesses in the hospitality industry should take advantage of this opportunity and attract guests through a well-thought-out content marketing strategy.
Key strategies to improve your marketing this winter
For many, snow is an essential part of the winter experience. But winter can also be a great time to showcase your non-winter destinations, whether you are in the airline, vacation planning, or hotel business. Christmas in the Caribbean, Thanksgiving in Tenerife, or Halloween in Hawaii―wherever warm weather abounds, you'll have people who are excited to beat the cold.
Depending on where in the world your business is located, winter either means high season or low season. Whether most guests prefer to make use of your offerings during the winter season, or if there are particular summer months that are most lucrative for your business, injecting some seasonal content into your content marketing strategy is never a bad idea.
1.Offer a winter holiday special
Potential guests will look into different accommodations or service providers before making a decision on who to book with. To stand out from your competition and convince travelers to book with you, offering a holiday special is a good idea. A winter holiday special creates a sense of urgency and incentivizes customers to buy quickly before the price goes up or the deal runs out.

Of course, instead of offering a discount, you can also offer guests a perk or incentive—like free breakfast, a complimentary tour, or free tickets to a special Christmas concert. When launching your winter holiday special or package, you should aim to offer a more attractive deal than your competitors and online travel agencies (OTAs.)
2.Use email marketing to promote your special
In 2022, email marketing is still an effective way to connect with your target audience and engage with them on a personal level. You will likely have a database of email addresses of guests that have booked with you in the past. Inform them about your winter holiday special through a personalized email newsletter before sharing your deal with the public.
In addition to your winter holiday special, you could include links in your e-newsletter that link to blog posts on your website about special events and activities in your area. If you're looking for content marketing services, partner with a company like Pixel506 that understands your vision and ties your content marketing efforts with social media and search engine optimization.
3.Decorate your social media for the holidays
Once you've sent out your email marketing campaign, it's time to post your winter offer on social media. Use relevant hashtags to reach more people and increase the visibility of your posts. Include a link to a blog post or landing page within your website where people can find more information and make direct bookings.
Next, it's time to get creative with your social media accounts. Give your cover photo a holiday-themed makeover, put a Santa hat on your company's logo, post photos of festive team members, or share videos of your decorated hotel or office space. Actively respond to comments on social media and create opportunities for dialogue to encourage conversations.
Keep in mind, creativity isn't limited to your hotel or office. To create unique content, tour your area's notable attractions and take pictures and videos to show potential guests what your destination looks like when decorated for the holiday season or covered in snow.
4.Add a little holiday spirit to your website
Newsletters and social media posts are great ways to spark interest in your offerings, but your website is still the cornerstone of your content marketing strategy. By adding some holiday spirit to your site—either through a special landing page, snow animation, or pictures—you can get people excited to book with you.
A picture is worth a thousand words, so if your business is located in a region where the winter season is characterized by snowy scenes, make sure to upload pictures to show potential guests. If you're located in a tropical region, get creative with your pictures; build a sandman on the beach, whip up egg-nog coladas, or put up a Christmas tree decorated with seashells.
5.Spice up your SEO for the holidays
Search engine optimization (SEO) is a year-round effort, but in order to ensure maximum conversions, you need to have a seasonal SEO strategy in place. As the name already indicates, seasonal SEO is a technique that helps your website gain more visibility during seasonally-specific peak traffic periods.
It's never too early to start creating content about unique traditions, special celebrations, and upcoming events. Like a good holiday gravy, quality content needs time to simmer—your content needs time to gain search engine trust. A professional SEO Specialist/Content Writer can help you use valuable keywords and create content that resonates with your audience.
Winter is coming… is your content marketing strategy ready?
With these five strategies in place, you're on your way to a smooth and successful winter season. In addition to the above-mentioned practices, there are other efforts that can be employed to improve your reach and increase bookings. At Pixel506, we can assist you with your content strategy, digital marketing needs, and more specifically, your travel content marketing services. Our experts offer business consulting for hospitality, tourism, and leisure companies, as well as companies from other industries. Leave us a message with any questions regarding our services or your challenges, and we'll be sure to get back to you as soon as possible.
About Pixel506
Pixel506 is an award-winning nearshore agency that helps companies succeed in the digital world. We develop websites, design mobile applications, provide social media support, create content, conduct keyword research, set up SEO and SEM campaigns, and design customized brand styles from the ground up—and that's only a small fraction of the services that we offer.
Since 2009, we have continuously expanded our knowledge, skills, and experience. Today, as an end-to-end marketing agency, Pixel506 offers a wide variety of services across the creative, digital and technological landscape. Our people-focused, data-driven, and results-oriented philosophy ensures that everything we produce is wholesome, measurable, and efficient.
We invest heavily in developing and maintaining strong client relationships. By working closely with our clients, we ensure that we offer customized solutions and deliver high-quality, insightful, and actionable results. Most of our team members are located in Latin America, but we are a Brooklyn-born company with a strong client base in North America.
Want to learn how our Nearshore teams can enhance your business growth?
Contact us today!