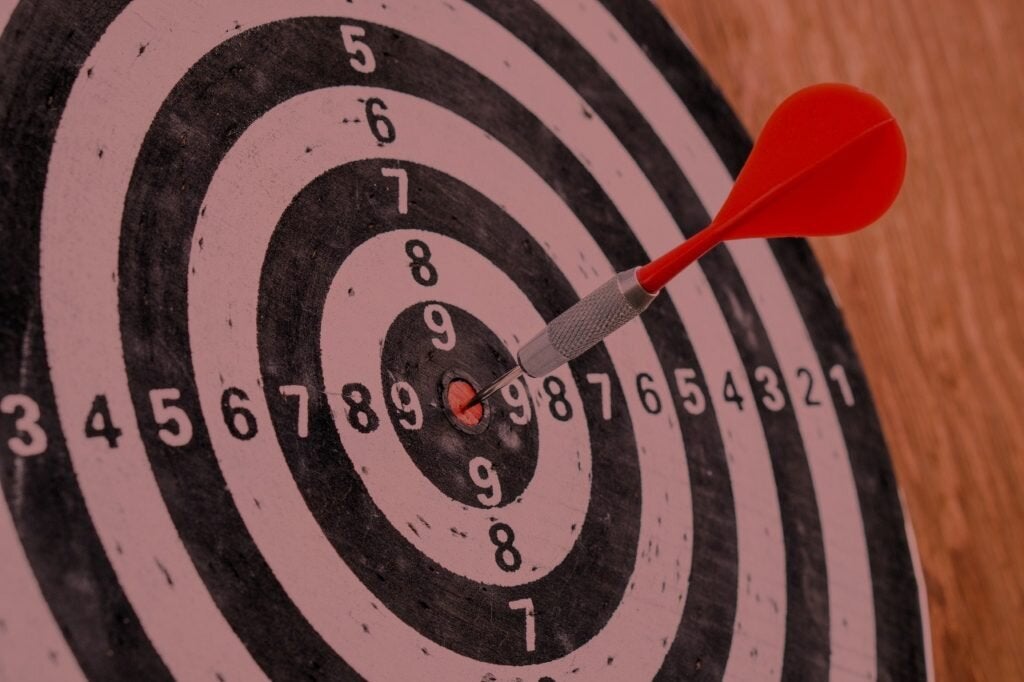 WHY DO YOU CREATE CONTENT?
The way you create content will tell a lot about your ultimate priorities. And your priorities will speak through in your content. Therefore, you'll want to be careful what you priorities are.
DO YOU CREATE CONTENT SO THAT PEOPLE WILL BUY FROM YOU?
If this is your one and only priority, then it will show in your content. Your blogs will look a lot more like sales pitches than articles. Your videos will sound like commercials. When selling is your number one priority, you find yourself creating selfish content. Your content will be obviously biased towards your services.
HOW DO PEOPLE RECEIVE THIS KIND OF CONTENT?
People get turned off pretty quickly with selfish, obviously biased content. If they found your article because they were looking for advice on what kind of website to create, but you only advocate your website development services, then your article is no longer useful for that potential customer. They'll leave and find their answer somewhere else, and with someone else.
HOW TO DO IT RIGHT
It is 100% understandable that you want your content marketing to increase your sales and ROI. But take it easy on the sales pitch in the content itself. Instead, you can include an "About" section at the end of the article where you can showcase your company- who you are and what you do.
DO YOU CREATE CONTENT FOR SEO?
Everyone wants to rank high for search engine results pages. That's how people find you organically afterall. And organic leads are statistically more likely to become conversions. Content is a great way to improve SEO, since search engines like Google greatly reward websites that are constantly updated with new, original content. The problem is when you start stuffing your articles with too many keywords.
HOW DO PEOPLE RECEIVE THIS KIND OF CONTENT?
Keyword stuffed articles are really annoying to actually read. When you saturate articles too heavily with common search terms, they can feel like uncomfortable speed bumps that slow down the reading (at best) and confuse your readers (at worst). If an article is too difficult or confusing to read, then your audience will get out of there pretty quick.
HOW TO DO IT RIGHT
Go ahead and use your content creation for SEO, but make sure you are adding keywords into the article completely naturally. Don't force it. And if you do want to make sure an article is used for one specific keyword, then right an article for that keyword, but don't try to stuff it into another article when it's not natural.
DO YOU CREATE CONTENT TO HELP PEOPLE?
We'll be honest with you, this is the best priority to have if you want to create legitimately high-quality and actively read content. What are the most common goals people have when seeking an article to read? They are looking to answer a question, find a solution, or to entertain themselves. Therefore, it is clear that your content should accomplish one of these goals. Sales pitches are fine…in your website. But leave your content for helping.
HOW DO PEOPLE RECEIVE THIS KIND OF CONTENT?
When content is clearly unbiased and legitimately helpful, people appreciate it and trust it much more. And when people trust your content, they are more likely to come back to you again. They are more likely to be curious about who you are and how you know so much. They are more likely to share your content with others who are interested in the same things.
AND MOST IMPORTANTLY-
When you give free, quality advice, answers, or solutions, then people will choose you first when they need a more involved or complex solution. If they already trust you because they know for a fact that you know what you are talking about, then when it comes time to spending money on a solution, they will choose you. They won't chose the guy who hinted at what he knows, or the one who clearly isn't interested in helping anyone. They'll choose the one who gave it away simply because their values are that great.
WHAT PRIORITIES SHOULD I HAVE?
You should have all three! When you have all three priorities in mind- to increase ROI, improve SEO, and help your target audience- your content will naturally improve. But, if you listen to us, then your first and foremost priority should be providing helpful content to your audience. To improve their lives, companies, and decisions. That's when you'll shine.
ABOUT PIXEL506
Pixel506 is a digital marketing company that believes in the intersection of quality writing, design, and technology. Together, these three major components create some of the best digital marketing and content marketing campaigns that bring about the kind of leads and conversions that boost ROI and bring real growth to your company.
Want to learn how our Nearshore teams can enhance your business growth?
Contact us today!