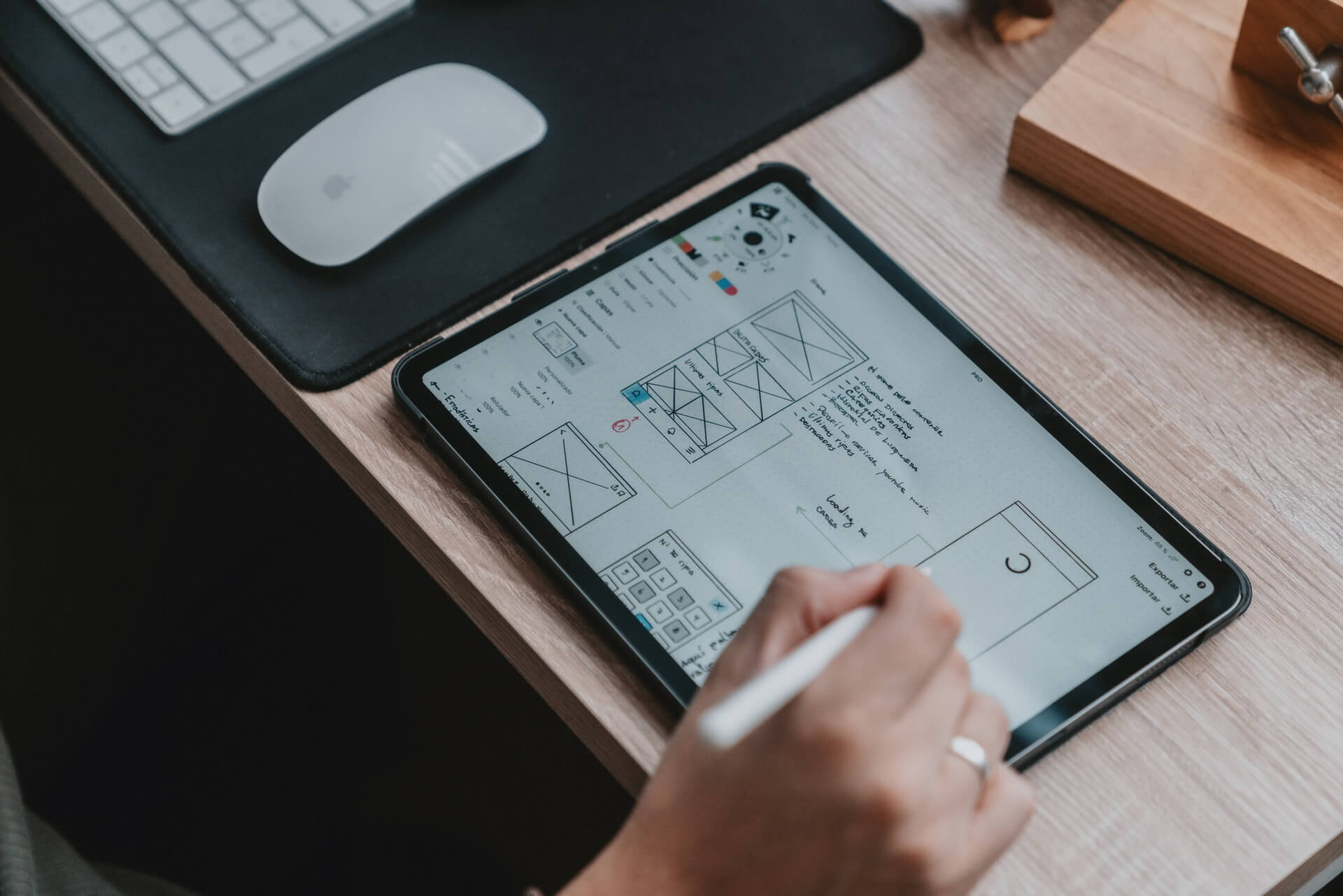 User experience (UX) is fundamental to the successful functioning of any website, but it becomes all the more crucial when combined with e-commerce whose purpose is to make sales. With e-commerce, your site is your store. The layout, the look, the overall feel and the ease-of-use from the moment a visitor lands on your site to the moment they leave, are all part of the user experience. Before we delve into what makes for a positive user experience, let's define UX.
A quick definition of user experience from the cognitive scientist who coined the term is: "User experience encompasses all aspects of the end-users' interaction with the company, its services, and products." The definition of UX applies to anything that can be experienced whether online or in the physical world. UX is simply the interaction that a human being experiences with a product or platform. It's an overall experience that will create a lasting impression.
So when it comes to an e-commerce site, the experience should be as welcoming, easy, and convenient as possible to encourage the user to make a purchase. That seems pretty straightforward and simple in terms of tasks, but there are creative variables involved in UX. Let's take a closer look.
The Look
The look of your e-commerce store is incredibly important and goes a long way toward making your users feel comfortable and welcome within your site, just as they would in a brick and mortar store. The more they enjoy the look, the longer they will stay on the site and the longer they stay, the more likely they are to purchase something. The color scheme, images, video, font, text size, the space between items, the number of items displayed per line, and so forth are all part of the look of your e-commerce site. A good rule of thumb is don't overwhelm the user with too much information, but don't obscure navigation or make a user have to sift through your site to find what they're looking for. Remember you want to make it easy for them to accomplish their goals.
The Feel
Good UX appeals on an emotional level. The visual aesthetic and look discussed prior plays a big part in producing a feeling or sentiment in the user. A feeling of uniqueness or identification with a brand that "really gets you" is a big part of what creates a purchase. Another big factor that aids in the feel of a site is how intuitively a user can accomplish his/her objectives, whether that be leisurely browsing or a quick purchase. Tomas Laurinavicius, on Adobe's blog wrote, "Giving the user what they want in a way that appeals to them is what we call creating the 'joy of use.'"
In an example of this 'joy of use' Ariel Verber, who revamped a movie theatre ticket sales app, details how a detail added to the feel: "I also chose to add illustrations of tickets, to make it feel like the reward (the movie tickets) is just behind this next button. This, I believe, would make the process feel more rewarding."
The Usability
Another critical piece to the e-commerce UX puzzle is usability: how easy is it to use your site. Remember at the end of the day you're in the business of solving problems. So, how quickly and effortlessly can a consumer visit your site and make a purchase, (i.e. solve a problem) all with a feeling of joy and ease. It should be as quick as possible and as easy as possible. In order to accomplish this, the site needs clarity and organization. You can't layer too much information, or hide information. Customers will want to be able to move from one part of the site to the other easily without having to backtrack.
Your checkout and payment process should be efficient. Consider allowing users to create accounts so that they don't have to re-enter their data each time they make a purchase. Consider one-click purchasing and quick ways to get right into the purchase portion of your site or app.
With all this in mind, let's look at a few case studies of websites that have excellent UX.
Uniqlo
Clothing giant, Uniqlo is another example of minimalist, fluid UX. The site opens up with limited choices, as to not overwhelm the visitor. There's a mega nav/mega menu that allows you to search quickly for specific items. This move exudes confidence and polished air all adding to the feel of modern simplicity and urban chic that the brand gives the user.
Amazon
It would be remiss not to mention e-commerce behemoth, Amazon for its outstanding UX. The site always keeps the search bar accessible, it is quick to offer organized recommendations with grids of photos. Amazon masterfully also recommends products to users based on past purchases or on items currently being viewed. They offer concise reviews of products and have an easy return policy, which takes some of the trepidation of items not fitting or living up to their reputations out of online shopping. Amazon's check out process is also second to none, with its "buy with 1-click" option that makes purchasing a breeze. And we haven't even touched on add ons such as Amazon Prime, which is ultimately an upsell that creates convenience, economy and loyalty.
Duolingo
Duolingo is an app that helps users learn a foreign language. Making the commitment to learn a language is definitely a big leap and this site recognizes that a lot of confusion getting set up, will easily drive users away. The app is set up so efficiently that once logged in, users need only answer 3 questions and they're on their way to learning a new language and can even set goals and be held accountable to these goals through social media. Visually the app leverages open space, friendly graphics, and lots of color to make answering questions and learning both fun and easy. Duolingo has gamified learning a new language.
Pencil by 53.com
What could be a better example of an awesome user experience than examining the sale of a pencil? You've got to be pretty good to sell a pencil in this day and age. Pencil by 53 is a site that sells creative tools, including the most basic, ubiquitous #2 pencil. Fullscreen images, minimal but bold text and a quick orange buy button make shopping for this staple item fun. Each detail and the functionality of the pencil is described in a scrolling menu, as though the user is reacquainting him or herself with the merits of a pencil. The site is clever, flattering users with its copy that includes descriptions such as, "Sharp minds require sharp tools."
Good UX is not only about a sleek site or app, but about connection, emotion, and solving problems for your users or clients.
Want to learn how our Nearshore teams can enhance your business growth?
Contact us today!