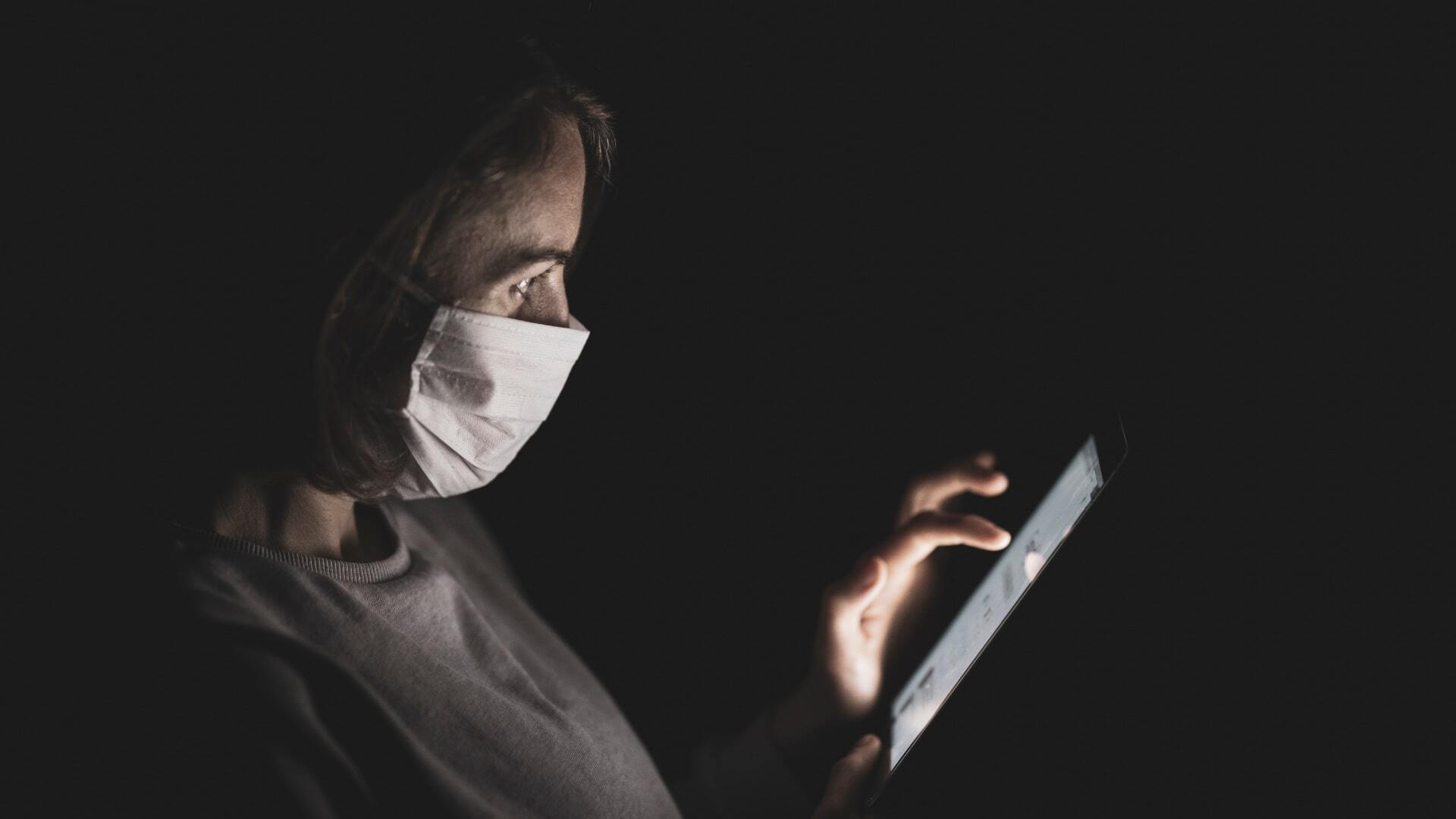 We're living in uncertain times, which is why it's important to focus on our collective resilience and how our shifting needs are creating new opportunities. Many of these opportunities are being met by technology. If Covid-19 precautions are creating a previously unexposed void or a gap in communication, technology is quickly coming to the rescue helping keep people connected to both services and one another.
Digital excellence is one way that technology is working hard to meet these needs. Companies are upping their customer service and experiences to go the extra mile for clients. An enhanced digital presence is at the top everyone's list and brands are working around the clock to make sure their websites, social media channels, and apps are functioning to the best of their abilities and providing users with the information they need. Much of this is to help individuals find ways to accomplish goals and tasks with minimal social interaction to avoid exposure to the Coronavirus. Businesses that help individuals social distance are experiencing record numbers of success. Let's examine a few ways brands are providing digital excellence.
Apps to the Rescue
Apps can help quickly put the user in complete control of his/her experience. App development software is a growing industry, projected to show a revenue growth of 16.2% in 2021 and reach $124,556 million in 2020 alone. One of the many ways in which businesses are helping clients social distance is through the expedited development of apps that have features that break down barriers between customers and the products they use. At times these barriers include prior existing technological issues, such as slow-loading sites, non-mobile-friendly sites, or non-personalizable sites. Solutions are numerous but one of the main solutions to come out of the need for speed online in the mobile arena has been Personalized Web Apps or PWAs. PWAs are web apps hosted directly on the website, but developers can update them on their web servers without having to submit updates to different app stores. PWAs also preload content on devices to speed up and optimize online navigation. Not only do PWAs provide fast loading times, but they're also improving customer and user experiences in ways that directly translate into conversions and enhanced reputations. Another new technology is called headless CMS which allows one system to reach multiple online platforms. One of the most important advantages of using a headless CMS is that once content is made public through to an API (application programming interface), the information can then be shared over multiple platforms such as web, mobile, chat, etc. This allows for quicker updates, greater flexibility and improved security.
Now that we've talked about the technology, let's look at some real-world applications that are helping people stay connected to services and each other.
Foodservice Apps
One of the main needs right now are services that help people accomplish goals without putting themselves at risk in crowded places. Online food delivery is a clear example of this shift to help keep people safe and distanced. Online Food Delivery in the United States is expected to reach $1,114.8 million U.S. dollars in 2024.
Food and beverage delivery service apps have experienced a rapid uptick during coronavirus as families prefer to have food delivered to avoid crowded stores or restaurants. In an effort to help customers with the cost burden, many foodservice apps have eliminated delivery charges to help consumers. According to Forbes.com, Uber Eats stopped charging a delivery fee on orders from local restaurants in the United States and Canada. And Grubhub stopped collecting commission fees from restaurants temporarily, which it states provides restaurants a relief of $100 million.
New grocery delivery apps such as Instacart are emerging as clear innovators in a time of social distancing. Grocery delivery apps allow you to select from a list of nearby grocery stores, fill your cart, pay and then have your groceries delivered straight to your home. Meal delivery services doubled their usage in just 18-months— pre-COVID since its use has increased further. Foodservice businesses, whether touchless, completely digital or partially-digital are doing their best to rise to meet new needs.
Snapchat and Social Distancing
The Gen-Z favorite, Snapchat whose images are ephemeral launched two new lenses that are meant to encourage social distancing among the younger demographic during the coronavirus pandemic. Both lenses were developed in collaboration with the World Health Organisation (WHO) and use augmented reality. The first lens is called "My Social Distance" and uses the camera to show 6-feet of distance to encourage social distancing. A circle will show over the individual while the lens is on. The circle stays green if the user doesn't come closer than 6-feet to another individual, but turns red if he or she does encroach on the 6-feet of recommended distance.
The second lens uses animations to remind users of the importance of hand-washing. It also encourages users to keep their hands away from their faces and to leave home only when it is necessary. Both lenses include links to the WHO website for those seeking further advice.
"Our community can help by using the full power of technology while physically distancing – whether to communicate with loved ones, play games with friends or stay informed," read a statement by Snapchat.
Moving Forward with Fitness Apps
With many gyms remaining closed or functioning at a reduced occupancy, people have turned to home gyms and online workouts to stay fit during the coronavirus crisis. Yoga mats and resistance bands are rising among Amazon's best-sellers. In addition, fitness instructors and gym owners have risen to the challenge to help keep people active while they're working out primarily from home, or in nearby parks or nature areas through online apps. Apps such as My Fitness Pal, Neou, the Sculpt Society and Peleton are keeping users moving and healthy without leaving the comfort of home. Fitness apps provide not only customizable workouts, but also variety and some can give real-time feedback. According to a survey from Statista, the online revenue of the eServices Fitness segment Apps in the United States is expected to reach 839.1 million U.S. dollars in 2024.
Dynamic Insights Are Informing Fitness Apps
Dynamic insights are another trend to emerge as a clear leader during the shift to online connection and social distancing. These involve leveraging data collected about customers' habits and preferences to offer real-time solutions and assistance. And this technology comes in handy in fitness apps in particular. Apps that help count calories, measure heartbeats and cardiovascular levels are rising in popularity as they help individuals make sure they get the most out of their meals or workouts. Cardiio is a free heart rate app that works on Apple's touch devices. Cardiio measures your heart rate when you place a finger over the camera's lens, and it can also scan your face with the front-facing, selfie, camera to read your heart-rate. To give accurate feedback, apps that help monitor health and fitness rely on users inputting their data. This allows the apps to function at a high level of veracity. This is an example of dynamic insights helping to provide users with personalized and enhanced services that allow them to take their health and wellness to new heights.
Wrapping Up
Clearly there are needs like never before to help individuals stay healthy by keeping adequate distance. Technology solutions are rising to the challenge and apps, in particular, are helping provide contactless services, as well as public safety awareness and health and wellness opportunities from home through digital excellence.
Want to learn how our Nearshore teams can enhance your business growth?
Contact us today!