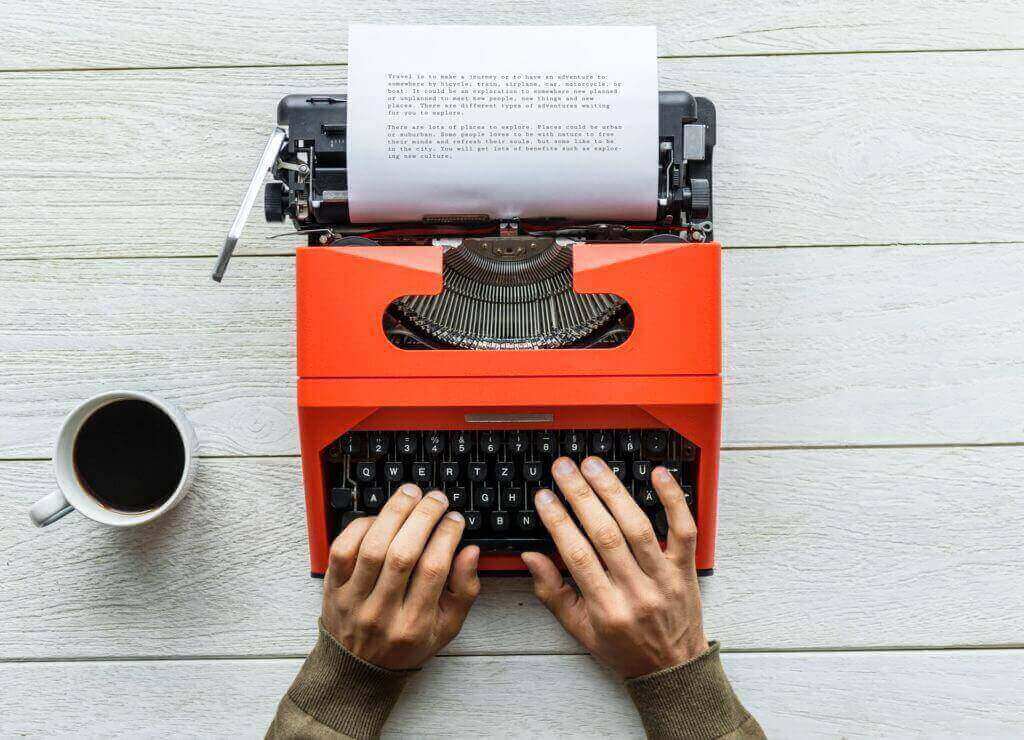 Should I Create A Lot Of Content?
Currently, the most popular digital marketing trend is to post as much content as possible, filling up the spaces of the internet and social media with your presence. The idea is that, this way, people will see your name everywhere- the name that will come to mind when they need your services.
That is part of what positioning is all about. And your content and social media efforts can definitely help position you as thought leaders in your industry. Nowadays, with so many marketers out there pushing their companies to put out content, it can be tricky to break through the noise.
One of the ways you do this is make lots of relevant, good quality content. And the only way to make lots of content is to have an efficient content marketing strategy.
How To Create Lots Of Content
One of our favorite ways to create so much content is by putting a lot of work into one great piece, then "harvesting" that piece to make a bunch more. The alternative to be constantly overwhelmed creating a lot of separate content. Or to pay a lot of money for someone to help you create a lot of separate content.
This method uses the first piece of content, which we call the "cornerstone" piece, to inspire more related content. This is easier if we look at examples.
Example One: Starting With An Article
So in this example, I am starting with an article about how to practice efficient marketing (see what I just did there?).
Cornerstone Piece: I write the article. It ends up being about 600 words long.
Content Piece #2: I record myself talking about this topic candidly on video. I can post this on YouTube, Facebook, and Instagram if it is short enough.
Content Piece #3: We get out the professional camera and set up in a nice spot with good lighting. I, or someone else, will present the information in the article, perhaps with a little more in-depth explanation. The video will be edited and ready for Facebook and YouTube.
Content Piece #4: I take the original article and edit it to be a little more entrepreneur focused and a touch more serious. I post it on LinkedIn.
Content Piece #5: We bring the topic to the podcast, where two of us are interviewing social media content creators about how they manage to make so much content so efficiently.
Content Piece #6: We go to social media and ask fifty content creators how they practice efficient content creation. We get ten responses and turn those into another shorter article or video.
Content Piece #7: We boil the article down into the main ideas and present them in infographic form.
Content Piece #8-10: We extract the three best pieces of advice, tips, or quotes from the article and turn them into graphics that we can post on Facebook, Twitter, or Instagram.
Example: Your content and social media efforts help position you as thought-leaders in your industry.
Example: Improve brand positioning with lots of content. Make lots of content with an efficient creation strategy.
Example: Put a lot of effort into one principle piece of content, then harvest it into more related pieces of content.
There you go! With not too much work, you have 10 pieces of content to share. And imagine, if someone sees you putting out all of this content about efficient content creation, then your brand will be better positioned in their minds for this topic. This works whether you are a coach creating workout content, a software company creating content on working with WordPress, or a hotel sharing content related to vacation activities in your region.
Don't believe me? Let's look at another example with a different them and strategy.
Example 2: Starting With A Video
In this example, let's be a self defense coach who likes to make videos with self defense tips.
Cornerstone Piece: A 6 minute long video with two different tips on how to defend against a carjacker.
Content Piece #2-3: Break that six minute long video into two shorter videos under one minute, for each technique you're teaching. Post those to Instagram with subtitles.
Content Piece #4: Take a series of photos of the different stages of the technique. Post these all together with an explanation of each step in the caption. These will work great on Instagram and Facebook and Twitter if you post them sequentially.
Content Piece #5: Write an article about the importance of being careful when driving, including a written explanation of your tips for keeping yourself safe. Post these on Facebook and your blogging site of choice.
Content Piece #6-7: Get some of your followers and friends to attempt some of these tips or techniques on camera and post one or two that you think are great.
Content Piece #8: Interview a martial artist or another self defense coach and talk about self defense when driving, what their personal tips are, and if they've ever had any bad experiences and how they handled them. Post it as a video, written transcription, or podcast.
Content Piece #9-10: Write one (or more) of your tips in graphics that you can post to Facebook, Instagram or Twitter.
This strategy focuses much more on visuals than the first one, because of the content type. No matter what recipe of content you think is best for your industry, you can use this same principle. Whether you are starting with an article, a video, or even a podcast, you can always create more content around the first piece of content.
There are literally infinite options! So go out and have fun! How to create lots of content? Just get started!
About Pixel506
Pixel506 is a digital solutions company. Whether you are looking for a facelift for your website, re-branding, digital marketing, or content creation, we take pleasure in building you the right strategy and delivering you a product that goes above and beyond your expectations. We would love to start a project with you, so hit us up!
Want to learn how our Nearshore teams can enhance your business growth?
Contact us today!