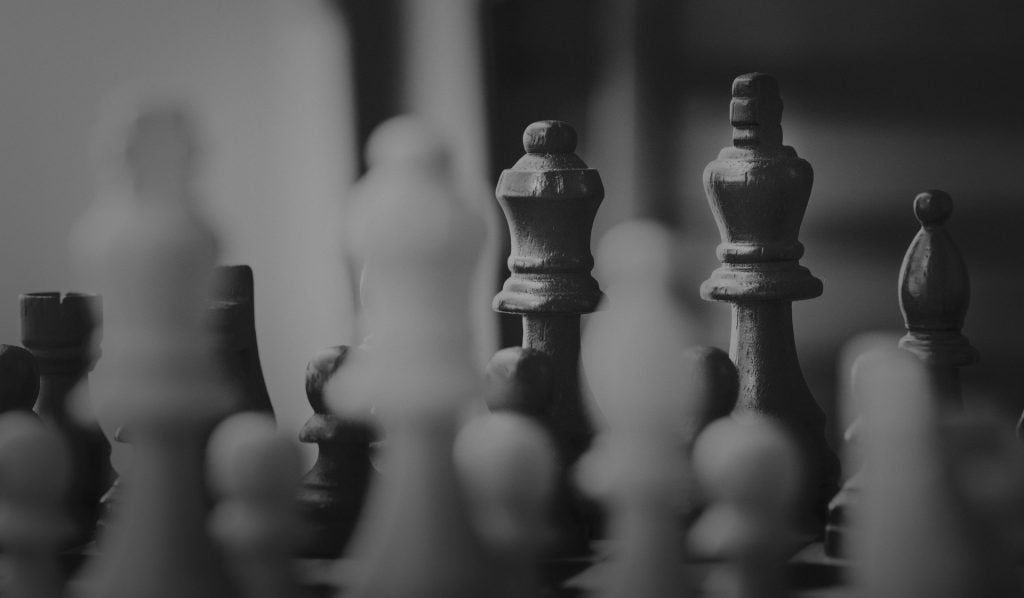 Ad Campaigns Alone Are Not Going To Save You
Ad campaigns on social media or Google have a lot of potential for increasing your reach, brand awareness, leads. However, launching ad campaigns without a strategy will not accomplish these things. At best, these aimless campaigns will bring you a little awareness and a lead or two. At worst, these campaigns might even damage your brand image and reputation.
What Is The Ideal Social Media Ad Strategy?
The best strategies will be those that:
Are created by a multidisciplinary team of content experts, social media experts, marketers, designers, and user experience strategists.
Are thoughtfully created, including visual design, message (text/copy/script), distribution methods, budget, KPIs (key performance indicators), analytics, and plans for optimization.
Prepare for a thorough follow-up based on analytics in order to optimize and estimate ROI of the campaign.
And the worst? Those ad campaigns without a strategy.
Danger #1: Your Team Isn't Multidisciplinary
It might seem easy to just make decisions as a marketer, but you won't be reaching the possibilities you would have with a multidisciplinary team. You'll have a much higher chance of throwing away your investment without this team.
Marketers have a good idea of what works and what doesn't.
Designers know what will make the whole thing eye-catching.
Copywriters know how best to create text that will fit into the space requirements for paid ads, but will still convince.
Content experts are needed to make sure what you are advertising is what they can do.
Social media experts know all the little requirements and quirks of each network and platform.
UX strategists are able to analyze the mindset, interests, and needs of your target audience when they see your ads, providing a valuable perspective for the strategy.
It might seem like a lot of work, but if you are going to put $100, $1,000, $10,000 or more into an ad campaign, don't you want to make sure it is going to work?
Danger #2: You Don't Analyze Your Distribution Methods
Between YouTube, Facebook, Instagram, Twitter, Google, Snapchat, and LinkedIn, you have a lot of options for your ad campaigns. Not to mention how most of these platforms and channels offer multiple forms of advertising. There are two dangers here.
You put the same content on all platforms and channels.
You pick one randomly and put all your investment there.
Either way, you are wasting your time and money. It is usually a good idea to distribute your budget over multiple platforms. However, if you aren't mindful about which methods you are using, then you also have a problem. You run the risk of putting a lot of money into an ad campaign that isn't targeting the right audience.
Your marketer, social media guru, and UX strategist need to decide which methods will reach your target audience best. Don't throw away your money randomly.
Danger #3: You Don't Follow-Up On And Optimize The Ad Campaign
The absolute worst thing you can do with an ad campaign is launch one without follow-up. The more money you invest, the worse crime this is. Would you buy a new car, then never show up to pick it up? No! So don't launch a campaign without checking to see if it is working or not.
You need to check how many impressions your ads get, how many clicks, how many form fills, ect. This information can tell you exactly where to optimize. If your ads get a lot of clicks, but little conversion, then you know that your landing page, form, or website is the problem. If your ads aren't even getting clicks, then you know you need to look at the content of the ad itself.
Without this optimizing step, then there is a good chance you will find out you are throwing away money. And if you find success, then how will you know the parts of the campaign that were the most successful so you can replicate them?
Don't Shoot Yourself In The Foot
Don't throw away your effort. Don't launch ad campaigns without a strategy. Invest in your strategy before, during, and after your ad campaign and you will find much higher leads, conversions, and ROI.
About Pixel506
Pixel506 is a digital marketing company that believes in the intersection of quality writing, design, and technology. Together, these three major components create some of the best digital marketing and content marketing campaigns that bring about the kind of leads and conversions that boost ROI and bring real growth to your company.
Want to learn how our Nearshore teams can enhance your business growth?
Contact us today!